311 Speedway Returns To Action In Order To Host Fastrak And Ultimate Races
311 Speedway Returns To Action In Order To Host Fastrak And Ultimate Races
After sitting idle for a few years, 311 Motor Speedway reopened to run special events with Fastrak and the Ultimate SE headlining.
Oct 5, 2017
by Dan Beaver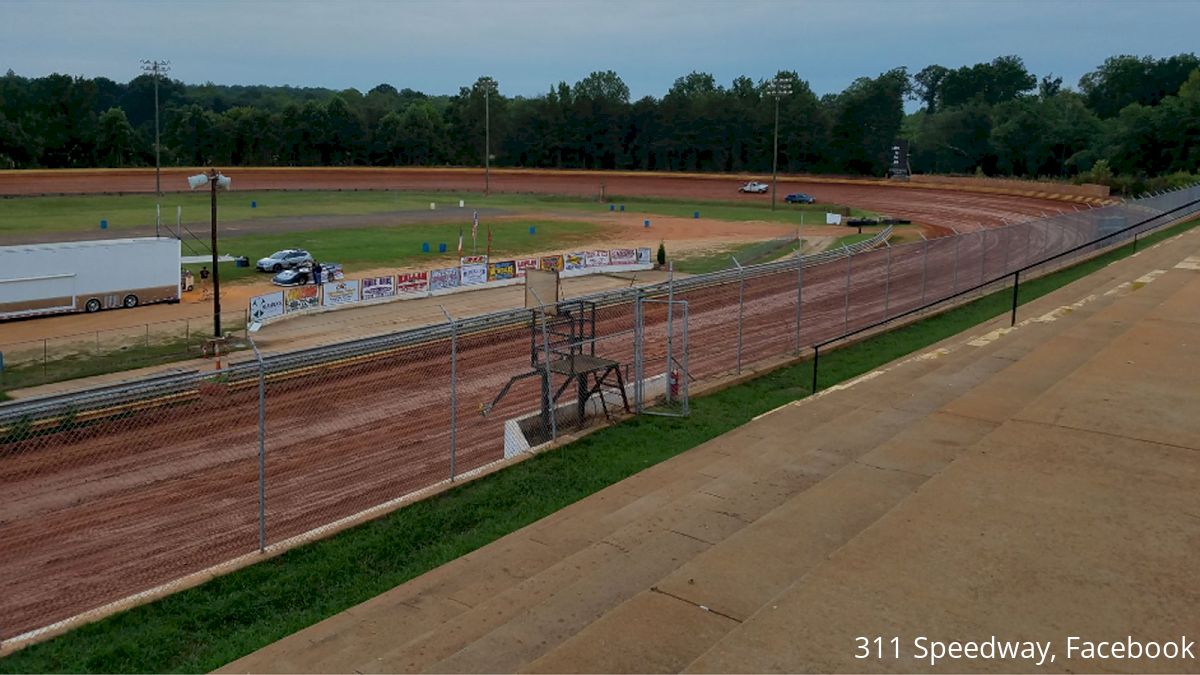 The Ultimate Southeast Late Model series returns to 311 Speedway in Pine Hall, NC, this Friday for the first time since 2014.
The track has been closed for the last few seasons because of heavy competition in the area. But earlier this year, ex-racer and current promoter Tony Hicks got in contact with the owners with a plan to reopen the track for some one-off races.
The Ultimate sister series Fastrak raced there twice this year, with points leader Benji Hicks winning the most recent race.
"Weekly racing is really tough in our area of the country, particularly there," Carlton said. "There are a few race tracks in the area, and they're all racing on the same night. I think the owners just got to the point where they couldn't be open every week and running every week without getting enough support while both racers and fans were split between different areas."
With the help of Hicks, 311 has been running throughout the season for series events. Many people around the sport have suggested weekly racing is not the best option for small tracks. Fans are tiring of coming out every Friday to see just a handful of cars. Running bigger races and promoting them harder is a better model for tracks in heavily saturated racing areas.
While events like the World 100 this year have broken attendance records, it's important for tracks to look at what they can do better in order to stay alive from season to season.
"They decided they were going to take some time off," Carlton said about the track owners. "Tony Hicks came in and wanted to do the Fastrak program there early this year, and he's actually doing the promotion for this [Ultimate] race. Tony is a real respected racer in that area. Everyone knows who he is and has a lot of trust in him. That made it a lot easier to open back up on short notice and to be as successful as they have been."
This Friday will be the first time Ultimate runs at the track this season, and the first time that the two racers highest in the standings will run there. Tyler Millwood and Jason Welshan sit one and two in the points, respectively, and how they handle 311 — the third to last race of the season — will be very important in adding extra excitement to the race.
The next night, the Ultimate SE Late Models head to Dublin (NC) Motor Speedway for an event that is streaming LIVE on FloRacing.
H4 Ultimate Southeast Dublin Motor Speedway Coverage
Locked In Podcast: Featuring Chris Ferguson
Kelley Carlton's Secret To Ultimate Success
Head-To-Head: Tyler Millwood Wins
Ross Bailes Wins In Every Ride
Anthony Sanders Revels In Free Agency
Chris Ferguson Is Revved Up For Dublin
Locked In Podcast: Featuring Tyler Millwood
14 Winners In 17 Ultimate Southeast Late Model Series Keeps Fans Guessing
Tyler Millwood Leads Ultimate Super Late Models In 2017
Jason Welshan Tries To Close The Gap At Bulls Gap