Jason Welshan Tries To Close The Gap At Bulls Gap
Jason Welshan Tries To Close The Gap At Bulls Gap
Jason Welshan has consistency on his side as he tries to close the gap on points' leader Tyler Millwood at Bulls Gap this weekend.
Aug 16, 2017
by Dan Beaver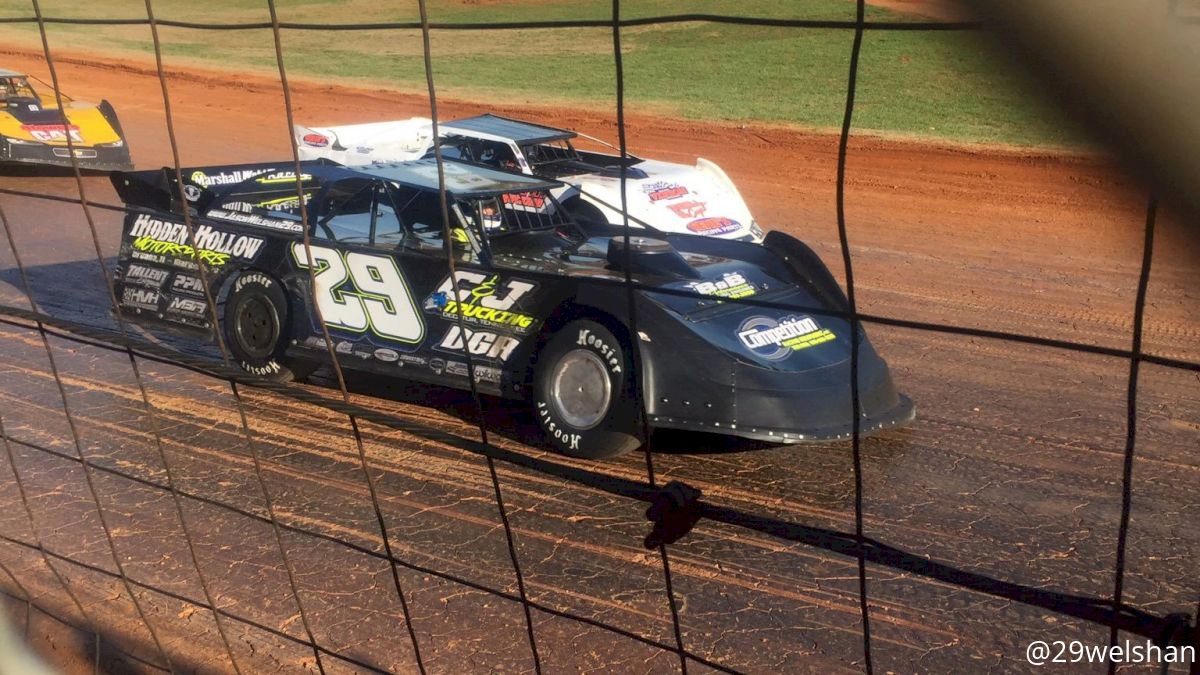 Tyler Millwood will bring a 19-point advantage to Volunteer Speedway in Bulls Gap, TN, on Thursday after a three-week break for the Ultimate Super Late Model Series. He will try to keep his momentum alive the following night at Crossville (Tennessee) Speedway.
The rookie Millwood is coming off five consecutive top fives in Ultimate competition but is still seeking his first win. After a slow start to the year in which he failed to crack the top 10 in three of the first four events, he reversed his fortune in the Rattlesnake Rumble at Rome (Georgia) Speedway with a fifth-place finish and has only been worse than sixth just once in the last nine races.
Jason Welshan will try to use the two-day show to cut Millwood's advantage. Welshan is also seeking his first win of the season but has managed to stay in sight of the points leader through consistency. Welshan enters the weekend with a current four-race streak of top 10s to his credit.
While Welshan is also still seeking his first Ultimate win, he came close on two previous occasions with a second-place finish on July 28 at Lavonia (Georgia) Speedway and in the season-opening event at North Georgia Speedway in Chatsworth, GA, on March 4.
Welshan's last visit to Volunteer started with promise and a seventh-place position on the grid, but he slipped 10 spots after completing less than half the distance in the Freedom Isn't Free 50.
Dennis Franklin currently sits third in the Ultimate Southeast Late Model standings but may have a difficult time this coming weekend. He has not been able to capture much momentum with four results outside the top 10 in his last four races.
Franklin's shining moment in the past three months was a third-place finish at Lavonia on June 16 -- edging out Millwood in fourth and Welshan in eighth. Franklin will also take some encouragement from the fact that he finished ahead of his two rivals the last time they battled at Volunteer in Ultimate competition.
In a field packed with national touring stars, Franklin finished eighth behind the winner Dale McDowell and several other heavy hitters that day. Millwood was 11th.
The following week, the Ultimate Series is set for another two-day show in Georgia and South Carolina.
Follow the Ultimate Southeast Series with ongoing coverage at FloRacing.com as the three points leaders prepare for live-streaming events on
October 7 at Dublin (North Carolina) Motor Speedway
and
November 17-18 at Screven Motor Complex in Sylvania, GA
.