2022 NASCAR Season Opener at Bowman Gray Stadium
No Negative Thoughts For Burt Myers Entering New Season At Bowman Gray
No Negative Thoughts For Burt Myers Entering New Season At Bowman Gray
Burt Myers is searching for his 11th track championship at Bowman Gray Stadium in 2022 after a controversial ending to his 2021 season.
Apr 19, 2022
by Rob Blount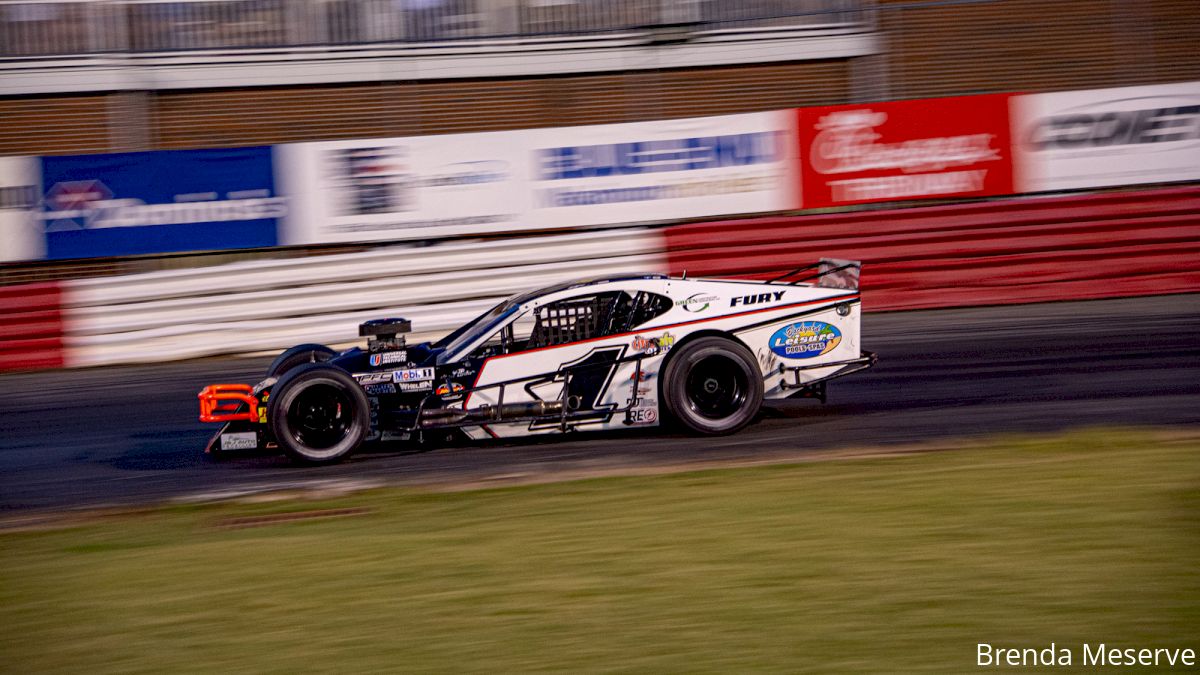 The 2021 season finale at Winston-Salem's legendary Bowman Gray Stadium was one for the history books. Dubbed, "The Madhouse," NASCAR's oldest weekly racing facility lived up to its nickname last August as Burt Myers and Tim Brown raced to become the first 11-time Modified champion in the track's history. Brown ultimately won, forcing Myers to use the long offseason to gather himself back up and go at it again in 2022.
So here we are, with the 2022 season at The Madhouse just days away from kicking off, and Myers sounds like the events of that August night are mostly behind him.
"Honestly, if this was my third or fourth season, I'd probably have a lot different answer for you," said Myers when asked if he's still thinking about what could have been. "As long as I've been racing at Bowman Gray and attending races with my dad whenever he was racing, once you show up you have to put that stuff behind you. But on the other hand, I am human. I feel like we should have been champions last year."
Myers entered that final race trailing his longtime rival Brown by just four points. Brown needed to simply finish ahead of Myers at the end of 100 laps, but for the first half of the race it appeared that wasn't going to happen. Myers ran in the top three all night with Brown just a few spots behind.
But with 43 laps to go, Myers made contact with another rival, Brandon Ward, while battling for position, and around went Ward. To any experienced Bowman Gray race-goer, it was the type of contact that, though seemingly innocent, would be enough to set off a wild moment. And that's exactly what happened.
As Myers was circling the track under caution, Ward pulled up next to Myer's famous No. 1. The two stopped, side-by-side, before Myers went to drive away. Ward chased after Myers, shoving his car for an entire lap before spinning Myers out, much to the delight of the capacity crowd. Ward then put it in reverse, then back into gear and slammed into Myers' right front tire, not once, but twice, before finally driving away.
Things are getting spicy at Bowman Gray. pic.twitter.com/nJ1Q4cRJFV

— Bozi Tatarevic (@BoziTatarevic) August 22, 2021
The contact didn't look extremely hard, but it was obvious over the next few green-flag laps that it did some damage. Though Myers was allowed to restart in third, where he was before the incident, his car was definitely not the same. Brown eventually got by, and then drove away into the history books as the first 11-time champion in Bowman Gray history.
But now that more than seven months have passed, and the dawn of a new season is upon us, Myers is doing his best to not think about that.
"If you focus on the negative stuff, it will be a handcuff all year, and potentially our whole career," Myers said. "You have to take that bad stuff and put it behind you and look forward. Focus on what do we need to do to be successful today. If you don't have that mentality at Bowman Gray, you're asking for a long season."
Myers is confident that an 11th championship will come, maybe as soon as this season, but he explained that he tries to not focus on the number of wins and championships he has. He wants to save that for later in life.
"I'll tell you like I tell my son," said Myers. "He's a little older now, but several years ago he asked me, 'Dad, how many wins do you have? How many championships do you have?' I'll tell you candidly, I said, 'Son, one day when we're sitting on the porch in a rocking chair, we'll count them up then.'"
"Our goal is to win every race and to win every championship. At the end of that season when it's a milestone championship or a race that is very important, you celebrate it. But you can only celebrate it for so long before you have to start focusing on what you need to do next. Because you'll become stagnant. Because the guys that aren't winning are working hard to beat you. It's my job to keep working hard to win, whether I'm in victory lane or not."
Myer's quest for his 11th championship begins Saturday night. The Hayes Jewelers 200 for the Modifieds, plus the Sportsman, Street Stock and Stadium Stock divisions will kick off the season live on FloRacing at 8 p.m. ET.