Tri-Track Modifieds Heading to Thunder Road In 2022
Tri-Track Modifieds Heading to Thunder Road In 2022
Tour-type Modifieds will race at Thunder Road for the first time since 2010 when the Tri-Track Open Modified Series competes at the track in 2022.
Oct 26, 2021
by FloRacing Staff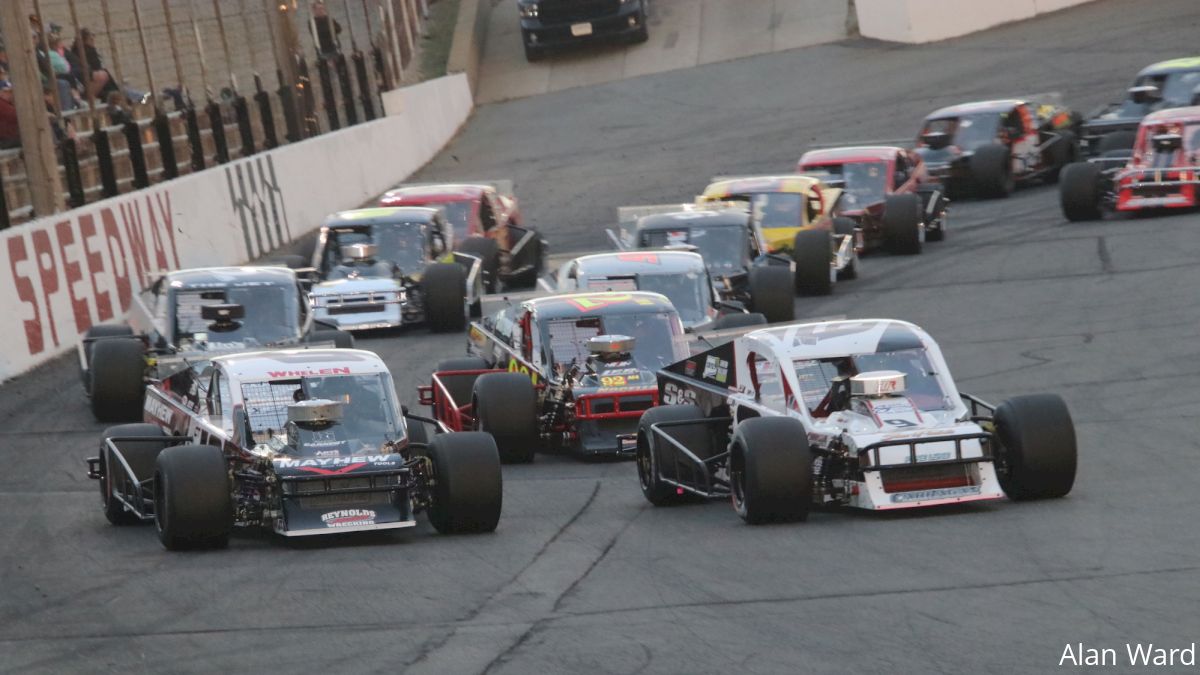 Barre, VT — The Tri-Track Open Modified Series (TTOMS) is making its first-ever visit to Barre's Thunder Road on Sunday, May 29, 2022. Track and series officials have announced the $10,000-to-win Granite Capital 100 as part of the 59th Mekkelsen RV Memorial Day Classic.
It will be the first time Tour-type Modifieds have competed at Thunder Road since the 2010 Memorial Day Classic event. The Granite Capital 100 is also the inaugural trip for the Tri-Track Modifieds to the state of Vermont.
The Tri-Track Modifieds are part of a program that includes the 59th Memorial Day Classic for the Maplewood/Irving Oil Late Models along with the Lenny's Shoe & Apparel Flying Tigers, RK Miles Street Stocks, and Burnett Scrap Metals Road Warriors. The entire program can be seen live at the track or worldwide on FloRacing.
The biggest names in Modified racing are expected to compete on the Barre high banks for the five-figure top prize. Regulars on the Tri-Track Open Modifieds include six-time series champion Matt Hirschman, three-time NASCAR Whelen Modified Tour champion Justin Bonsignore, defending Thompson Icebreaker winner Ron Silk, former Stafford Speedway champion Woody Pitkat, and 2019 Tri-Track champion Ronnie Williams.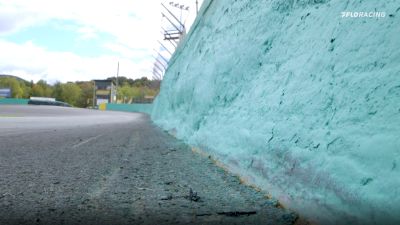 VIDEO: "The Widowmaker" at Thunder Road will test Tri-Track Open Modified Series drivers in 2022.
In 2021, Tri-Track officials provided technical inspection for the Outlaw Open Modified Series at Connecticut's Thompson Speedway Motorsports Park, which is co-sanctioned by the American-Canadian Tour (ACT). With Thunder Road also sanctioned by ACT, the working relationship established at Thompson Speedway helped lead to Tri-Track joining the Thunder Road schedule for 2022.
"Wayne Darling, myself, and the entire Tri-Track Open Modified Series staff and teams are excited to be heading to this iconic race track for 2022," Tri-Track Open Modified Series managing partner Ed Bennett said. "We are looking forward to visiting Vermont and showcasing Modified racing to their dedicated fan base."
"We know fans have wanted to see Tour-type Modifieds back at Thunder Road for a while, and we're excited to finally make it happen," Thunder Road managing partner Cris Michaud added. "Tri-Track has a top-notch group of drivers and officials at every event, and they always put on a good show. It's easy to see why they've become so popular among the region's race fans in such a short time. With the Memorial Day Classic plus our local divisions also on the program, it's going to be a spectacular holiday racing weekend."
The Tri-Track Open Modified Racing Series was founded in 2014 and just completed its eighth season of operations. They wrapped up the 2021 campaign at Massachusetts' Seekonk Speedway last Saturday, October 23 with Chase Dowling winning the event. The series has also held events at Monadnock Speedway, Stafford Motor Speedway, Oxford Plains Speedway, and other tracks throughout New England.
Thunder Road expects to announce its full 2022 racing schedule by Thanksgiving. Season pass order forms, license application forms, and other information will be released shortly thereafter.
For more information, contact the Thunder Road offices at (802) 244-6963, media@thunderroadvt.com, or visit www.thunderroadvt.com or www.tritrackmodifieds.com. You can also follow us on Facebook and Twitter at @ThunderRoadVT. For more information about FloRacing, visit www.FloRacing.com.