2023 NASCAR Whelen Modified Tour at North Wilkesboro Speedway
Massive NASCAR Whelen Modified Tour at North Wilkesboro Speedway Entry List
Massive NASCAR Whelen Modified Tour at North Wilkesboro Speedway Entry List
Check out the entry list for the NASCAR Whelen Modified Tour "Brushy Mountain Powersports 150" at North Wilkesboro Speedway this weekend.
Sep 26, 2023
by Rob Blount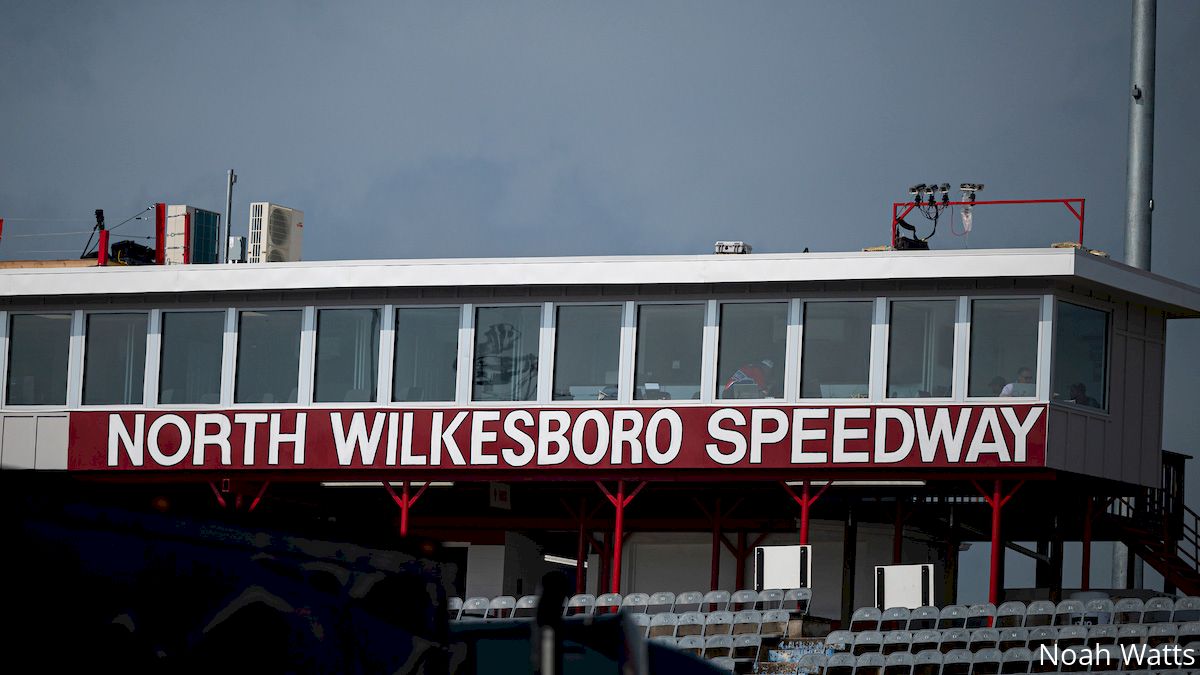 North Wilkesboro Speedway and Modifieds are nearly synonymous, so it's hard to believe that this Saturday night's Brushy Mountain Powersports 150 is the debut event for the NASCAR Whelen Modified Tour at the historic North Carolina race track. But indeed it is, and with such a special night comes a massive field of cars ready to make history.
Saturday's race boasts the biggest and deepest entry list of the 2023 NWMT season with nearly 40 cars entered for 32 starting spots. From current Modified stars of the north and south, to a NASCAR Hall of Famer, this entry list has it all.
We'll get started with a driver who made his name in the NASCAR Cup Series, but is no stranger to NWMT victory lane. That, of course, is Indiana's Ryan Newman. Newman is making his first NWMT start of the season on Saturday night. He qualified for the race at Richmond Raceway earlier this year, but withdrew from the event when it was postponed due to rain. Newman is a four-time NWMT winner, but it's been more than a decade since Newman last went to victory lane. However, Newman won the first Modified event held at North Wilkesboro last year on the first night of the "Racetrack Revival."
The second night of that event went to Matt Hirschman, who is back entered in a NWMT race for the first time since August. Hirschman suffered a broken arm in a crash at Thompson Speedway Motorsports Park and has not run a NWMT event since. Hirschman has made two starts in the last two weeks since completing his injury recovery. He finished second in the Race of Champions 250 at Lake Erie Speedway two weeks ago. He backed that up with a US Open victory at Lancaster last weekend.
NASCAR Hall of Famer and past NASCAR Cup Series champion Bobby Labonte has plenty of laps at North Wilkesboro, but most of those came in a Cup car more than 30 years ago. Labonte raced North Wilkesboro eight times in his Cup career with a best finish of 10th coming in 1996. Labonte did race the two 50-lap "Racetrack Revival" races last year, finishing third on the second night.
The championship battle for the SMART Modified Tour has been a good one between Burt Myers and Brandon Ward so far this year. Both of those drivers will be in competition with the NASCAR Whelen Modified Tour for the first time this season. Myers has three SMART wins this season to Ward's two victories. Myers finished fifth on both nights of racing at North Wilkesboro last summer. Ward also won the track championship at Bowman Gray Stadium this season for the first time in his career.
After another thriller at Riverhead Raceway two weeks ago, the NASCAR Whelen Modified Tour points battle still sees the two title contenders separated by a single-digit points spread with just three races remaining.
Justin Bonsignore out-dueled Ron Silk to take his 11th-career win at Riverhead. That win also gave the three-time champion the points lead by just three points over Silk, the 2011 champion, who finished third that night. Bonsignore now has five victories on the season to Silk's four.
The NASCAR Whelen Modified Tour's debut at North Wilkesboro Speedway will be streamed live on FloRacing for all FloRacing subscribers. To become a subscriber, click here.
NWMT at North Wilkesboro Speedway Entry List
| | | |
| --- | --- | --- |
| No. | Driver | Crew Chief |
| 01 | Melissa Fifield | Jake Marosz |
| 3 | Jake Johnson | Gregory Fournier |
| 04 | Brandon Ward | Will Spaugh |
| 4 | Tim Connolly | Shane Connolly |
| 5 | Kyle Ebersole | Bob Ebersole |
| 06 | Sam Rameau | Randy Rameau |
| 7 | Doug Coby | Tommy Baldwin Jr. |
| 09 | Christopher Hatton | Thomas Turano |
| 16 | Ron Silk | Phil Moran |
| 17 | Chase Dowling | Chris McTaggart |
| 18 | Ken Heagy | Greg Gorman |
| 19 | Anthony Sesely | Stephen Kopcik |
| 20 | Eddie McCarthy III | Bill Cole |
| 22 | Kyle Bonsignore | Cam McDermott |
| 23 | Carson Loftin | Justin Link |
| 24 | Andrew Krause | Rob Hyer |
| 26 | Gary McDonald | Chad McDonald |
| 32 | Tyler Rypkema | Zach Truesdail |
| 34 | JB Fortin | Kenny Lechner |
| 36 | Dave Sapienza | Greg Kleila |
| 38 | Bobby Labonte | Neal Cantor |
| 39 | Ryan Newman | Phil Stefanelli |
| 44 | Bobby Santos III | Danny Gamache |
| 51 | Justin Bonsignore | Ryan Stone |
| 54 | Tommy Catalano | David Catalano |
| 58 | Eric Goodale | Jason Shephard |
| 59 | Brett Meservey | Steve Mendoza |
| 60 | Matt Hirschman | Mike Stein |
| 64 | Austin Beers | Ron Yuhas |
| 70 | Andy Seuss | Steve Seuss |
| 77 | Gary Putnam | Kaitlyn Tarantino |
| 82 | Craig Lutz | Ryan Barbieri |
| 92 | Anthony Nocella | Chris Burdell |
| 99 | Jamie Tomaino | Trey Tomaino |
| 109 | Tommy Wanick | Mike Odwazny |
| 128 | John-Michael Shenette | Scott Morin |
| 201 | Burt Myers | Jamie Watson |
| 214 | Patrick Emerling | Bill Putney |
| 221 | Jacob Perry | Dennis Perry Jr. |