2023 PDRA Pro Stars + Night of Fire
PDRA Returns To Virginia Motorsports Park For Summit Racing ProStars
PDRA Returns To Virginia Motorsports Park For Summit Racing ProStars
The PDRA Pro Stars fields are set and contestants will return to Virginia Motorsports Park for the one day all-star event. Watch live on FloRacing.com
Jul 18, 2023
by Drag Illustrated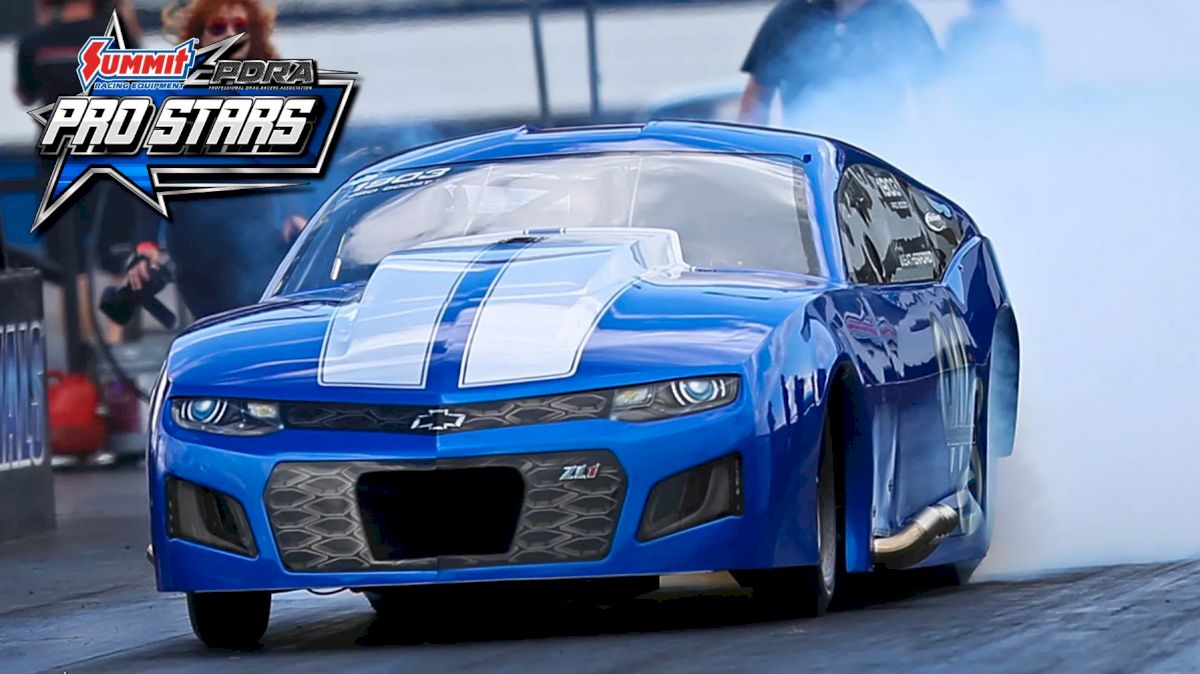 For the last seven races – three last season and four this season – Professional Drag Racers Association (PDRA) racers have been racking up points for the opportunity to compete in this weekend's third annual Summit Racing Equipment PDRA ProStars race. Held in conjunction with Virginia Motorsports Park's Night of Fire on July 22, ProStars is a single-day shootout pitting the series' best racers against each other for more than $60,000 in payouts.
"ProStars has been the talk of the pits all season, but especially at the last couple races," said Tyler Crossnoe, series director, PDRA. "We created ProStars as a way to reward the PDRA's faithful racers and give them an opportunity to put on a show for the fans at our Night of Fire. It's become an event that the teams really look forward to, and they've been working hard to earn ProStars points for the opportunity to make it into the fields. With continued support from Summit Racing Equipment, we're ready to put on a show and pay out serious money to the winners."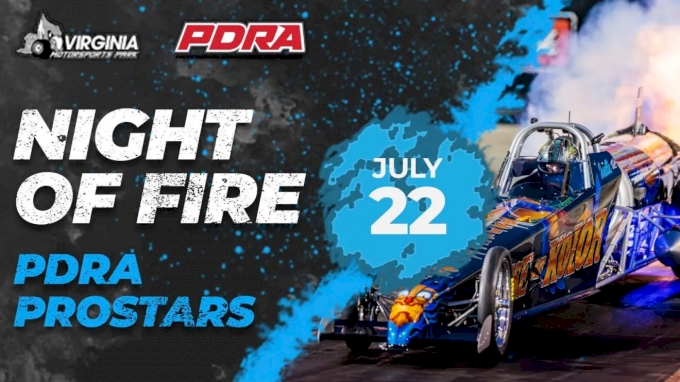 On top of ProStars, VMP's Night of Fire will feature a four-car Top Fuel match race, the eight-car, $10,000-to-win Top Alcohol Dragster Shootout presented by The Empowerment Alliance, two Nostalgia Funny Cars, the Larsen Motorsports Jet Dragsters, and a wheelstander.
Off the track, concerts by Alaska Holloway, Walker Montgomery, and Chase Matthew will add to the festival atmosphere by keeping fans entertained between rounds.
PDRA drivers in six pro classes, four sportsman classes, and two Jr. Dragster classes have earned points through attendance at races, but also through accomplishments like holeshot wins, running dead-on, and more. The top ProStars points earners in each class were invited to compete in ProStars, while alternates have been inserted in place of qualified drivers unable to attend. Competitors will get to make one clocks-off shakedown pass before drawing chips to determine first-round pairings. It's a winner-take-all format in all classes. Drivers do not have to pay an entry fee for this race.
The PDRA's headlining Pro Modified classes, Switzer Dynamics Pro Nitrous and WS Construction Pro Boost presented by P2 Contracting and Ty-Drive, will both race for $15,000 to win. In Pro Nitrous, past world champions Jim Halsey, Tommy Franklin, and Rickie Smith lead a group that also includes Jay Cox, Chris Rini, Ed Burnley, Marcus Butner, and defending event champion Dane Wood. The Pro Boost field includes defending event champion Randy Weatherford, Melanie Salemi, Preston Tanner, Rob Cox, Ken Quartuccio, Travis Harvey, Jason Harris, and Derek Ward.
The naturally aspirated, clutch-equipped Mountain Motor Pro Stock machines of Liberty's Gears Extreme Pro Stock presented by AED Competition will do battle for $10,000. Past world champions Chris Powers, Johnny Pluchino, and Steven Boone will be joined by Elijah Morton, Jeremy Huffman, Dave Hughes, Dwayne Rice, and Jordan Ensslin.
The increasingly popular and competitive M&M Transmission Pro 632 class will race for $7,500. The field includes defending world champion Amber Franklin and defending event champion Lexi Tanner, as well as Jeff Melnick, Jason Ventura, Doug Nicholl, Patrick Patterson, Walter Lannigan Jr., and Gary Hood.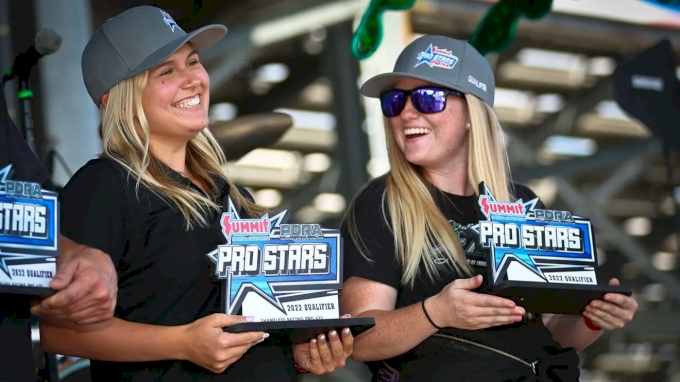 Menscer Motorsports Pro Street presented by Afco Racing and Afco Racing Super Street presented by Menscer Motorsports will join the ProStars lineup for the first time, with $4,000 on the line in both classes. Two-time and defending Pro Street world champion Tim Essick, Bill Riddle, Bill Lutz, and Ty Kasper will make up the Pro Street field. The four-car Super Street field includes points leader Blake Denton, Matt Schalow, Paul Curry, and Wes Ervin.
The winners in all four sportsman classes – MagnaFuel Elite Top Sportsman presented by PAR Racing Engines, Laris Motorsports Insurance Elite Top Dragster, MagnaFuel Top Sportsman presented by Corbin's RV, and Laris Motorsports Insurance Top Dragster – will each walk away with $4,000.
The ProStars competitors in the sportsman classes are Donny Urban, Henry Underwood, Buddy Perkinson, Tim Lawrence, Scott Weis, Thomas Brown, Cheyenne Stanley, and Bryan LaFlam in Elite Top Sportsman; Steve Furr, Larry Roberts, Kyle Harris, Russ Whitlock, Alan O'Brien, Tom Martino, Kellan Farmer, and Marty Jones Jr. in Elite Top Dragster; Al Davidowski, Joe Roubicek, Vince Fourcade, Ronnie Proctor, Mark Payne, Mark Reese, Rodney Pryor, and Robbie Crenshaw in Top Sportsman; Tisha Wilson, Patrick McMath, Dickie Smith, TG Paschal, Shannon Roberts, Nick Meloni, Lucas Salemi, and Nicole Zuccarelli in Top Dragster.
The PDRA's rising stars in Coolshirt Systems Pro Jr. Dragster presented by PRP and Classic Graphix Top Jr. Dragster presented by PRP will compete for $2,000 in both classes. The Pro Jr. Dragster field includes Brayden Davis, Ashley Franklin, Ava Meloni, Zach Shirkey, Chris Suppers, Allysa Rabon, Danika Miles, and Katelyn Page. Rowan Parlett, Carter Jackson, Ayden Tilghman, Donald O'Meara III, Wyatt Stanley, TJ Harvey, Gavin Wood, and McKenzee Hogan will compete in Top Jr. Dragster.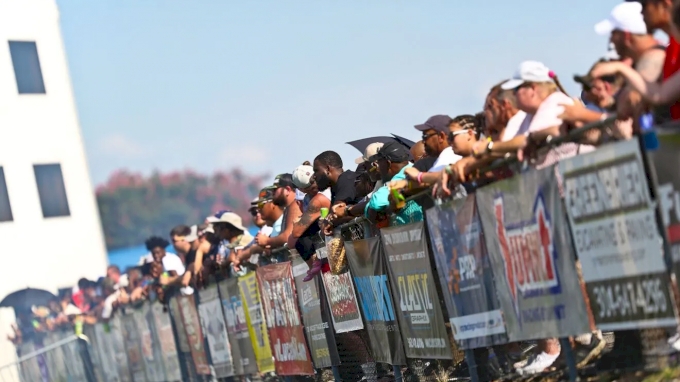 Spectator tickets are available for $20 on Friday and $40 on Saturday. Junior tickets for kids age 10-15 are available for $15 on Saturday, while kids 9 and under get in free. Public suite tickets are sold out. Tickets are available at www.RaceVMP.com or at the gate.
Fans who can't attend the race in person can watch the official event livestream on FloRacing.com.
ProStars teams will get the opportunity to test on Friday, with Saturday's shakedown session scheduled for 11 a.m. The Top Alcohol Dragster Shootout is set to begin at 12:20 p.m. Alaska Holloway is scheduled to perform at 2:30. A pit party and autograph session will start at 3, followed by driver introductions at 3:30, a racer parade at 4:30, and opening ceremonies at 4:55. ProStars eliminations will kick off at 5. Walker Montgomery will take the stage at 7:30, and Chase Matthew will close out the evening at 10.