2023 NASCAR Whelen Modified Tour at Richmond Raceway
NASCAR Whelen Modified Tour Back In Action At Richmond Raceway
NASCAR Whelen Modified Tour Back In Action At Richmond Raceway
The NASCAR Whelen Modified Tour is back in action after more than a month off on Friday night at Virginia's Richmond Raceway.
Mar 27, 2023
by NASCAR Roots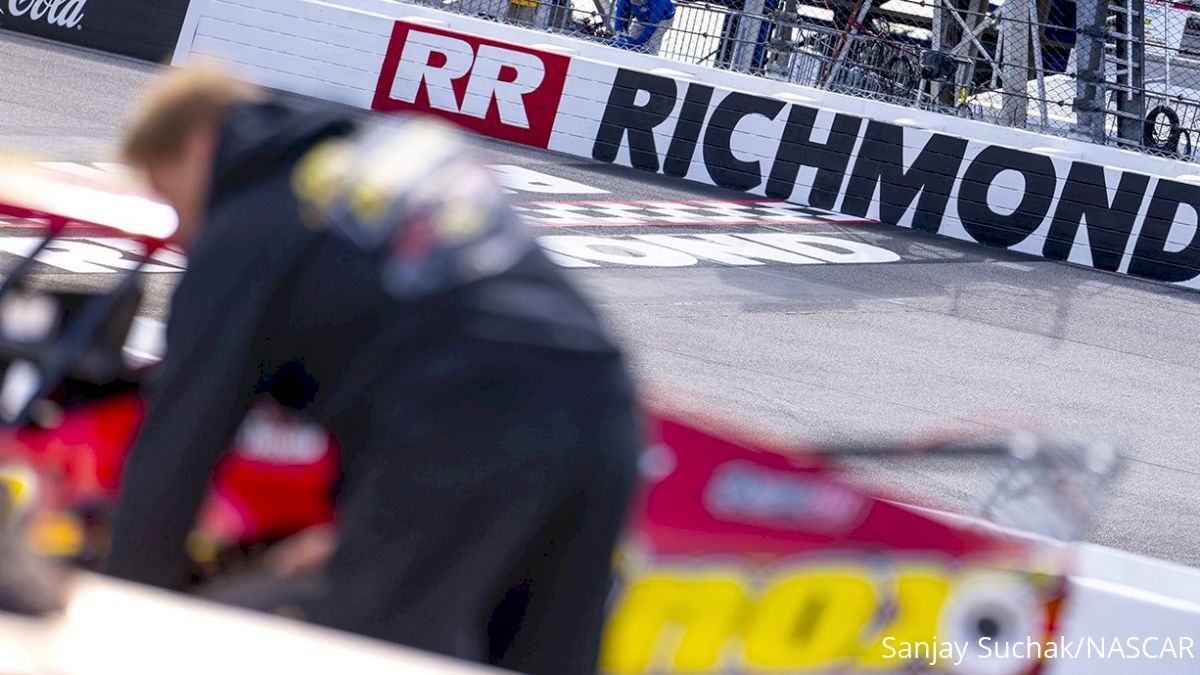 After taking more than a month off following the season-opening round at Florida's New Smyrna Speedway, the NASCAR Whelen Modified Tour season resumes Friday evening at Richmond Raceway with the running of the Virginia is for Racing Lovers 150.
Friday's race will mark the 13th visit by the NASCAR Whelen Modified Tour to the 0.75-mile oval. The inaugural visit by the series to Richmond came in 1990, with Rick Fuller outlasting Mike McLaughlin to take home the trophy. The late Mike Stefanik is the winningest driver in Tour history at Richmond with three victories. The only other driver with multiple Richmond wins is Reggie Ruggiero with two.
Last year, Justin Bonsignore chased down Tommy Catalano and led the final 11 laps to earn his first trip to Victory Lane at Richmond.
Below is everything you need to know about Saturday's Virginia is for Racing Lovers 150 at Richmond Raceway.
Virginia is for Racing Lovers 150 at Richmond Raceway
What to watch for:
Despite being among the most consistent competitors all season, Ron Silk was unable to find Victory Lane in 2022.
He quickly erased that stat this year with his victory in the opening race of the season at New Smyrna in February. He enters Friday's race at Richmond Raceway as the NASCAR Whelen Modified Tour championship leader and one of the favorites to visit Victory Lane at the end of the evening.
More than 30 competitors are expected to try to stop Silk, including defending race winner Justin Bonsignore. Back at the wheel of the Ken Massa-owned No. 51, Bonsignore will be looking to earn his 36th Tour victory.
Should he win Friday at Richmond, Bonsignore would take sole possession of fourth on the all-time Tour win list. He is currently tied with Tony Hirschman at 35 victories each.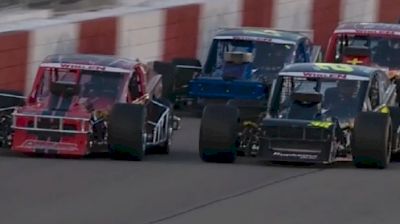 Highlights: Watch Highlights From The 2022 Virginia Is For Racing Lovers 150 at Richmond Raceway
Another notable entrant for Friday's race is Matt Hirschman, who will be making his Richmond Raceway debut. The driver from Northampton, Pennsylvania, is competing at Richmond thanks to a partnership with Baker Racing, the same team Hirschman drove for during the Islip 300 at New York's Riverhead Raceway late last season.
Also entered are a pair of NASCAR veterans. Ryan Newman, the 2008 Daytona 500 winner, and Bobby Labonte, the 2000 NASCAR Cup Series champion, will race as teammates in cars fielded by Sadler Stanley Racing. The team is owned by retired NASCAR driver Hermie Sadler and Virginia State Senator Bill Stanley.
Tommy Catalano, who led the most laps and finished second to Bonsignore last season at Richmond, will look to do one spot better this year in his family-owned No. 54.
Doug Coby will continue his pursuit of a seventh NASCAR Whelen Modified Tour championship with Tommy Baldwin Racing, and defending Tour champion Jon McKennedy will look to register his third career Tour victory.
Other notable entrants include Craig Lutz, Eric Goodale, Patrick Emerling, Tyler Rypkema, J.B. Fortin and Dave Sapienza.
The complete entry for the Virginia is for Racing Lovers 150 will be available later this week.
RACE FACTS
Race Virginia is for Racing Lovers 150
Date Friday, March 31, 2023
Track Richmond Raceway
Layout 0.75-mile paved, d-shaped oval
Location Richmond, Virginia
Start Time 6:30 p.m. ET
Laps 150
Posted awards $120,400
Live stream FloRacing (Live)
Schedule: Friday, March 31 … Final practice from 12:45 to 1:55 p.m. ET … Qualifying at 4:15 p.m. ET … Race at 6:30 p.m. ET
Qualifying: Two consecutive qualifying laps. Faster lap determines qualifying position. Adjustments or repairs may not be made on the vehicle after the vehicle has taken the green flag at the start/finish line. NASCAR reserves the right to have more than one vehicle engage in qualifying runs at the same time. Starting field for the Virginia is for Racing Lovers 150 is limited to 32 starters including Provisional Positions.
Tire allotment: The maximum tire allotment available for this event is fourteen (14) tires per team. All tires used for qualifying and the race must be purchased at the track and scanned by Hoosier, unless otherwise approved in advance by the Series Director. Four (4) tires must be used for qualifying and to begin the race. All qualifying tires must remain in impound until released by NASCAR Officials. The remaining tire allotment may be used for practice and/or change tires during the event. The tire change rule is six (6) tires, any position.