2023 SMART Low Country 99 at Florence Motor Speedway
Ryan Newman To Compete In More Modified Races In 2023
Ryan Newman To Compete In More Modified Races In 2023
Past Daytona 500 champion Ryan Newman will be running SMART Modified Tour and NASCAR Whelen Modified Tour races for Sadler-Stanley Racing in 2023.
Jan 18, 2023
by FloRacing Staff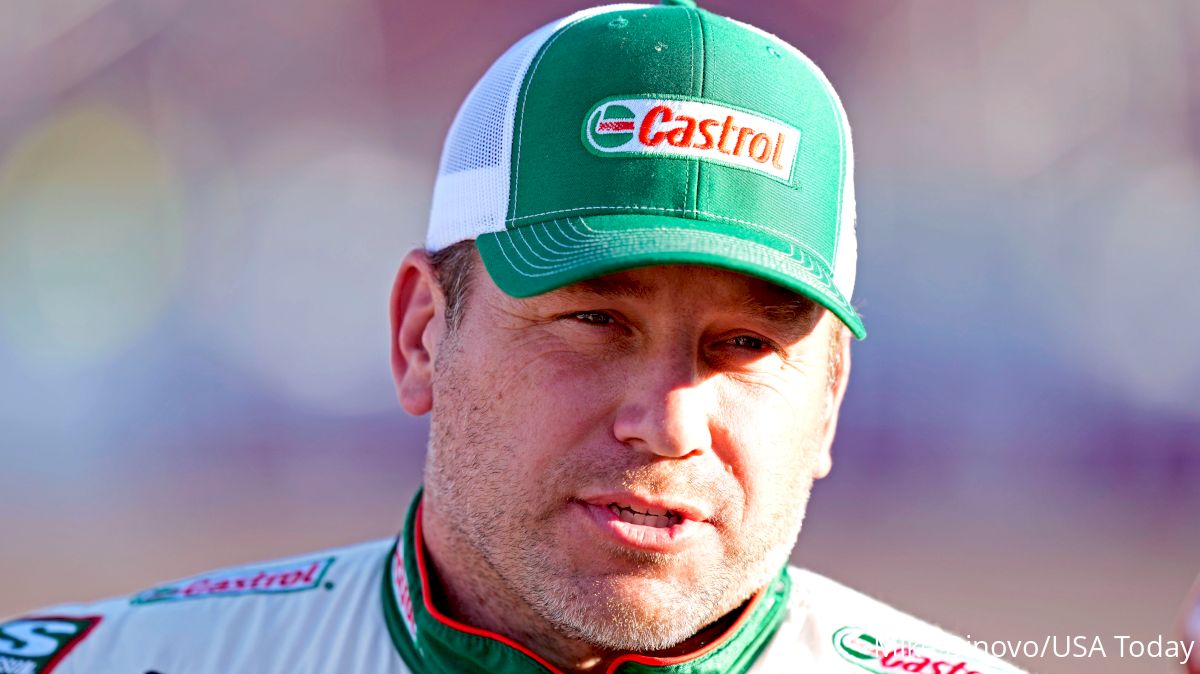 CHARLOTTE, N.C. – NASCAR great Ryan Newman will be spending more time behind the wheel in 2023, and he will be doing it driving for Sadler-Stanley Racing powered by Pace-O-Matic in selected SMART Tour and NASCAR Whelen Modified Tour races.
Newman, who has 18 wins and 51 poles in his NASCAR Cup Series career, drove three races for SS Racing in 2022 at Richmond, North Wilkesboro, and Martinsville. Newman led laps at Richmond, won racing's return to the famed North Wilkesboro Speedway, and finished third in the season finale at Martinsville.
"Ryan Newman can win any time at any track," stated Sadler-Stanley Racing co-owner Hermie Sadler. "The success we had last year in limited starts gives us confidence that as a team we can be very successful. We are proud to have Ryan in our PSR Products Modifieds powered by Pace-O-Matic in 2023. Our driver lineup now features Bobby Labonte and Ryan Newman. That is exciting for us and will also be exciting for the fans that love open wheel Modified racing."
Newman, the 2002 NASCAR Cup Series Rookie of the Year, and Labonte, a NASCAR Hall of Fame Class of 2020 inductee, will be tackling the Modified scene with cars built and maintained by PSR Products under the direction of PSR owner and Crew Chief Phil Stefanelli.
"I look forward to wheeling the SS Racing pavement pounding modifieds that PSR brings to the track," said Newman. "Winning at last year's North Wilkesboro race was an amazing feeling. Many thanks to Pace-O-Matic and all of the other sponsors that will be supporting our efforts this coming season."
Virginia State Senator and owner of The Stanley Law Group Bill Stanley is also co-owner with Hermie Sadler at Sadler/Stanley Racing.
"From the moment Ryan Newman got into the seat of the Pace-O-Matic No. 39, both Hermie and I knew that he was a perfect fit for our team," explained Stanley. "With his historic win in the return of racing to North Wilkesboro in 2022, Ryan brings a spark to open wheel modified racing in the SMART Tour that will take the series to the next level. Having both Ryan and Bobby Labonte as teammates for SS Racing in both SMART and select NASCAR Whelen events will be huge for short-track racing in 2023. We simply cannot wait for the racing season to begin and watch these two champions on the track."
"We are honored to partner with SS Racing and to, once again, sponsor the SMART Tour and support the NASCAR Whelen Modified Tour," stated Chief Marketing Officer of Pace-O-Matic Inc. Gina Trumm Reinhardt. "We're excited to watch the return of Ryan Newman and extremely proud to have added Bobby Labonte to our race team. Our operators, locations, and skill game players appreciate the support from this partnership, and we look forward to the start of the new season."