FloRacing Pavement Racing Driver Rankings
April Pavement Power Ranking
FloRacing ranks the top pavement race car drivers during the month of April
1. Carson Kvapil (Previous Rank: 3rd)
There hasn't been much racing this spring because Mother Nature hasn't been very kind. But when there's been CARS Tour Late Model Stock Car racing, Carson Kvapil has been outstanding. Kvapil has now won two of the three races to date, and finished second in the only race he hasn't won. Kvapil dominated the CARS Tour's trip to Hickory, even though he only held off Connor Hall for the win by mere inches.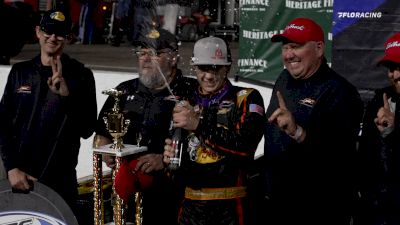 Watch: Carson Kvapil Holds On For Second Straight CARS Tour Win
2. Matt Hirschman (Previous Rank: 1st)
Hirschman is a victim of the lack of racing seen throughout the month of April. The Northampton, Pennsylvania driver races as much as some dirt racers, but he only ran three races in the month of April. His best finish in the month of April was an eighth-place run at Mahoning Valley Speedway. His two other finishes were a 15th with the SMART Modified Tour at South Boston Speedway, and an 18th with the NASCAR Whelen Modified Tour at Richmond Raceway. But even though April wasn't great, this is still a year-to-date list, and Hirschman already has six victories on the season.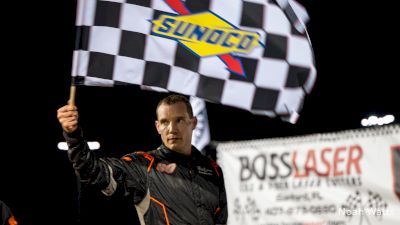 Watch: Hirschman Accomplishes Something He's Never Done Before At New Smyrna
3. William Byron (Previous Rank: 2nd)
Byron is another victim of the lack of racing that took place throughout April. Byron didn't even run a short track race in April, but the strength he showed prior to this past month keeps him in the top three. He did however post two top-10 finishes in April with the NASCAR Cup Series at Talladega Superspeedway and Dover Motor Speedway, plus a 13th-place effort on the dirt at Bristol Motor Speedway. But, NASCAR Cup Series stats don't count towards the Pavement Power Rankings. We just thought it would be fun to mention anyway.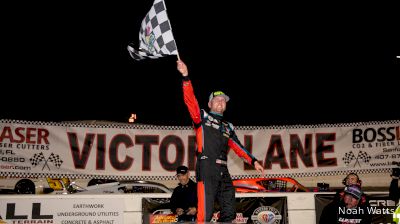 Watch: Byron Wins Third In A Row At New Smyrna
4. Mike Hopkins (Previous Rank: 9th)
Much like Kvapil, Hopkins has been outstanding to start off his season with the CARS Tour Pro Late Models. Hopkins is undefeated so far with a perfect two-for-two. Hopkins scored the win in a thrilling race at Hickory Motor Speedway while getting spun out right at the checkered flag. What makes his undefeated start to the season even more impressive is he's travelling down to North Carolina all the way from Maine to do it.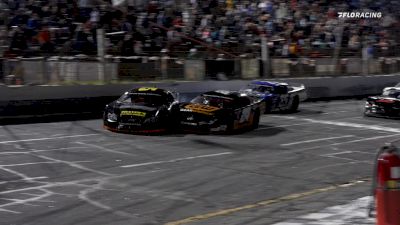 Watch: Mike Hopkins Explains Wild CARS Tour PLM Finish At Hickory
5. William Sawalich (Previous Rank: 8th)
The young phenom from Eden Prairie, Minnesota already has an ARCA Menards Series East win under his belt this year. He followed that up with a fourth-place finish at that division's most challenging race at Dover Motor Speedway. He also scored a top-10 finish in a Late Model Stock with the CARS Tour at Hickory.
6. Katie Hettinger (Previous Rank: Unranked)
Michigan's Katie Hettinger finds her way onto the list thanks to a strong start to her CARS Tour Pro Late Model season that sees her second in points after two races, plus her impressive victory in the Pro Late Model during New Smyrna Speedway's World Series of Asphalt Stock Car Racing. Hettinger is still looking for that first CARS Tour PLM win, but she has two top-10 finishes plus a top-five run in two starts so far.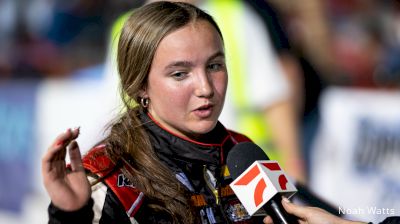 Watch: Katie Hettinger Breaks Down Historic Win At New Smyrna
7. Isabella Robusto (Previous Rank: Unranked)
Her finish won't show it, but Robusto was by far the strongest driver at Hickory Motor Speedway in the Pro Late Model a couple of weeks ago with the CARS Tour. She finished in 19th with a DNF according to the stats sheet, but if you dig a little deeper you'll see she led 43 of 100 laps that night. Robusto unfortunately crashed extremely hard and suffered a concussion and will miss the at least the next race.
8. Austin Beers (Previous Rank: 6th)
The young Pennsylvania driver scored one of the most impressive wins of anyone in the month of April. It happened right at the start of April, but it was April nonetheless. Beers led 102 of 105 laps in the NASCAR Whelen Modified Tour event at Richmond Raceway. That came after he was fastest in practice and won the pole. He won that race by more than four seconds over second place.
Watch: Austin Beers Scores First NWMT Win At Richmond Raceway
9. Casey Roderick (Previous Rank: 4th)
The Georgia native scored two wins during the month of February at New Smyrna Speedway plus the World Series of Asphalt championship. Roderick backed that up by becoming the inaugural winner with the ASA STARS National Tour at Five Flags Speedway and then scored a fourth-place finish with the SRL National Tour at Mobile International Speedway.
Watch: Ride With Casey Roderick For His Charge To The Front At New Smyrna
10. R.J. Braun (Previous Rank: Unranked)
This relatively unknown Wisconsin racer cracks the top 10 on the Pavement Power Rankings for the first time thanks to a strong win on the high banks of Slinger Speedway in the "Miracle on the High Banks." Braun beat the likes of Step Apel, Bubba Pollard and Luke Fenhaus to take the victory in the 100-lap feature.