FloRacing Pavement Racing Driver Rankings
February Pavement Power Ranking
FloRacing ranks the top pavement race car drivers during the month of February
1. Matt Hirschman
The Northampton, Pennsylvania driver is picking up in 2023 where he left off in 2022, and that's in the winner's circle and in the top spot of the Pavement Power Rankings. Hirschman scored wins in 28 of the 48 races he entered last year, and after a historic World Series of Asphalt Stock Car Racing at New Smyrna Speedway, he's on track to have another season just like last year.
Hirschman won all five Tour-type Modified races during the WSOA, and finished third in the NASCAR Whelen Modified Tour season-opener. Hirschman became the first driver to sweep the week at the World Series, and frankly, he looked almost untouchable in doing so.
Hirschman Opens Up About Legendary Performance At New Smyrna
2. William Byron
Byron's positioning on this list has more to do with the quality of his wins, versus the quantity. The Hendrick Motorsports driver showed a ton of power with his two wins, which came in the only two races he entered. Byron completely dominated Monday's 35-lap Super Late Model race, and then came back the next night and dominated again across a 100-lap race. If he ran the entire week, we'd probably be talking about him sweeping as well.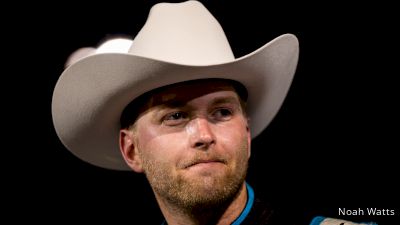 Byron Carried "Big Mo" Into Daytona 500 After Clyde Hart Memorial Victory
3. Casey Roderick
If we could put a race team on the list, this is probably where we'd put the Donnie Wilson Motorsports team because they showed a ton of power with Byron, William Sawalich, and Gio Ruggiero. But since we can't put a race team on the list, this spot belongs to Anthony Campi Racing's Casey Roderick.
Roderick is the only driver to win during the Super Late Model portion of the World Series of Asphalt to not drive for Donnie Wilson. Roderick won twice and won the championship (with no brakes for much of that race, we should add), and did so in his World Series of Asphalt debut. And that's all on top of winning the Red Eye race at New Smyrna in January.
Everyone knows Roderick is one of the best Super Late Model drivers out there, and he proved that again this month.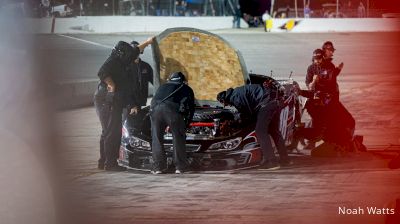 Roderick Wins WSOA Super Late Model Title With No Brakes
4. Doug Barnes Jr.
Not to be forgotten due to the magnitude and scope of New Smyrna's World Series is Florence Motor Speedway's Icebreaker. Some of Late Model Stock Car racing's best made the trip to Florence to compete including defending CARS Tour champion Carson Kvapil, South Carolina 400 winner Brenden Queen, and two-time Daytona 500 champion Dale Earnhardt Jr. Barnes outlasted all of them to take the victory, one of the biggest of his career.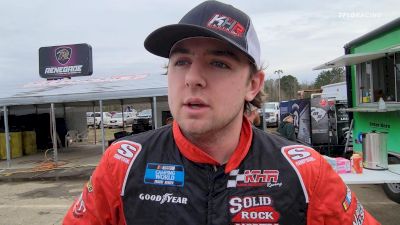 Podium Interviews From Florence Motor Speedway's Icebreaker
5. Conner Jones
It's totally fair if you went into the World Series of Asphalt having no clue who Conner Jones was, but that's certainly not the case anymore. Jones started the week off strong by winning the first Pro Late Model feature, and then the very next day announcing a partial campaign with ThorSports Racing in the NASCAR Craftsman Truck Series. Jones went on to win a second PLM race as well as the PLM championship. He also scored a top-10 in points with the Super Late Models as he did double-duty all week long.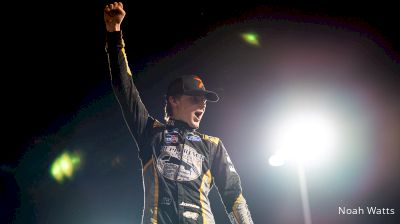 Pure Joy For Conner Jones After Winning WSOA Pro Late Model Championship
6. Ron Silk
The 2011 NASCAR Whelen Modified Tour champion came so close to winning a second championship last season, but the main thing that prevented that was failing to win a single race last year. Silk changed that in a hurry this year, taking the win in the season-opener at New Smyrna Speedway over Justin Bonsignore and Matt Hirschman.
Silk led for much of the final stages, but lost the lead with five laps to go to Bonsignore. Silk didn't waver as he pulled a textbook cross-over on Bonsignore to take the lead back and go on to score the victory. Silk also looked to be Hirschman's only competitor on Monday night before a transmission issue ended his week early.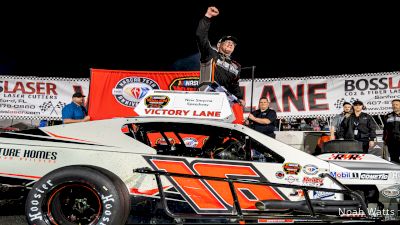 Ron Silk Ends Drought With Win In Thrilling NWMT Opener At New Smyrna
7. William Sawalich
This 16-year-old driver started making his name known last year when he rattled off a couple of Southern Super Series victories. Entering the World Series of Asphalt with Donnie Wilson Motorsports, everyone knew Sawalich would be one of the drivers contending for the championship. Sawalich put everyone on notice by winning the opener for the Super Late Models. Sawalich scored two victories and five top-five finishes in six starts. But you could argue that Sawalich's biggest flex was when he drove by Bubba Pollard, one of the all-time Super Late Model greats, to win the Orange Blossom 100 to close out the week.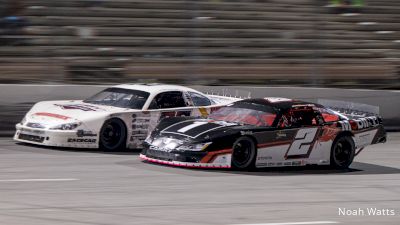 Sawalich Drives By Pollard For Orange Blossom Victory
8. Patrick Emerling
Emerling's week didn't start off too well when he exited the NASCAR Whelen Modified Tour race prematurely after just 26 laps with an overheating issue. But he rebounded quickly when the World Series of Asphalt kicked off for the Tour-type Modifieds on Monday. Emerling finished second every single night to Hirschman, which kickstarted a new rivalry in the Modified world.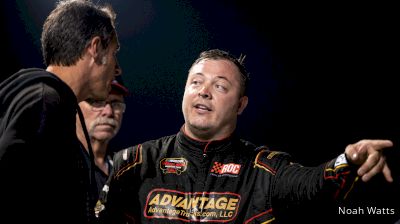 Emerling vs. Hirschman Rivalry Emerges at New Smyrna Speedway
9. Luke Baldwin
The 16-year-old third-generation racer scored the first and second victories of his Modified career in the 602 Modified division at New Smyrna Speedway. Baldwin was one of only two drivers to score more than one win during the 602 Modified portion of the World Series, and those two wins catapulted him to his first Modified championship as well.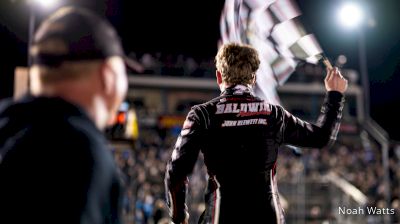 Luke Baldwin Introduces Himself to Modified World At New Smyrna Speedway
10. Gio Ruggiero
Even though Gio Ruggiero wasn't able to find victory lane during this year's World Series of Asphalt, Ruggiero still showed plenty of consistent strength. Ruggiero scored a top five finish in five of the six Super Late Model races, and finished second in points. Even though his teammate Sawalich won twice, Ruggiero still finished ahead of him in points because of how consistent he was throughout the week.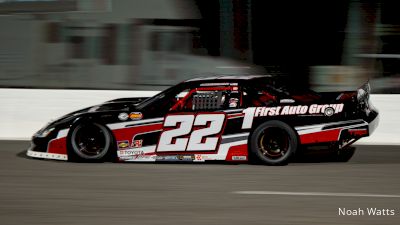 Ruggiero Begins WSOA With Podium Finish At New Smyrna