358 Modifieds make their 2022 debut at Canada's Autodrome Granby on Friday night. They'll race for 40 laps, along with the Sportsman who will also race for 40 laps. The Pro Stocks will also be on the schedule with 25 laps of action on tap.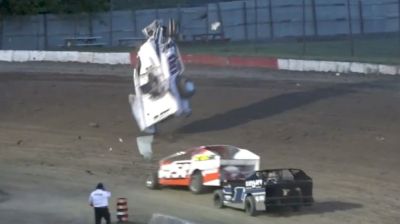 Huge End-Over-End Flip At Autodrome Granby
May 21, 2022
Donovan Lussier flips end-over-end during NASCAR Sportsman heat #2 at Autodrome Granby.