Port Royal Speedway hosts round #6 of Pennsylvania Sprint Speedweek along with the URC 360 Sprint Cars. Watch live on FloRacing!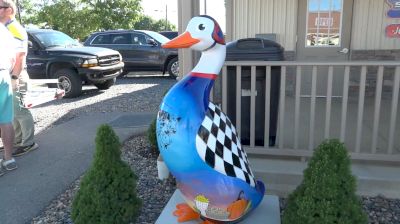 The Story Behind The Painted Port Royal Goose
Jun 21, 2022
Sprint car artist Annika Koser painted the Port Royal Goose. A big race fan, she enjoyed the challenge of painting 3D Art, rather than race cars on a canvas.