The Super DIRTcar Series returns to Autodrome Granby for another exciting week on the dirt. Last year, the series regulars visited the track twice, with Matt Sheppard winning in front of a packed house in July and Lightning Larry Wight capturing his second victory of the season in September.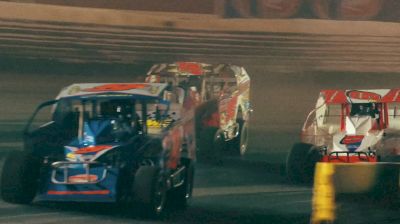 Super DIRTcar Series Closes July With 3 Must-See Stops On FloRacing
Jun 29, 2018
The Super DIRTcar Series Big-Block Modifieds return to action on FloRacing with three races in late July.
The series heads to the hallowed, 99-year-old Orange County Fair Speedway in Middletown, NY, on Thursday, July 19, for the Battle on the Midway, then makes its way into Quebec, Canada, for another exciting week on the dirt at Autodrome Granby on Monday, July 23.
Finally, the SDS regulars wrap up the month on FloRacing with their second of three trips to Weedsport Speedway in New York for the Hall of Fame 100 on Saturday, July 28.
---
Watch the Super DIRTcar Series LIVE on FloRacing!
July 19
Orange County Fair Speedway (Battle on the Midway)
July 23
Autodrome Granby
July 28
Weedsport Speedway (Hall of Fame 100)