Get ready for the 2021 Castrol Gateway Dirt Nationals live on FloRacing, December 2-4.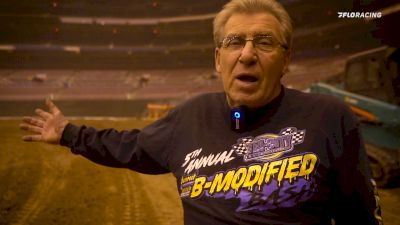 Meet The Man Behind The Track Build At The Gateway Dirt Nationals
Nov 24, 2021
Promoter of Tri-City Speedway and Track Builder here at the Castrol Gateway Dirt Nationals presented by O'Reilly Auto Parts, Kevin Gundaker gives us an update on the track build here at the end of day two. Gundaker also gives us the scoop on the conditions of the dirt being brought in and how he expects the track conditions at the 2021 event to improve because of it.
Follow along as we document the track build from start to finish.