2022 USAC Oval Nationals at Perris Auto Speedway
Ovals-Centric: A Deep Dive Into The USAC Oval Nationals Field
Ovals-Centric: A Deep Dive Into The USAC Oval Nationals Field
A select few individuals know the feeling of clutching the coveted eagle trophy following a triumphant performance at the Oval Nationals.
Nov 3, 2022
by FloRacing Staff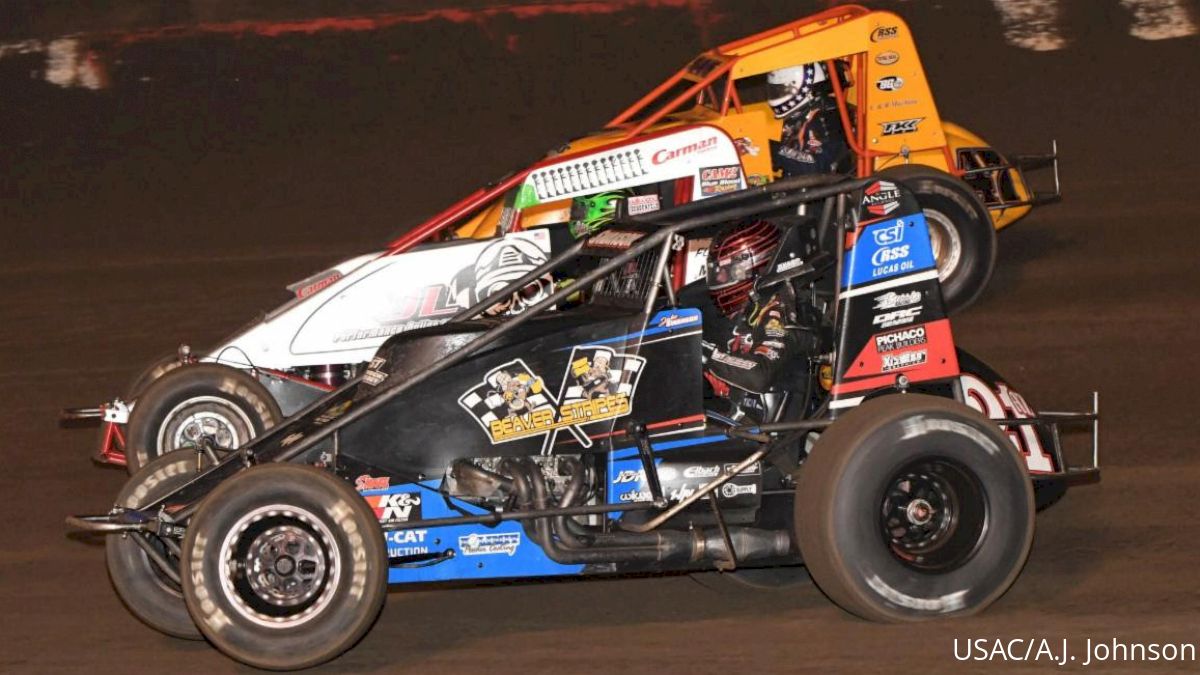 A select few individuals know the feeling of clutching the coveted eagle trophy following a triumphant performance at the Oval Nationals.
Four ovalmeisters in this weekend's 40-plus driver lineup have experienced the exhilaration of an Oval Nationals victory at Perris Auto Speedway and all feel the pull of pocketing a $20,000 top prize at the conclusion of three-straight nights of racing with the USAC AMSOIL Sprint Car National Championship in conjunction with the AMSOIL USAC CRA Sprint Car Series.
"The PAS" is the place where they'll all convene, along with a slew of racing daredevils vying to etch their names in history for the first time during this southern California showcase at the 26th running of the Heimark Anheuser Busch Budweiser Oval Nationals on Thursday, Friday and Saturday.
One year ago, Kevin Thomas Jr. joined the Mount Rushmore of Oval Nationals glory, as the Cullman, Alabama, native became the fourth three-time winner of the event, joining Bud Kaeding (2001, 2002, 2007), Damion Gardner (2009, 2011, 2016) and Dave Darland (2005, 2006, 2013).
Mount Oval-More
Thomas and Gardner both will be in this weekend's field, and they'll attempt to become the first four-time "Ovals" winner. KTJ has won three of the past four editions of the Oval Nationals, capturing victories in 2017, 2018 and 2021, while also garnering a sixth-place finish in 2019.
Gardner (Concord, California), who's on the brink of a 10th career USAC CRA driving title, has won three times and also added another pair of prelim feature wins 2005 and 2010.
Additionally, on the final night at the Ovals, he's been second in 2005 and 2010, third in 2015 and 2019, fourth in 2003 and 2012, and fifth in 2018. His 51 career USAC CRA wins at Perris are far and away the most in series history.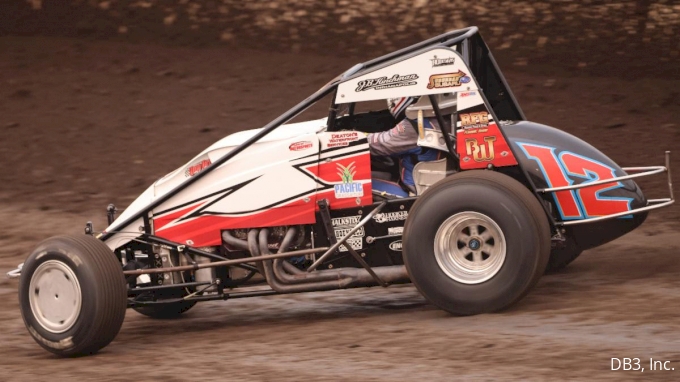 Robert Ballou (Rocklin, California) is another past Ovals winner and just so happens to be making his first appearance as a driver in the event since 2017.
The 2015 USAC National Sprint Car champion reeled off four-straight wins in the event between 2014 and 2015, highlighted by his 2014 final-night score. In the capper, he also was fifth in both 2015 and 2017.
C.J. Leary (Greenfield, Indiana) notched his Oval Nationals score during his USAC National Sprint Car season of 2019. In fact, he's the only driver to finish on the podium in each of the two most recent Oval Nationals in 2019 and 2021, the latter of which he finished third.
Multiple Grant Vs. Bacon Title Races
Justin Grant and Brady Bacon are locked in two furious championship battles entering the Oval Nationals. Furthermore, both are seeking their first career Oval Nationals victories after previously winning multiple times throughout their careers on prelim nights.
Grant (Ione, California) won back-to-back prelim nights at Perris in 2018 and boasts a best final-night finish of second in both 2017 and 2021. He's one of four drivers to sweep prelims on consecutive nights at the Ovals along, joining Rip Williams (1996), Ballou (2015) and Bacon (2019).
Bacon (Broken Arrow, Oklahoma) has captured three prelim victories in his career and is the only one to score USAC National Sprint Car feature wins during the past two Oval Nationals.
He swept both prelims in 2019 and followed with a last-lap score on the second night in 2021. His best final-night finish was third in 2007, to go along with fifth in 2006, 2013, 2016 and 2021.
.@BradyBacon is in the midst of a heated USAC @AMSOILINC National Sprint Car points race.

He brought the heat as the fastest in Wednesday's open practice at @perrisautospdwy.

It was the final tune-up before the #OvalNationals on Thu-Fri-Sat.

Read More: https://t.co/MSW06pvhgN pic.twitter.com/YfsavEHFLw

— USAC Racing (@USACNation) November 3, 2022
Grant leads Bacon by 83 points in the race for the USAC National Sprint Car championship, worth $50,000. A total of 238 points are up for grabs throughout the weekend, with a maximum of 84 available on both Thursday and Friday, as well as 70 on Saturday.
In the quest for the Bubby Jones Master of Going Faster Presented By Spire Sports + Entertainment, Bacon finds himself with a 19-point advantage over Grant. The 10-race miniseries concludes Saturday at Perris and is worth another $10,000 bonus to the champ.
Shooting For The Top
Jake Swanson and Brody Roa, both past USAC West Coast Sprint Car titlists, are among the drivers who've earned their first career USAC National Sprint Car feature victories at Perris during an Oval Nationals prelim.
Swanson (Anaheim, California) won the 2021 Ovals prelim opener by a mere 0.010 of a second to capture the victory in one of the closest finishes in series history.
Last weekend's Western World Championships winner at Arizona's Cocopah Speedway, Swanson has finished inside the top 7 in his past two Ovals starts. He was seventh in 2019 and sixth in 2021.
Roa (Garden Grove, California) broke through as the most recent USAC CRA regular to win an Oval Nationals prelim in 2017. On the final night of the event, he has been a best of fourth in 2016, sixth in 2017, ninth in 2018 and 10th in 2015.
Perris Masters
Speaking of breakthroughs, a number of westerners would like to put themselves in the club of first-time USAC National Sprint Car feature winners at Perris, all of whom have previously won there in USAC CRA competition.
Charles Davis Jr. (Buckeye, Arizona), the 2018 USAC Southwest Sprint Car champ, has won three times in his USAC CRA career dating back to 2006, two of which have come in each of the past two seasons. His best Oval Nationals results came via a seventh in both 2001 and 2004.
Fellow Arizonian R.J. Johnson (Laveen, Arizona), a five-time USAC Southwest Sprint Car titlist, also has won three with USAC CRA in his career at Perris between 2007-2017. He's earned a pair of 10ths at the Ovals in 2016 and 2021.
Matt Mitchell (Yorba Linda, California) has won seven USAC CRA main events at Perris going back to 2010. His latest came during a run this past April. His top Oval Nationals performance came in an eighth-place finish during the 2010 installment.
Danny Sheridan (Santa Maria, California) has collected six USAC CRA victories of his own at Perris between 2006-2016. His best run at the Ovals came in 2007 when he finished sixth. In 2010, he was ninth.
Austin Williams (Yorba Linda, California) counts six Perris USAC CRA victories on his resume. He earned a best of seventh at the Oval Nationals in 2018 and is one of three Williams brothers in this year's Ovals field, all sons of 1997 race winner Rip Williams.
Logan Williams (Yorba Linda) was a 10th-place runner at the Oval Nationals in 2017, while Cody Williams (Corona, California) was 14th in 2017. Cody earned his first Perris USAC CRA victory this past May.
Never Forget Perris
Several drivers are returnees to the Oval Nationals and are champing at the bit to make their initial marks in the event.
The USAC National Midget champ of 2018 and this year's Eastern Storm king, Logan Seavey (Sutter, California), finished sixth at the Ovals in 2018. Jason McDougal (Broken Arrow) returns to the event for the first time since 2018 in the seat of a second Team AZ entry alongside teammate Swanson. McDougal took 22nd in 2018.
All roads lead to Saturday night! ➡️

$20K-to-win. $1K-to-start. 💰

40 laps to racing immortality. 👊

That's what's on the line for the USAC @AMSOILINC National & @USAC_CRA Sprints in this weekend's #OvalNationals @perrisautospdwy.

Saturday Event Info: https://t.co/kEVo0wpTNr pic.twitter.com/I40mUKPCCf

— USAC Racing (@USACNation) November 2, 2022
USAC CRA winners Chase Johnson (Penngrove, California), Max Adams (Loomis, California) and Verne Sweeney (Lomita, California) all are USAC CRA or CRA winners in their careers, and all are seeking a first Perris feature win.
At the Ovals, Johnson was 10th in 2018, Adams was 15th in 2021 and Sweeney was 12th in 1998.
Returning to the lineup are a bevy of west coast natives, including San Diego A.J. Bender (11th in 2021), Corona's Tommy Malcolm (15th in 2019), Verdemont Heights, California's Chris Gansen (17th in 2018), Phoenix's Tye Mihocko (21st in 21), Chino Hills, California's Eddie Tafoya Jr. (24th in 2019 & 2021) and Phoenix's Chris Bonneau (27th in 2019).
A Special Rookie Class
No driver has ever won in his first Oval Nationals appearance. There are four 2022 USAC National Sprint Car winners looking to change that premise this weekend.
Leading series Rookie Emerson Axsom (Franklin, Indiana) has won three series features this year and, most recently, achieved a victory on the opening night of Western World a week ago.
A two-time USAC National Sprint Car feature winner this season, Mitchel Moles (Raisin City, California) is in the same Reinbold-Underwood Motorsports ride that won the 2019 Oval Nationals.
Jadon Rogers (Worthington, Indiana) just reached USAC National Sprint Car victory lane for the first time about a month-and-a-half ago and has made his first venture to the west this past week.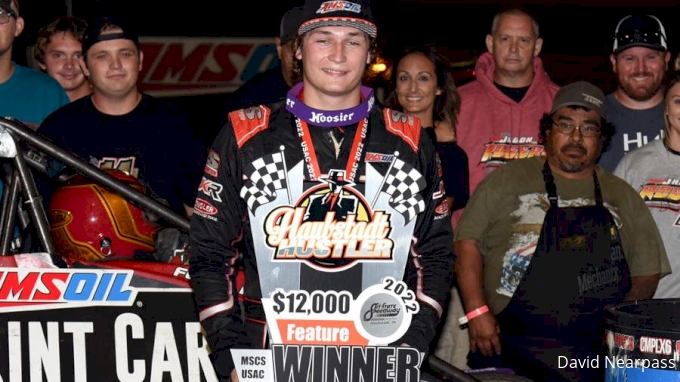 Matt Westfall (Pleasant Hill, Ohio) won his lone USAC National Sprint Car main in 2006 but is at the top of his game following his first podium result in 10 seasons last Friday night at Cocopah.
Fellow Oval Nationals Rookies include top 2022 USAC CRA Rookie Nate Schank (Santa Rosa, California) who went 18th to ninth in June with the series at Perris.
Kyle Edwards (Fountain Valley, California) scored a sixth in June at Perris.
Matt McCarthy (Riverside, California), the 2017 USAC CRA Rookie of the Year, was seventh in March and the fastest qualifier on a night in August.
The 2021 USAC CRA Rookie of the Year, Austin Grabowski (Riverside) collected a best of 10th in September.
Fellow Oval Nationals rookies in the field include Sterling Cling (Tempe, Arizona), USAC West Coast Sprint Car winner Ricky Lewis (Oxnard, California), Dan Taylor (Reily, Ohio), Logan Calderwood (Goodyear, Arizona), Troy DeGaton (Live Oak, California), Brent Owens (Rancho Cucamonga, California), Gary Marshall Jr. (Pomona, California), Shane Sexton (Warner Springs, California) and Jake Neal (Omaha, Nebraska).
Race Details
Tickets for the 26th Annual Heimark Anheuser Busch Budweiser Oval Nationals are on sale online at perrisautospeedway.com or by calling 1-800-595-4849.
For those who do not wish to buy tickets in advance, there will be tickets available for everyone at the ticket window all three nights.
Adult general admission is $35. General admission tickets for children 6-12 are $10. Three-day general admission tickets are $90 for adults and $30 for children 6-12. Three-day reserved tickets are $125 for adults and $40 for children 6-12.
On Thursday and Friday night, the pits will open at noon Pacific, with the drivers' meeting at 4:30 p.m., grandstands opening at 5 p.m. and cars taking the track at 5:30pm. The features each night will be 30 laps in length and will pay $5,000 to win.
On Saturday night, the pits will open at noon Pacific, with the grandstands opening at 4 p.m., the drivers' meeting happening at 4:30 p.m. and cars taking the track at 5:15 p.m. The feature will be 40 laps in length and will be $20,000-to-win and $1,000-to-start.