Lucas Oil Late Model Dirt Series
Leaving Tye Twarog Racing, Devin Moran Anxious For 2023
Leaving Tye Twarog Racing, Devin Moran Anxious For 2023
Saying he'll officially reveal his 2023 racing plans soon, Devin Moran has announced he's departing Tye Twarog Racing.
Oct 17, 2022
by Tim Truex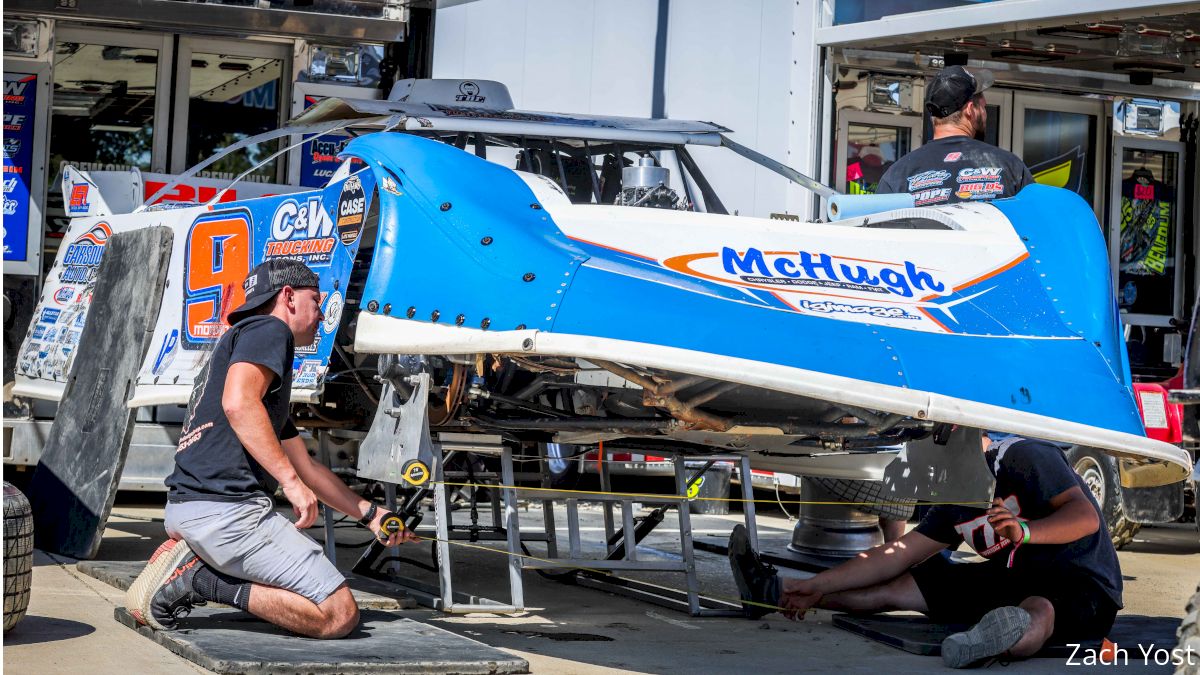 Saying he'll officially reveal his 2023 racing plans "when all of the i's are dotted and the t's are crossed," Devin Moran of Dresden, Ohio, this evening announced he's departing the Tye Twarog Racing that has fielded his cars five of the last six seasons.
Moran, who racked up 10 victories in 78 starts during a standout 2022 season that included extensive Georgia-Florida Speedweeks success, thanked Twarog for his support from 2017-18 and 2020-22.
"We were able to win some big races and we had a lot of fun together more importantly," said the 28-year-old Moran, newly engaged to Lakia Hedman. "I'll forever be grateful to him for furthering my career and I hate that our pairing has to end, but I guess all good things do come to an end in time."
Moran added in a press release that he has plans "in the works that I'm super excited about."
Twarog, who said he'll evaluate his options for his Cochocton, Ohio-based team for 2023, called the split "amicable" and wished Moran the best.
"We accomplished a lot of great things together and I'd like to thank Devin for giving me everything he had behind the wheel of a race car in the five seasons that he drove for us," Twarog said in the press release. "Much like when he left to drive for Dunn-Benson in 2019, I respect Devin's decision to do what is best for his racing career and I have no doubt he will do great in the future wherever he winds up."
Moran captured 37 victories with Twarog, including double-figure victories totals over the last two seasons with 14 triumphs in 2021. His biggest paycheck during his Twarog era came with a $50,000 third-place finish in June's Eldora Million at Eldora Speedway in Rossburg, Ohio. His richest victories came with $30,000 triumphs on the World of Outlaws Case Late Model Series at Fairbury (Ill.) Speedway's Prairie Dirt Classic in 2018 and at Davenport (Iowa) Speedway's Quad Cities 150 in 2021.
His best national touring points finishes came in fourth in on the WoO circuit in 2017 and '18. He was seventh in Lucas Oil Late Model Dirt Series points in 2020.