2022 Battle at Berlin Raceway
NASCAR Roots Notebook: Evan Shotko Making Name For Himself With Big Wins
NASCAR Roots Notebook: Evan Shotko Making Name For Himself With Big Wins
Evan Shotko is making a name for himself with dominant performances at Berlin Raceway and Jennerstown Speedway
Aug 11, 2022
by Rob Blount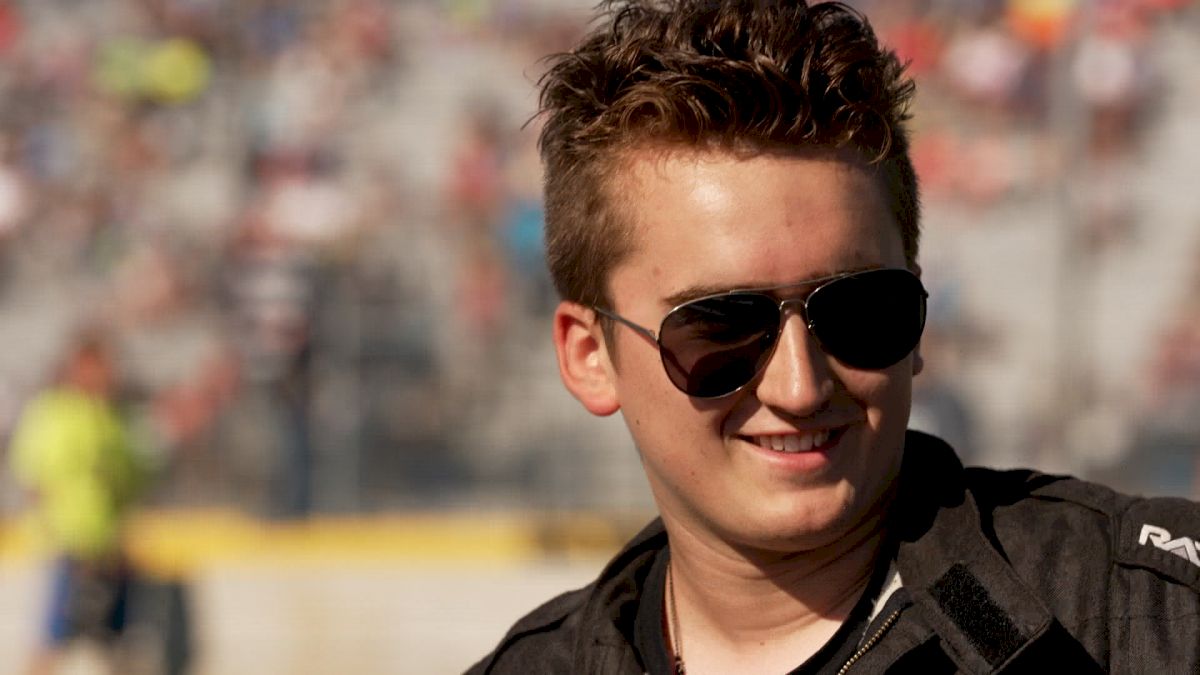 Up until this week, Evan Shotko had been mostly unknown amongst the broader Super Late Model scene. But he's an unknown no more as Shotko just rattled off two massive wins in a matter of days.
First, Shotko traveled from his home in Ottawa County, Michigan to Pennsylvania's Jennerstown Speedway for the Motor Mountain Masters 150 Pro Late Model event last Saturday. Shotko ended up dominating that race before it was called early due to heavy rain. It was arguably the biggest win of Shotko's career to date.
But then he goes and backs it up just a handful of days later at his home race track's biggest race, the Battle at Berlin 250. It's a race that draws some of the best drivers Super Late Model racing has to offer. It brings NASCAR drivers like William Byron, Erik Jones, Carson Hocevar and Ty Majeski. It brings heavy hitters in the SLM world like Bubba Pollard and Derek Griffith, and it of course also brings an extremely formidable group of local racers, of which Shotko is one of.
Shotko passed multi-time track champion and two-time Battle at Berlin winner, Bryan Campbell with a little more than 30 laps to go and drove away to score the win, by far the biggest one of his life.
"That's 40,000-dollars now in one week," said an ecstatic Shotko in victory lane. "I believe it's actually the last five or six races we've won, so we're on a little bit of a hot streak here."
That might be the understatement of the year. Shotko isn't just hot, he's on fire, and now he's putting the Super Late Model world on notice. He's not just good at his home track of Berlin Raceway, but he can leave Michigan and grab wins as well.
Big Names Struggle In Battle At Berlin
As we mentioned up above, Wednesday's Battle at Berlin 250 brought some heavyweight fighters to Marne, Michigan to fight for the $30,000 check. With names like Byron, Jones, Pollard, Majeski, Hocevar, Griffith, and Tyler Roahrig in the field, you'd think that the odds are high that the win would go to one of them.
But Berlin Raceway proved once again why it's one of the most challenging short tracks in the entire country, giving many of those drivers migraines on Wednesday night as they struggled to find speed.
Take a look at June's Money in the Bank 150 podium, for example. William Byron scored the win with Bubba Pollard in second, and Ty Majeski in third. Fast forward back to this week and they all struggled.
Byron was strong when the sun was still in the sky, leading a bunch of laps over the course of the first half of the race. But when the sun went down and the lights went on, Byron began to fade. He eventually finished eighth.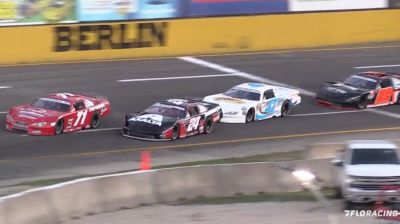 Highlights: 2022 Battle at Berlin 250
Pollard was a non-factor all evening. He ran mid-field for much of the night before beginning to make his way forward in the late stages. Just as he looked like he could contend for a top-five finish, his No. 26 fell off the pace and he was left with a 17th-place finish.
Majeski struggled during practice on Tuesday to find the right combination of speed and handling, and that proved costly once the green flag dropped. A poor qualifying run put Majeski near the rear of the field and in prime position to get caught up in a mess not of his own doing, which is exactly what happened. A multi-car incident on a restart gave Majeski some nose damage that he was unable to overcome. Majeski, one of the winningest drivers in Super Late Model racing over the last few years, finished right behind Pollard in the 18th position.
Hocevar, who missed June's race due to an injury, looked like he would be one of the cars to beat throughout practice and in the early stages of the race. He led a decent amount of laps, but eventually finished 16th, parking his car on Lap 237.
Another driver who showed speed in practice and had a great qualifying run was Derek Griffith, but the Hudson, New Hampshire driver immediately began to fall through the running order once the race began. Eventually Griffith received some damage in the same incident that hurt Majeski's car, and that damage would be Griffith's undoing as he cut a tire down and slammed the turn three wall on Lap 152 and finished 22nd.
Like we said, Berlin Raceway has a reputation for being one of the most difficult tracks to get around in all of short track racing, and it certainly lived up to that reputation this week.
ARCA Teammates Battling For Championship
With just a handful of races left in the 2022 ARCA Menards Series season, Rev Racing teammates Nick Sanchez and Rajah Caruth have found themselves locked in a battle for the championship against each other. As the series turns its attention to the twists and turns of the legendary Watkins Glen International road course, Sanchez and Caruth are separated by just seven points.
With three victories already, it's Sanchez leading the way over his teammate. Caruth is still searching for his first win of the season, but he's been remarkably consistent. Caruth has five top-five finishes and 10 top-10 finishes, one more than Sanchez in each category. It's that level of consistency that has Caruth still just seven points behind Sanchez, even though he hasn't found victory lane.
Of course, it's not just these two Rev Racing drivers who are battling for the championship. Lurking just behind them is Daniel Dye, who is nine points behind Sanchez for the lead and two points behind Caruth for second. Dye is also winless but he has seven top-five finishes, which leads all drivers so far this season.
The ARCA Menards Series has seven races remaining, including a road course (Watkins Glen) and two dirt miles at DuQuoin and Springfield, which could throw a major wrench into the championship battle. The Series also has races at the Milwaukee Mile, Bristol Motor Speedway, Kansas Speedway, Salem Speedway and Toledo Speedway on October 8 will conclude the season.
Hickory Motor Speedway Set For The Start Of First Championship Playoffs
North Carolina's Hickory Motor Speedway as a long, storied history. Names like Ralph Earnhardt, Dale Jarrett, Ned Jarrett, and many more have won championships at the legendary speed plant. This week begins an all new quest for the track championship at Hickory, as the track is ready to kick off its first ever playoff format to determine the champion.
At its most basic level, this format is similar to the orginal Chase for the Cup format used in the NASCAR Cup Series in 2004. Instead of 10 drivers, it's seven drivers who have had their points totals reset and will now go after the championship over the course of the next four nights of racing at Hickory Motor Speedway.
Landon Huffman won the regular season championship and as a result he pocketed a $1,000 bonus for that title. He is also still the points leader, but now by just seven points over second-place Annabeth Barnes-Crum. Skyler Chaney, Charlie Watson, Isabella Robusto, Matthew Gould and Bryson Dennis all qualified for the playoffs as well. After the reset, Dennis is in seventh-place with 75 points, 29 markers behind Huffman.
The playoffs will begin this Saturday night, August 13, with two 40-lap features for the Late Models. They will continue on August 27th, then on September 3rd with the running of the Bobby Isaac Memorial 150, and will conclude on September 17 with a 75-lap showdown for the title.
Every event during Hickory Motor Speedway's playoffs can be seen live on FloRacing.
NASCAR Whelen Modified Tour Returns To Thompson
When the 2021 schedule was released for the NASCAR Whelen Modified Tour, one of the big surprises was the glaring absence of Connecticut's Thompson Speedway Motorsports Park. Thompson had been a mainstay on the Tour schedule dating all the way back to its inaugural season in 1985. For many years, Thompson had four races, including the season-opening Icebreaker and season-concluding World Series.
But then it was gone from the schedule, and its absence was definitely felt.
Thankfully, that course away from the 5/8-mile Thompson Speedway has been corrected, and the NASCAR Whelen Modified Tour is returning to the historic facility for the first time since 2020 this week. It's the first of two stops at Thompson this season as the Tour will once again be a part of the massive World Series weekend on Saturday, October 8.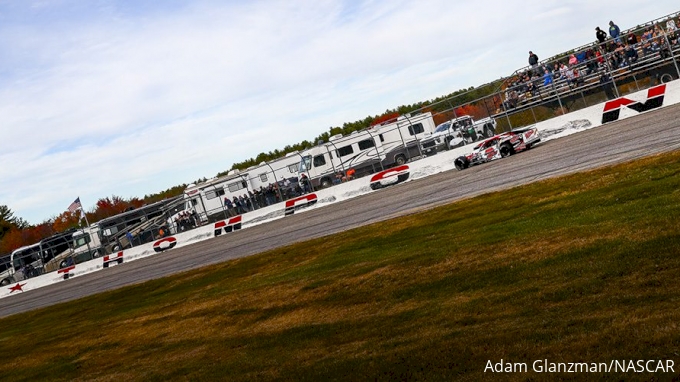 Wednesday's race next week will be the 149th time the NASCAR Whelen Modified Tour races at Thompson, and October's race will be the 150th event for the Tour at Thompson.
Entering Wednesday's return to Thompson, 2011 champion Ron Silk holds a four-point lead over Jon McKennedy. This trip to Thompson couldn't come at a better time for Silk who is still chasing his first win of the season. Silk has five victories in 55 starts at Thompson and should be one of the favorites over the course of 150 laps on Wednesday night.
Another driver who isn't out of the championship battle just yet that is excited to return to Thompson is Justin Bonsignore. The three-time and defending champion is 29 points behind Silk, and needs a massive night to claw back into contention. Thompson could be just what he needs. Bonsignore is the active wins leader at Thompson with 12 wins in just 39 starts.
The Phoenix Communications 150 at Connecticut's Thompson Speedway Motorsports Park takes place on Wednesday, August 17, live on FloRacing.
Pinty's Series Taking It To The Dirt
We've said all year that the NASCAR Pinty's Series in Canada has the most diverse schedule of any racing series in the country, and maybe even the world. Street circuits, road courses, short tracks, bullrings, and now, for the first time, the Pinty's Series will go dirt racing.
Following a trend that first began when the NASCAR Camping World Trucks Series took to the dirt at Eldora Speedway, the NASCAR Pinty's Series is the latest NASCAR series to go dirt racing. The Cup Series has done it twice now at Bristol Motor Speedway, the ARCA Menards Series West (formerly the K&N Pro Series West) has raced on dirt multiple times at the Dirt Track at Las Vegas Motor Speedway, and the ARCA Menards Series has been racing on dirt miles for years.
Well now our friends of the Great White North get to give it a shot on Tuesday, August 16 at Ontario's Ohsweken (Osh-Week-en) Speedway. Ohsweken is a 3/8-mile dirt track located about two hours southwest of Toronto, just south of the very western edge of Lake Ontario.
Joining the NASCAR Pinty's Series ranks for this historic night is NASCAR Cup Series driver and three-time Chili Bowl champion, Christopher Bell. Joining Bell for this fun night of stock car racing on dirt is racing legend Ken Schrader.
Oh, and let's not forget the series regulars who put on some of the most exciting races in all of racing on a weekly basis. Alex Tagliani, Marc-Antoine Camirand, Kevin Lacroix, Alex Guenette, and Raphael Lessard have made Pinty's Series racing appointment television. If you haven't been watching the NASCAR Pinty's Series this season, you are missing out.
National Championship Update
| | | | | | | | |
| --- | --- | --- | --- | --- | --- | --- | --- |
| Pos | Driver Name | Track | Starts | Wins | Top 5 | Top 10 | Points |
| 1 | Layne Riggs | Dominion, Hickory, S Boston, Wake | 29 | 13 | 21 | 24 | 574 |
| 2 | Peyton Sellers | Dominion, Langley, S Boston | 23 | 7 | 18 | 21 | 540 |
| 3 | Craig Von Dohren | Grandview | 18 | 9 | 14 | 17 | 506 |
| 4 | Brett Kresley | Grandview | 18 | 4 | 15 | 16 | 480 |
| 5 | Jacob Goede | Elko, LaCrosse, Madison | 19 | 3 | 12 | 18 | 462 |
| 6 | Brandon Ward | Bowman Gray | 21 | 1 | 11 | 19 | 460 |
| 7 | Tim Brown | Bowman Gray | 21 | 0 | 13 | 20 | 456 |
| 8 | David Hebert | Autodrome Granby, RPM Speedway | 16 | 6 | 13 | 15 | 444 |
| 9 | Steve Bernier | Autodrome Granby, RPM Speedway | 16 | 6 | 13 | 15 | 444 |
| 10 | Jonathan Brown | Bowman Gray | 21 | 4 | 12 | 16 | 440 |
NASCAR Roots On FloRacing This Week
Friday
6:30 p.m. ET – Modifieds at Autodrome Granby
Saturday
5:30 p.m. ET – NASCAR Modifieds at Riverhead Raceway
5:30 p.m. ET – Late Models and Modifieds at Jennerstown Speedway
6:30 p.m. ET – NASCAR Weekly Racing and 500 Sprint Car Tour at Berlin Raceway
7 p.m. ET – Late Model Stock Cars at Hickory Motor Speedway
7:50 p.m. ET – Twin-50 Modified Features at Bowman Gray Stadium
8 p.m. ET – NASCAR Late Models at LaCrosse Fairgrounds Speedway
8:30 p.m. ET - Challenge Cup 150 from Colorado National Speedway
8:30 p.m. ET – Sprint Cars and Pro Late Models at Meridian Speedway
9 p.m. ET – Sprint Cars at Evergreen Speedway
Tuesday
9:30 p.m. ET – NASCAR Pinty's Series at Ohsweken Speedway
Wednesday
8:00 p.m. ET – NASCAR Whelen Modified Tour at Thompson Speedway Motorsports Park