2022 NASCAR Whelen Modified Tour at Monadnock Speedway
Matt Hirschman Fuming After Late-Race Incident At Monadnock
Matt Hirschman Fuming After Late-Race Incident At Monadnock
Matt Hirschman is still angry over the ending of Sunday's NASCAR Whelen Modified Tour Duel at the Dog 200 at Monadnock Speedway.
Jun 20, 2022
by Rob Blount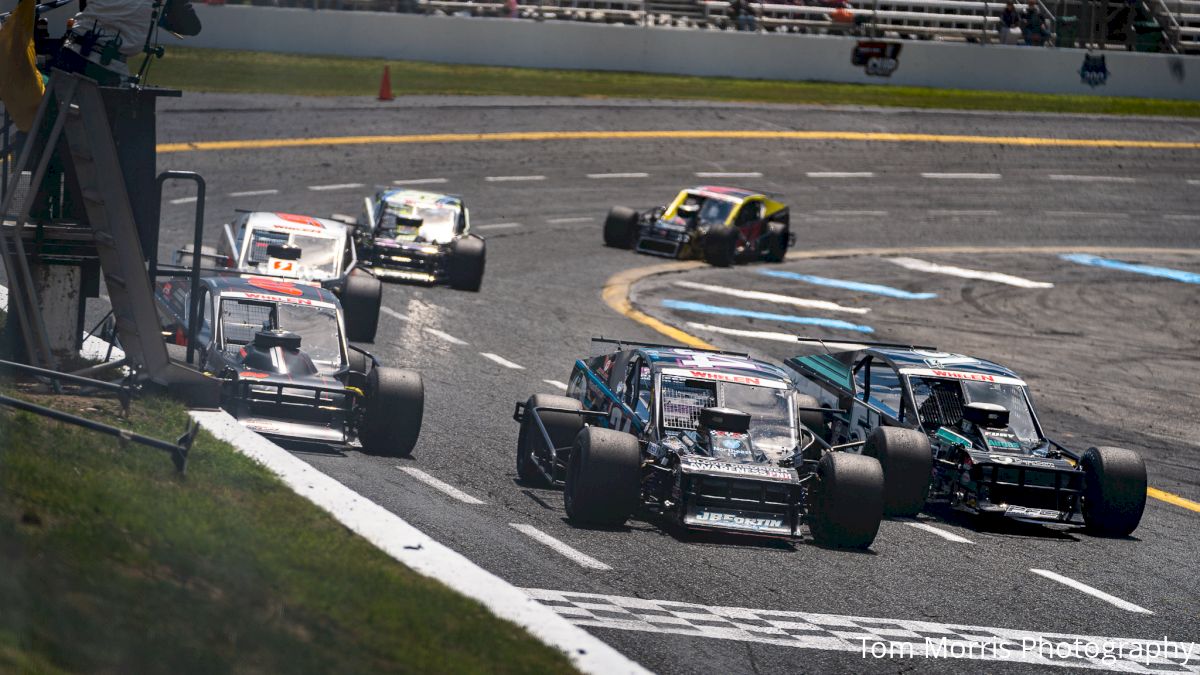 With five laps to go in Sunday's NASCAR Whelen Modified Tour "Duel at the Dog 200" at New Hampshire's Monadnock Speedway, it looked as though Matt Hirchman had his second win of the season on lockdown. But with three laps to go, Hirschman had trouble putting JB Fortin a lap down and that handed the win over to Justin Bonsignore.
When Hirschman came upon Fortin's No. 34 machine, he tried to go to the outside in turn three, but Fortin came up off the bottom and ran Hirschman up another lane, opening the door for Bonsignore to squeak by underneath. Then, going into the next corner, Fortin went from the second lane abruptly to the bottom lane right in front of Hirschman, letting Bonsignore begin to drive away.
Fortin took to Facebook after the race and apologized to Hirschman, saying that, "what happened was definitely not intentional."
FloRacing connected with Hirschman Monday morning over the phone, and he said he does not believe Fortin to be truthful.
"It makes it worse, because I know that it was intentional," said Hirschman. "It was basically telegraphed for weeks. You're not going to fool me. And to be honest, you didn't fool the top three finishers. It made it worse, because if that's what he felt he needed to do, then he did it and he needs to own it."
Fortin's explained in his Facebook post that he was struggling in turn three all race and was worried he'd make contact with Hirschman.
"I should have backed up the corner more," Fortin wrote. "When we got down into three I was afraid to take Matt out with the back of the car (or) else I would have turned down under the yellow. Unfortunately, the RF bumped his bar and ripped the wheel out of my hand. By the time I got a hold of the wheel, Justin was to my door."
Fortin continued by saying, "I feel terrible for what happened. You never want to be the cause of someone's bad day."
Hirschman explained that he believes the incident was payback for something that happened between them in the late stages of the May 21 event at Lee USA Speedway. Fortin was running in the top three on a restart when he and Hirschman made side-bar contact that sent Fortin into the marbles and took his chances of a win away.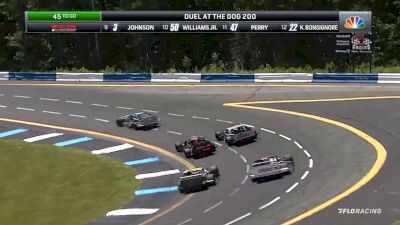 Highlights | NASCAR Whelen Modified Tour at Monadnock Speedway
"After the race at Lee, he caught me by surprise because he came after me with his car after the finish, and I had no idea what he was mad about," said Hirschman. "I went back and watched the video, and of course he can go back and watch the video, and I don't see anything there where he should be mad at me. Did we maybe touch a little bit at the end of the straightaway on a restart? Yes, but it had nothing to do with the entire corner where he got wider than he maybe should have. But he was side-by-side with the car behind me and they made contact. So that's between them two.
"And prior to that, he was in second and closing on the leader and had a real chance at winning that race, and the car that spun to bring the caution out is the car that he helped win the race yesterday. So that just shows you how smart he is. And in interviews he kept making reference to it, so he basically telegraphed it. You decided that was what you needed to do, then own it. So to put that out and try to make an excuse and lie about it, that just makes it worse in my opinion."
Hirschman explained that since he's had time to reflect on what took place on Sunday, he has not cooled down at all, but instead is actually more upset about it than he was after it initially happened. But, he also added that he has no plans to seek out Fortin to discuss the incident.
"When you wake up the day after, and you wake up probably earlier than you should have, and you lay there and think about it, it hurts a little bit more," he said. "This is not how the outcome of races should be decided. It's discouraging and disappointing. I know he'll read this. I have nothing to say to him. I have no use for talking to him. But he owes me a win on the Whelen Tour. How is he going to repay me that? You get me the win back that you stole from me and my team yesterday and we're good."