2022 Illinois Speedweek at Farmer City Raceway
Illinois Speedweek: Four Days, Four Tracks And Big Money On The Line
Illinois Speedweek: Four Days, Four Tracks And Big Money On The Line
The inaugural Illinois Speedweek will feature four races at four race tracks with big money on the line for Dirt Late Model stars.
Mar 12, 2022
by Brandon Paul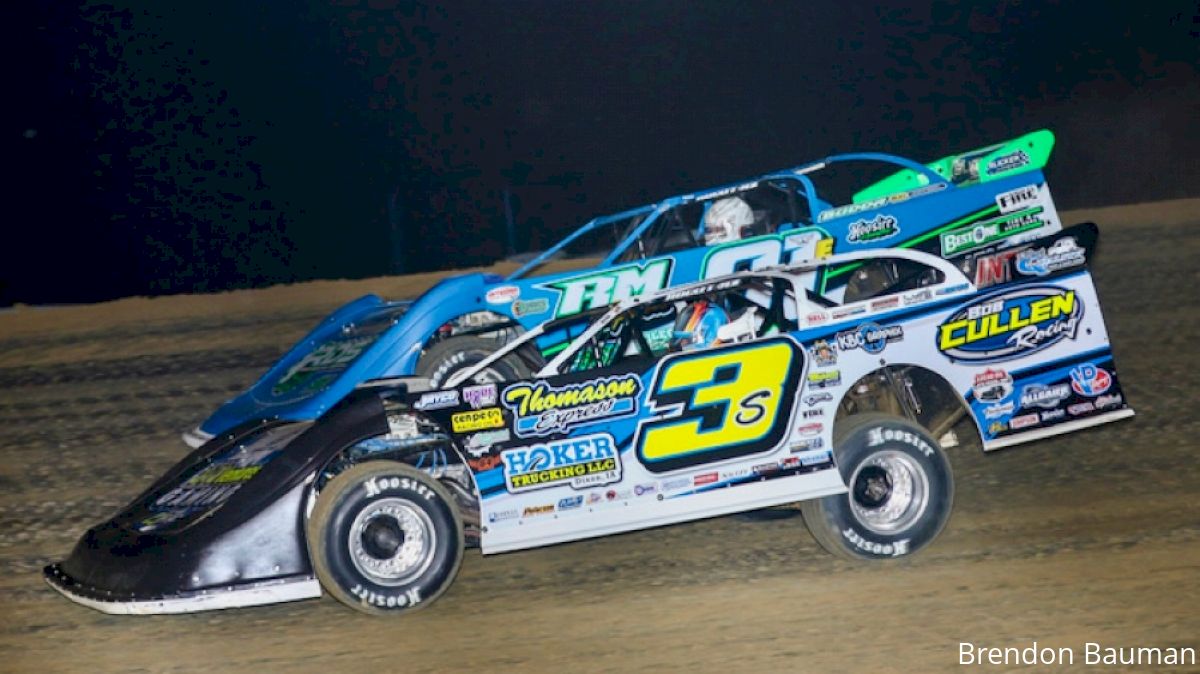 Four days, four race tracks and a whole lot of money to be had. That's the story entering the inaugural Illinois Speedway, May 11-14 in the Land of Lincoln.
On Wednesday, May 11 Castrol FloRacing Night in America will invade the 3/8-mile dirt oval at Spoon River Speedway for the third race of the 2022 season. One night later on Thursday, May 12 the stars and cars will make their way to Lincoln Speedway for a battle around the 1/4-mile bullring. Stops at Spoon River and Lincoln will be the first Castrol FloRacing Night in America evens at both tracks.
Like the majority of the Castrol FloRacing Night in America events in 2022, both 50-lap races will pay $22,022 to the winner.
Following an exciting doubleheader at Eldora Speedway and Brownstown Speedway to open the season, defending series champion Jonathan Davenport currently leads the series point standings. The driver who goes by the nickname "Superman" is expected to compete in both Castrol events during Illinois Speedweek.
As always, a strong contingent of local stars including Illinois standout Bobby Pierce will be attempting to defend their home turf. National touring series stars such as Brandon Sheppard, Devin Moran, Ricky Thornton Jr. and Tyler Erb are also expected to enter the events.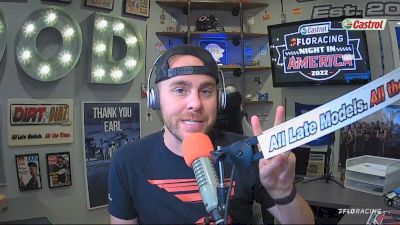 VIDEO: FloRacing's Michael Rigsby breaks down what's on tap during Illinois Speedweek.
When the doubleheader concludes Thursday night at Lincoln, many of the drivers will be making the trip over to Farmer City Speedway for Friday night's $15,000-to-win Farmer City 74. Four-time World of Outlaws Late Model Series champion Brandon Sheppard is the defending winner of the event.
Illinois Speedway will conclude on Saturday, May 14 with the inaugural FALS Spring Showcase at Fairbury Speedway. The $30,000-to-win race is expected to have a stout field of drivers chasing the big check and checkered flag.
Friday's race at Farmer City and Saturday's event at Fairbury Speedway will both be sanctioned by the MARS Racing Series.
In addition to the large chunk of money on the line to win each race during Illinois Speedweek, there will also be a $22,500 point fund paid out at the end of the four-race series. When all is said and done, one driver could walk away from The Prairie State with $100,000 in winnings.
All four races during the inaugural Illinois Speedway will be streamed live exclusively on FloRacing. If you're not already a FloRacing subscriber, click here to join today.
2022 FloRacing Illinois Speedweek Schedule
May 11* – Spoon River Speedway (Banner, Ill.): $22,022-to-win / $1,000-to-start
May 12* – Lincoln Speedway (Lincoln, Ill): $22,022-to-win / $1,000-to-start
May 13** – Farmer City (Ill.) Raceway: $15,000-to-win / TBA to start
May 14** – Fairbury (Ill.) Speedway: $30,000 to win / TBA to start
*Sanctioned by Castrol® FloRacing Night in America
** Sanctioned by Mid America Racing Series (MARS)