2022 Bill Corum Memorial at Tazewell Speedway
Dirt Late Model Stars Target Bill Corum Memorial Victory At Tazewell
Dirt Late Model Stars Target Bill Corum Memorial Victory At Tazewell
The $21,000-to-win Lil' Bill Corum Memorial at Tazewell Speedway in Tennessee is scheduled to take place this Saturday, April 16.
Apr 13, 2022
by Rob Blount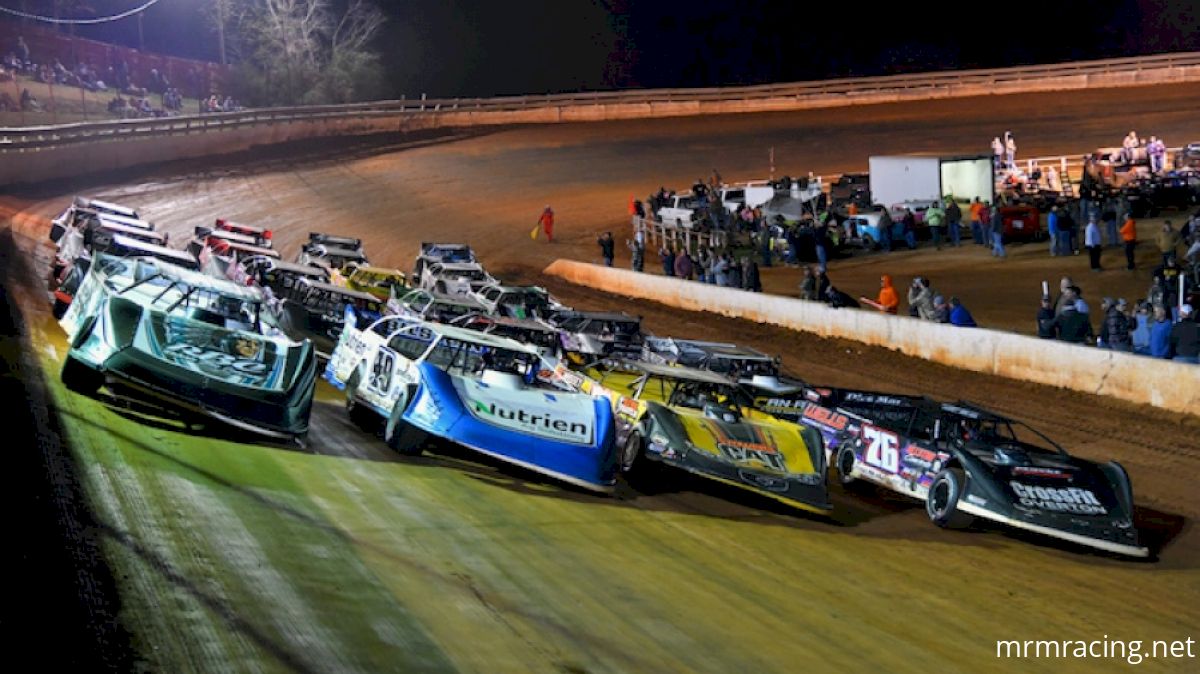 It's a big weekend for Late Model racing in the Volunteer State. Just two days after the Kyle Larson Late Model Challenge Powered by Tezos takes place at Volunteer Speedway on Thursday, a hefty $21,000 will be up for grabs in Saturday's Lil' Bill Corum Memorial at Tazewell Speedway.
Bill Corum was one of Tennessee's most accomplished Late Model racers. According to Tazewell Speedway, Corum won more than 300 features throughout his career, and landed in three different halls of fames.
On Saturday, April 16, the Schaeffer's Oil Spring Nationals and Valvoline Iron Man Late Models will co-sanction this event in his memory. The feature will go for 75 laps with the winner taking home $21,000, and there's also an additional $2,100 available to the pre-entered driver that sets fast time in time-trials.
Saturday's race will feature some of the biggest names that Dirt Late Model racing has to offer. "Big Sexy" Brandon Overton from Evans, Georgia has a knack for winning high-paying races and he headlines the entry list. In 2021, he won upwards of $900,000 throughout the season and won some of the biggest races in Late Model racing including the 26th and 27th runnings of the Dirt Late Model Dream at Eldora Speedway.
Overton is joined on the pre-entry list by Georgia's Jonathan Davenport, who won the 2021 Castrol FloRacing Night in America series championship. Davenport is also the defending winner of this event.
Scott Bloomquist, Jimmy Owens, Chris Madden, Dale McDowell and Kyle Strickler are some of the other big names on the pre-entry list. A full list of pre-entered drivers can be viewed at the bottom of this story.
Also on the schedule for Saturday night are the Sportsman Late Models, who will race for $1,021, as well as the Classic Cars and Street Stocks, who will each race for $521.
Hot Laps are scheduled to begin at 6:30 p.m. ET. Race fans can watch the entire night of action live on FloRacing.
If you're not already a FloRacing subscriber, click here to become one today.
Drivers pre-entered for the Lil' Bill Corum Memorial include:
Ross Bailes - Clover, S.C.
Scott Bloomquist - Mooresburg, Tenn.
Stacy Boles - Clinton, Tenn.
Kyle Bronson - Brandon, Fla.
Michael Chilton - Salvisa, Ky.
Jonathan Davenport - Blairsville, Ga.
Aaron Guinn-Russellville, Tenn.
Christian Hanger - Winchester, Tenn.
Vic Hill - Mosheim, Tenn.
Dakotah Knuckles - Ewing, Va.
John Llewellyn - Knoxville, Tenn.
Chris Madden - Gray Court, S.C.
Dale McDowell - Chickamauga, Ga.
Austin Neely - New Tazewell, Tenn.
Brandon Overton -Evans, Ga.
Garrett Smith - Eatonton, Ga.
Steve Smith - Powell, Tenn.
Kyle Strickler - Mooresville, N.C.
Ricky Weiss - Headingly, Manitoba
Mark Whitener - Middleburg, Fla.