2022 Kyle Larson Late Model Challenge Powered by Tezos at Volunteer
Five Prop Bets For Kyle Larson Late Model Challenge At Volunteer
Five Prop Bets For Kyle Larson Late Model Challenge At Volunteer
Make your picks for five prop bets prior to the Kyle Larson Late Model Challenge Powered by Tezos at Volunteer Speedway.
Apr 12, 2022
by Brandon Paul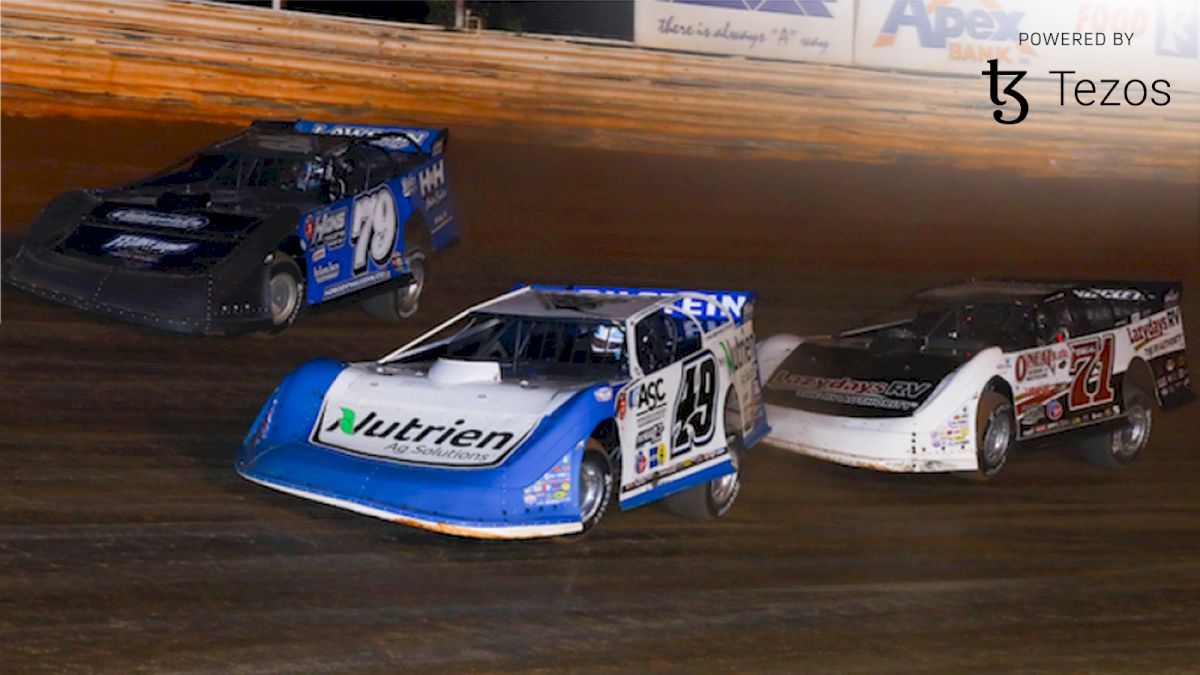 Defending NASCAR Cup Series champion Kyle Larson will be hosting a major Dirt Late Model race this Thursday, April 14 at Volunteer Speedway. The Kyle Larson Late Model Challenge Powered by Tezos will see a stout field of dirt superstars matched up against Larson and fellow NASCAR Cup Series driver William Byron.
We've teamed up with our friends from PickUp to come up with five fun prop bets for the inaugural event.
These prop bets are for entertainment purposes only; however, if you participate and choose to enter your phone number, you will have the opportunity to win prizes. Scroll below to make your picks and follow along Thursday night as you watch live on FloRacing.
Bet #1 - Where will Kyle Larson finish at Volunteer?
Analysis: Larson has one career start at Volunteer Speedway, a second-place finish in last year's Castrol FloRacing Night in America race at the track. Larson, who began racing Dirt Late Models in 2020, has five career wins on his resume.
Bet #2 - Who finishes better: Brandon Overton or Jonathan Davenport?
Analysis: This is a matchup of the two hottest dirt late model drivers from the 2021 season. Overton had the better season one year ago but Davenport has a better resume at Volunteer Speedway. Davenport has three career wins in 15 starts at the Bulls Gap oval, including last year's Castrol FloRacing Night in America finale. Overton has nine career starts at the track with five top-five finishes and a career-best finish of second (twice).
Bet #3 - Will Scott Bloomquist record a top-five finish?
Analysis: The most polarizing man in Dirt Late Model racing is chasing the big money in 2022. With $20,000 on the line at Volunteer Speedway, Bloomquist will be looking to get the Team Zero car back to victory lane for the first time since September 2020. "Bloomer" has nine career wins at Bulls Gap and has finished in the top 10 in 17 of his last 20 starts at the track.
Bet #4 - Where will William Byron finish at Volunteer?
Analysis: Byron has never competed in a Dirt Late Model race. In fact, the only dirt races he's competed in are those on the NASCAR national series schedule. Byron finished 14th in a NASCAR Camping World Truck Series race at Eldora Speedway and finished sixth in last year's NASCAR Cup Series dirt race at Bristol Motor Speedway.
Bet #5 - Who finishes better: Chris Madden or Dale McDowell?
Analysis: This matchup features two drivers with impressive resumes at Volunteer Speedway. Madden has nine career victories at the track, while McDowell has visited victory lane on eight occasions. They're also two of the hottest dirt late model drives in the country, with Madden ranked number one and McDowell ranked number two in the latest DirtonDirt.com power rankings.