2022 ARCA Menards Series at Phoenix Raceway
Taylor Gray Scores Emotional ARCA Victory At Phoenix Raceway
Taylor Gray Scores Emotional ARCA Victory At Phoenix Raceway
Taylor Gray scored an emotional victory in Friday's ARCA Menards Series race at Phoenix Raceway for David Gilliland Racing.
Mar 12, 2022
by Rob Blount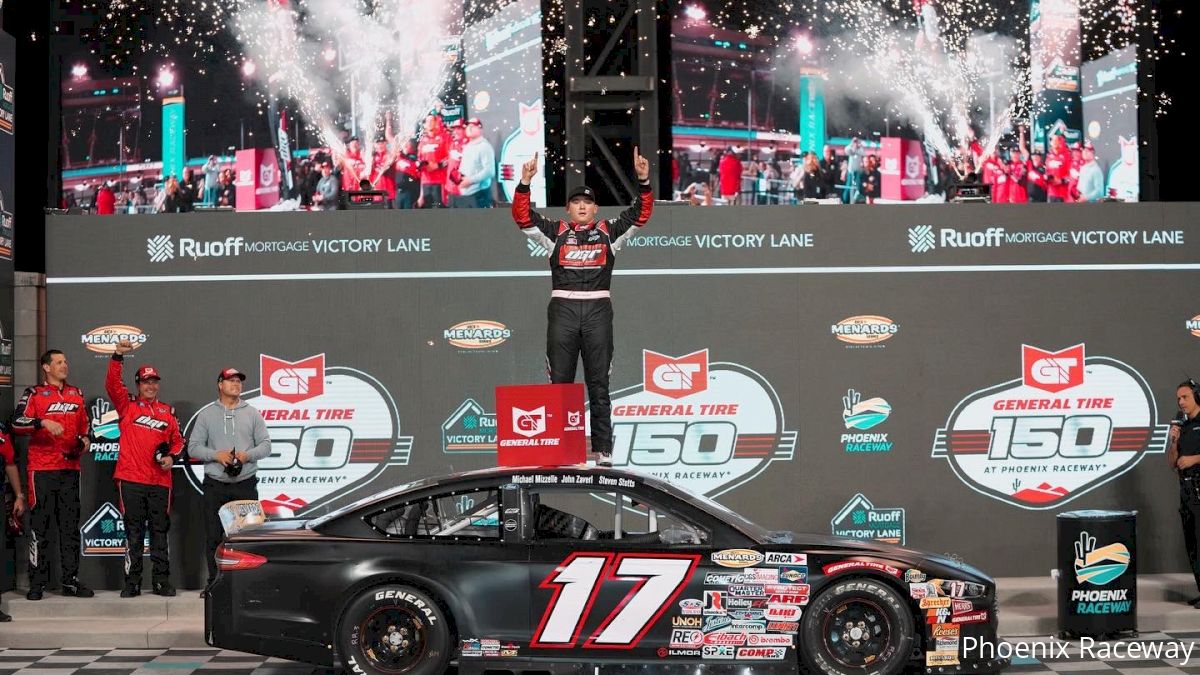 Less than five days ago, the hauler carrying Taylor Gray's David Gilliland Racing No. 17 machine crashed in Texas en route to Phoenix Raceway for Friday Night's ARCA Menards Series race. The driver of the hauler, Steven Stotts, was tragically killed in the crash. While dealing with grief, the team had to decide whether to find a way to race or withdraw.
In the end, they chose to race. They found a way to get another car to Phoenix in time for the race, and with heavy hearts, 16-year-old Taylor Gray found a way to victory lane.
"The reason we are here today is because of Steven, Michael and John (Michael Mizzelle and John Zaverl were passengers who were injured in the crash)," said Gray in victory lane. "This is for them. This is all for them."
An emotional Gray climbed out of his all black race car that was scheduled to run in next week's ARCA Menards Series East race at Five Flags Speedway in Pensacola, Florida, and pointed to the sky in tribute.
When asked if he could put the emotion into words, Gray said he couldn't describe it.
"This is just for Steven. I feel like he looked over me today and helped me get this win. Man, I'm holding on trying not to cry right now. It's for those three guys. I love those guys like they're my brothers. I love them to death."
"The team really pulled together to get a car out here," said team owner David Gilliland while fighting back tears. "Taylor did a great job. I just couldn't be prouder of this race team. I'm just so happy. Steven's family is watching this race, and this is for you guys."
The win Friday night is Gray's first in the national ARCA Menards Series and capturing it was far from easy.
After running second to Sammy Smith for much of the race, Gray finally took the lead away from Daniel Dye on a restart with 13 laps to go. He then had to fend off Dye and Rajah Caruth on multiple restarts in the final few laps, including on a green-white-checkered.
"All of those guys are really tough to beat, but we just had a really good race car tonight," said Gray.
Dye finished second, Smith completed the podium in third, Caruth finished fourth and Jake Drew completed the top five.
The ARCA Menards Series is back in action on April 23 at Talladega Superspeedway, but first the ARCA Menards Series East will take on Five Flags Speedway on Saturday, March 19, live on FloRacing.