2022 SMART Modifieds at Florence Motor Speedway
Matt Hirschman Keeps Good Times Rolling In SMART Opener At Florence
Matt Hirschman Keeps Good Times Rolling In SMART Opener At Florence
Matt Hirschman held off Caleb Heady in the closing laps of the 2022 SMART Modifieds Tour season opener at Florence Motor Speedway.
Mar 6, 2022
by Rob Blount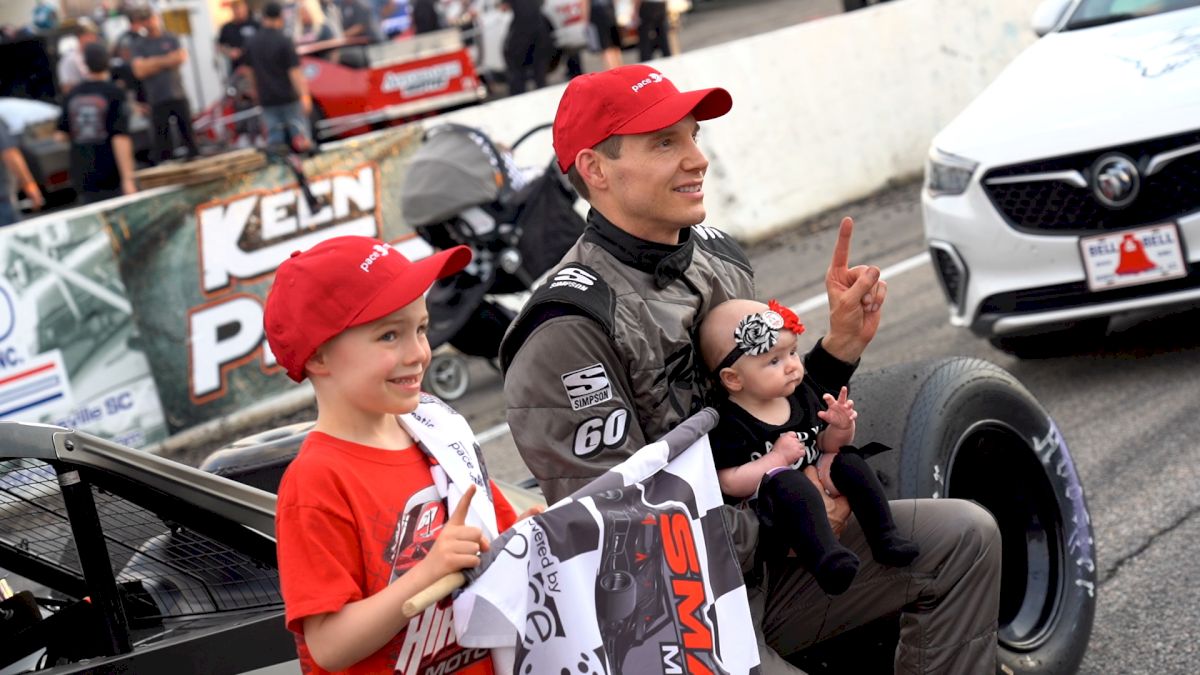 Matt Hirschman versus Tommy Baldwin Racing has been the pattern throughout the early stages of the 2022 Modified season. At New Smyrna Speedway in February it was Hirschman versus Blewett. Hirschman won more races, but Blewett won the championship. On Saturday at the SMART Modified Tour season opener at South Carolina's Florence Motor Speedway, the battle was once again Hirschman versus TBR, and once again it was Hirschman coming out on top.
It wasn't Blewett in the car this time, but instead it was the winner the last time the SMART Modifieds rolled into Florence, Caleb Heady, who put up a fight and made Hirschman work for his first win at Florence.
"They made us work for it for sure," said Hirschman in victory lane. "Those last 30 laps were as hard as you can run. And when you're doing that on a track that lacks grip, it's really a workout for you. I'm glad we got a week of racing in at New Smyrna to be in shape for this, because he made me work for it."
After a caution facilitated a restart with just a handful of laps remaining, Heady tried to make his move. Hirschman pulled out to a lead of nearly a full second a few laps after the restart, but as quickly as his lead grew, then it disappeared. Suddenly, with three laps to go, Heady was all over the back of Hirschman's No. 60.
Unfortunately, the two leaders caught lapped traffic at a spot that prevented Heady from being able to make a true move for the lead.
However, even though he finished second, Heady was more than satisfied with his day.
"I definitely think we had a good shot if lapped traffic didn't get in the way at the end," Heady said. "I wasn't able to really run my line the way I wanted to and he was able to just take exactly where I needed to go. If we had clean track there I think it would have been a little bit different."
For Hirschman, this win is his fifth win of the year and it's only early March.
"It's been a lot of hard work so far and to keep this going, that's what it's going to take," Hirschman said. "I'm feeling it right now. We've worked hard to get to where we are."
Brandon Ward completed the podium behind Hirschman and Heady. Burt Myers and Jonathan Brown rounded out the top five.