2022 NASCAR WSoA Night #1 at New Smyrna Speedway
10 Takeaways From New Smyrna Speedway's World Series Of Asphalt
10 Takeaways From New Smyrna Speedway's World Series Of Asphalt
We take a look back at the 10 Takeaways from the 2022 World Series of Asphalt at Florida's New Smyrna Speedway.
Feb 23, 2022
by Rob Blount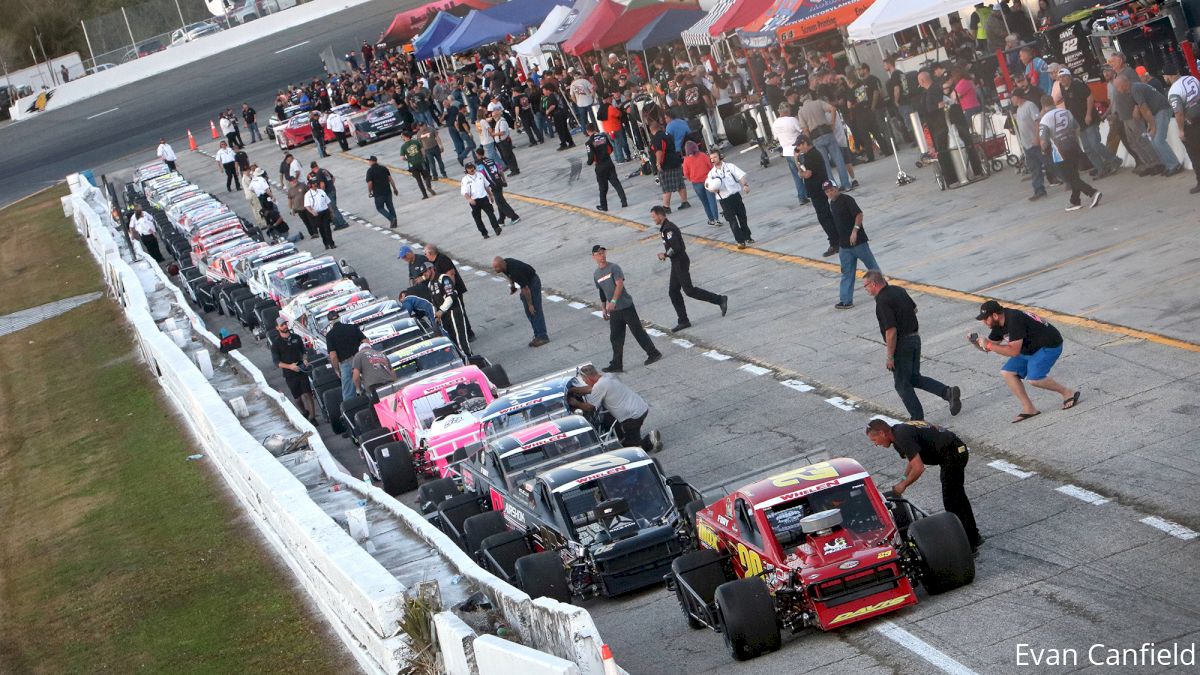 The World Series of Asphalt at New Smyrna Speedway may be in the books, but we don't want it to be over just yet. Even though we should be looking forward, this year's World Series was so much fun that we wanted to take one more look back. Now, we present to you our 10 Takeaways from the 2022 World Series of Asphalt.
1. Modified Racing Is Alive And Well
It wasn't that long ago that the Tour-type Modified division at New Smyrna was on its last legs. If 15 cars made the trip, that was a good number. Slowly but surely, that began to change. Fifteen cars became 20 cars. Twenty cars became 25 cars. Then this year happened. The pre-entry list had a massive 50-plus entries on it. Granted, not all of them showed, but there was still more than 40 cars on one night. Suddenly, we were living the "good old days" that you'd hear about.
And it wasn't just the number of cars, either. The quality of cars was high as well. Ron Silk and his new legendary crew chief Phil Moran were there all week. Jimmy Blewett ran the whole week and was the dictionary definition of consistency. "Big Money" Matt Hirschman won four times, once again reminding everyone why he has that nickname. Patrick Emerling, Teddy Hodgdon, Ronnie Williams and Craig Lutz all ran well throughout much of the week as well.
If you are a life-long Modified fan, seeing what we saw this last week had to warm your heart.
2. A Successful NASCAR Whelen Modified Tour Debut
Honestly, calling the debut at New Smyrna Speedway for the NASCAR Whelen Modified Tour a success is selling the event short. It was a home run for New Smyrna Speedway, NASCAR, the competitors, and the fans.
Much like how it became normal to see a small field of Modifieds not too long ago at New Smyrna, it also became normal to see a lot of empty aluminum in the grandstands there. But when the Whelen Modified Tour finally made their long awaited points-paying debut two Saturdays ago, it did so before a sold-out New Smyrna Speedway. Track officials actually had to start turning fans away a few hours before green flag because they had run out of room to let people safely view the race.
And that sell-out crowd was treated to a great race that saw multiple leaders, plenty of pit strategy and passing throughout the field.
NASCAR and New Smyrna Speedway officials have already announced that the NASCAR Whelen Modified Tour will return in 2023, an announcement that was met with a loud cheer.
3. Young Guns Show Super Supremacy
The average age of the Super Late Model race winners during the World Series was 25.5 years old. And that's even with Brad May's age of 44 being included. Without May included, the average age would have been just 21.8 years old.
Sammy Smith, who won one race and the division championship, is just 17 years old, as is Jesse Love. Derek Griffith is 25, Stephen Nasse is 26 and William Byron, who won both 100-lap events, is just 24 years old. May is the only winner from the week older than 30 years old.
If the World Series is any indication, there's a youth movement happening in Super Late Model racing. Yes, there's been young kids racing Super Late Models while trying to climb to the highest levels of Stock Car racing for a while (Byron, of course, is already full-time in the NASCAR Cup Series), but now they're doing a lot of winning.
And they didn't beat a bunch of nobodies each night. Bubba Pollard went winless during the week. Think about that. Bubba Pollard, who will go down as one of the best Super Late Model drivers ever, scored no wins, while two 17-year-olds both notched victories.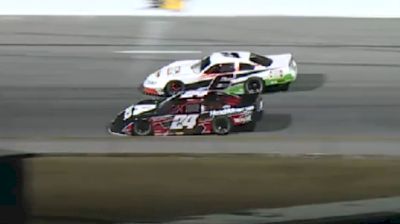 Highlights: 2022 Orange Blossom 100 from New Smyrna Speedway.
4. Sammy Smith Shows Competitive Drive
He may be just 17 years old, but Sammy Smith is showing that his competitive fire burns white hot. By all indications, Smith had a terrific World Series. He won the ARCA Menards Series East race, he won a Super Late Model race, and he won the Super Late Model division championship. All good things, right?
Not according to Smith himself. He was not in a celebratory mood on Saturday night after he clinched the championship with a third-place finish in the Orange Blossom 100. He was visibly not happy. When he was asked if he was happy by FloRacing's Brandon Paul, he replied, "Probably looking back at it I will be, but not at the moment."
There's one driver who sounds a lot like that, and that driver is two-time NASCAR Cup Series champion, Kyle Busch. Yes, a lot of things still have to happen for Smith to put together a similar career, but that fire is definitely there, and that's a start.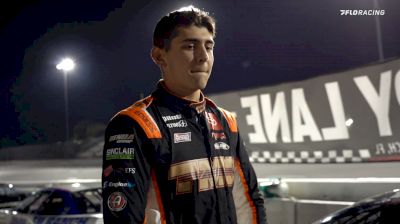 Interview: Sammy Smith Wins SLM Title But Leaves Wanting More
5. Blewett Proves He Can Still Get The Job Done
If Jimmy Blewett had any doubters entering the World Series, they were probably few and far between, but he definitely silenced them.
Blewett didn't score a race win, but he pulled out the Tour-type Modified division championship with a run of four runner-up finishes and a third-place result as well. He's won the division title before, but that first one came 14 years ago.
"I never doubted myself for one minute. I just needed to put myself in the right position with the right people."
Now that he's teamed up with Tommy Baldwin Jr., it appears Blewett has definitely found the right people.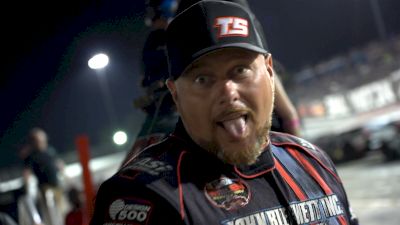 Interview: Jimmy Blewett Captures Second Tour-type Modified Title at New Smyrna.
6. New Smyrna Is Still Matt Hirschman's Playground
If you're racing a Modified at New Smyrna Speedway, you know the path to victory lane goes through Matt Hirschman, and he proved that once again.
When you're including the NASCAR Whelen Modified Tour race, six Modified races were run and Hirschman won four of them, including the NWMT race, the John Blewett III Memorial and the Richie Evans Memorial.
"We've actually done this before, we won Wednesday, Thursday and Friday one year before, but this year having the (NASCAR Whelen Modified) Tour race win too, it's just amazing," Hirschman said. "I love coming here, I love Speedweeks, I love this race track and I hope to keep doing this for years to come. I couldn't ask for more. Just a week of more memories made here in New Smyrna Beach, Florida. I love it."
Hirschman also became the winningest driver in the Richie Evans Memorial with six victories in the race now. That broke a tie with the late Ted Christopher, something that meant a considerable amount to Hirschman.
"It's big because when I first started coming here, I was on the track wondering how does he do that, and now there's probably people wondering the same about me. Teddy was so good at this race track. So to have more of these wins than anyone, at least for the time being, it's pretty cool."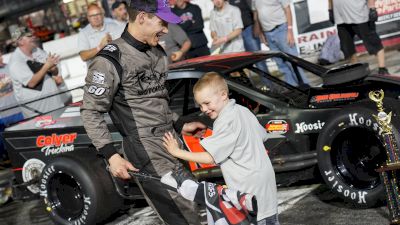 Interview: Matt Hirschman Wins Record Sixth Richie Evans Memorial At New Smyrna.
7. Hinde's Wild Week
Michael Hinde was the dominant force in the extremely entertaining Pro Late Model division. He won three times and looked to be a lock for the championship, but then he was caught up in a crash in the penultimate race of the week.
His team thrashed throughout the night to get their Super Late Model converted into a Pro Late Model for the final 100-lap race of the week. The backup car was not as strong as the primary, but a fourth-place run in the finale was enough to score him the championship.
"This is amazing. Going into this race we were 10 points behind. We definitely didn't have the car to beat tonight, but we made the right decisions and got it done."
Incredibly, Hinde said that there was a debate as to whether it was even worth converting the Super into a Pro and racing the final day. In the end, they decided "let's go get it done," and that's what they were able to do.
It's a rather impressive case of mental fortitude. Hinde took the full blame for the crash that put him in this position. It would be easy and understandable if that crash, plus the work it would take converting the car would have hurt his confidence. Instead, he was able to rally and get the championship win.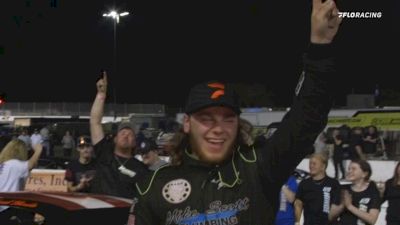 Interview: Hinde's Crazy Week Ends With A Championship At New Smyrna.
8. William Byron Back In a Super
William Byron is just 24 years old and already in his fifth full season in the NASCAR Cup Series. Before he got to NASCAR's highest levels, he was becoming a force in a Super Late Model. He won the pole for the 2016 Snowball Derby, he was the driver in Fury Race Car's first Super Late Model victory as a company, beating Chase Elliott in a 2015 race at Hickory Motor Speedway (NC).
But before he truly became that force, Byron was moved out of Super Late Model racing and into the NASCAR Camping World Truck Series, then the NASCAR Xfinity Series, and then quickly into the Cup Series.
If Byron never ran another Super race, nobody would have been surprised. But there he was at New Smyrna Speedway three times during the World Series. Three races; two wins. That's not bad at all.
Byron said his foray back into Super Late Model racing isn't over now that New Smyrna is over. He said he has quite a few more races planned throughout the rest of this year when his Cup schedule allows.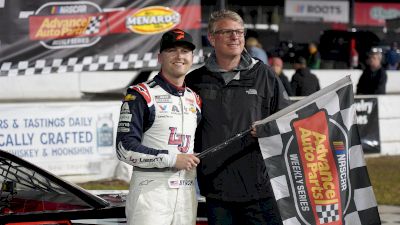 Interview: Cup Star William Byron Wins Second SLM Race Of The Week.
9. Bonsignore's Title Defense Off To Rough Start
Justin Bonsignore is seeking his third straight NASCAR Whelen Modified Tour championship, and fourth overall this year. But his title defense is off to a bad start after just one race. Bonsignore finished 31st after completing just 32 laps due to an overheating issue.
Yes, it's obviously still very early in the season with just one of the scheduled 16 races having already been completed. But a deep hole is still a deep hole. It changes how you can approach the rest of the season to an extent. Bonsignore hopes to win every race, but when you're in the thick of a title battle you may be more inclined to finish third instead of potentially getting crashed battling for second. Instead, when you're trying to climb out of a hole you have to get the most points you can possibly get.
Right now you can realistically say the gap from Bonsignore to the points leader is 29 points. It's listed as a 35-point deficit, but Matt Hirschman is not running the whole season, while Eric Goodale, who is second in points, will be running the full year. 29 points may not be a gigantic hole right now, but if Bonsignore has another freak mechanical issue at Richmond Raceway on April 1st, that hole will become very deep very fast.
10. A Successful Debut on FloRacing
This year was the first time the World Series of Asphalt had been streamed on FloRacing, and so far the feedback we've received has been great. All week long competitors kept telling us how excited they were to have their events be included in the FloRacing subscription, and we had countless fans approach us to say they enjoyed everything from the extra content to the live broadcasts as well.
While we thank all of you who took the time to tell us that, our work is far from finished. Our goal is to exceed your expectations all season long. We hope that everything you saw at New Smyrna Speedway will be a solid foundation for us to grow upon throughout the rest of the year. We've got a lot of cool things coming, and we're glad you're coming along for the ride.