2022 ARCA Menards Series at Phoenix Raceway
Corey Heim Goes Back-To-Back At Daytona In ARCA Menards Season-Opener
Corey Heim Goes Back-To-Back At Daytona In ARCA Menards Season-Opener
Corey Heim dominated Saturday's ARCA Menards Series season-opening Lucas Oil 200 at the Daytona International Speedway to win for the second year in a row.
Feb 19, 2022
by Rob Blount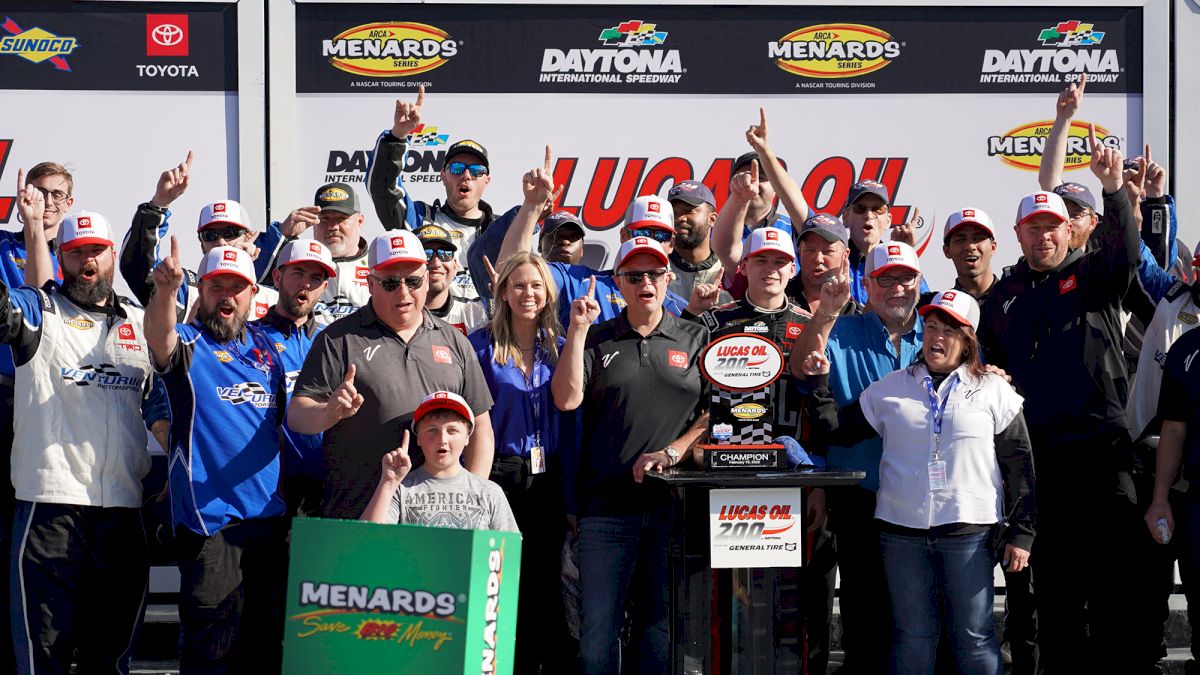 If it wasn't warm in the car, Corey Heim probably wouldn't have even broken a sweat in Saturday's Lucas Oil 200. He dominated the season-opener for the ARCA Menard's Series at Daytona International Speedway, taking the victory for the second year in a row.
The 19-year-old Marietta, Georgia native had his No. 20 Venturini Motorsports machine out front for most of the afternoon's 80 laps. The only time he didn't was after an early pit stop, although, with help from teammate Parker Chase, Heim was able to quickly get back to the lead.
"I think with the Venturini car behind me, that helped a lot," said Heim in victory lane. "You can't win without it, and Venturini has won the last five races here because of how organized they are. They bring four really good cars to the race track."
Heim had to deal with a one-lap shootout to secure the victory, but with the speed he had throughout the race, he said he was more concerned earlier in the day about fuel mileage than the restart.
"We had a little bit of a fuel scare there for a little bit just the green flag run going long," Heim said. "But when the caution came out, I felt pretty good about. It feels great. To be back here in similar circumstances really feels good."
Chase took home the runner-up position behind Heim, followed by Daniel Dye, Sean Corr, and Gus Dean. Andy Jankowiak finished in sixth after being collected in an incident mid-race. Mason Diaz finished seventh, Dave Mader finished eighth, Toni Breidinger ninth, and Ryan Huff completed the top 10.
The ARCA Menards Series is back in action on Friday, March 11th at the one-mile Phoenix Raceway in Avondale, Arizona. That event can be seen live on FloRacing.