2022 NASCAR Whelen Modified Tour at New Smyrna Speedway
Jimmy Blewett Heads To New Smyrna Speedway Seeking More Trophies
Jimmy Blewett Heads To New Smyrna Speedway Seeking More Trophies
From track championships to wins on the NASCAR Whelen Modified Tour, New Jersey's Jimmy Blewett has checked a lot of boxes throughout his career.
Feb 10, 2022
by Rob Blount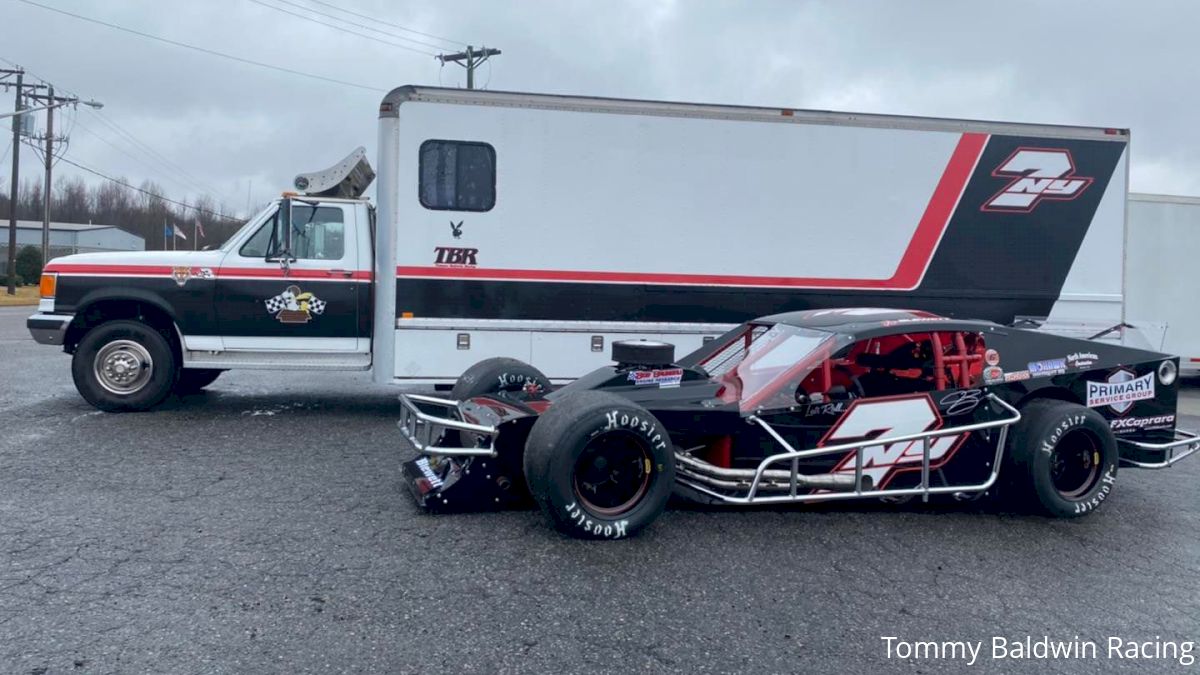 From track championships to wins on the NASCAR Whelen Modified Tour, New Jersey's Jimmy Blewett has checked a lot of boxes throughout his career. But on Saturday night there's a new box on his list that he's hoping to check off, and that's winning the inaugural NWMT race at Florida's New Smyrna Speedway. There can only be one inaugural race winner, and Blewett is hoping that it's him.
"That's what it makes it more special," Blewett said. "For me, I'm later in my career. I've won everything that I've ever wanted to win as far as races. But when this came up and they said they were going to run a race here, it was one that I was like, 'Wow, this is one I've got to be at.' And I want to win it, just like everybody else."
Modifieds have a storied history at New Smyrna Speedway. So does Blewett and his family. The annual Wednesday night race during New Smyrna's World Series of Asphalt is named in memory of Blewett's late brother, John Blewett III. He's won a lot of races at the half-mile oval that sits in the shadows of the legendary Daytona International Speedway, but to win the first NASCAR Whelen Modified Tour race there would hold a lot of meaning.
"It's going to be special, said Blewett. "I've always wondered like, 'Hey, how come we don't open our series down there like the other NASCAR series do at Daytona? Everybody is down here.' And now we're doing it. To see the car counts that they're even going to have in comparison to the weekly car counts when we race down there, it's just nice to see."
Blewett is one of 30-plus drivers entered in Saturday's season-opening New Smyrna Visitors Bureau 200. He's also one of 50-plus drivers entered to compete across five nights of racing in New Smyrna's World Series beginning next Monday night.
He'll compete in the Tour event driving a second car for Joe Bertuccio with Stephen Kopcik as crew chief. He'll then drive for Tommy Baldwin Jr. in the legendary No. 7NY throughout the five nights of the World Series of Asphalt.
Blewett said that racing against more than 50 other cars throughout the World Series is a challenge that he relishes.
"Every day I tease my friends. We have a little group chat together. Every time someone else signs up I say, 'Hey there's another guy going down there. That's 51. That's 50 people that are going to lose the race.' For me, going down there, if I win, I beat everybody and that's how it is to me. It's the best of the best and if you go down there and you've beat them, that's something to be spoken for."
As a 41-year-old Modified veteran, Blewett has seen the health of the Modified division go through peaks and valleys. Just a few years ago less than 15 cars showed up for the World Series and it seemed that the division was on life support. Blewett said he's thrilled at how large the field is expected to be and he actually credits and unlikely source for part of the turnaround.
"I'll go to that point in saying that I think the lockdown really made people want to do things more and made people appreciate things more," Blewett explained. "I think for all of us, we kind of took for granted how easy it was to do everything in everyday life. Then we got locked down for that period of time and we weren't able to go race. We weren't able to go places. Now that we're opened back up, you just see people wanting to do it more and more because you don't know how long you'll be able to do it for. It's just awesome to see it. I grew up around Modified racing. I never had any intentions of doing other than winning Modified races and racing Modifieds. That was just my whole goal in life was Modifieds. To see it start to pick back up, we had a few bad years where we weren't seeing car counts, but to see that car count is awesome."
Race fans can watch Jimmy Blewett compete in Saturday's NASCAR Whelen Modified Tour New Smyrna Visitors Bureau 200 from New Smyrna Speedway live on FloRacing at 7:30 p.m. ET.