2022 NASCAR Whelen Modified Tour at New Smyrna Speedway
Matt Hirschman Seeking Hat Trick At New Smyrna World Series
Matt Hirschman Seeking Hat Trick At New Smyrna World Series
Matt Hirschman is seeking a hat trick of his own next week during NASCAR's World Series of Asphalt Stock Car Racing at New Smyrna Speedway.
Feb 8, 2022
by Rob Blount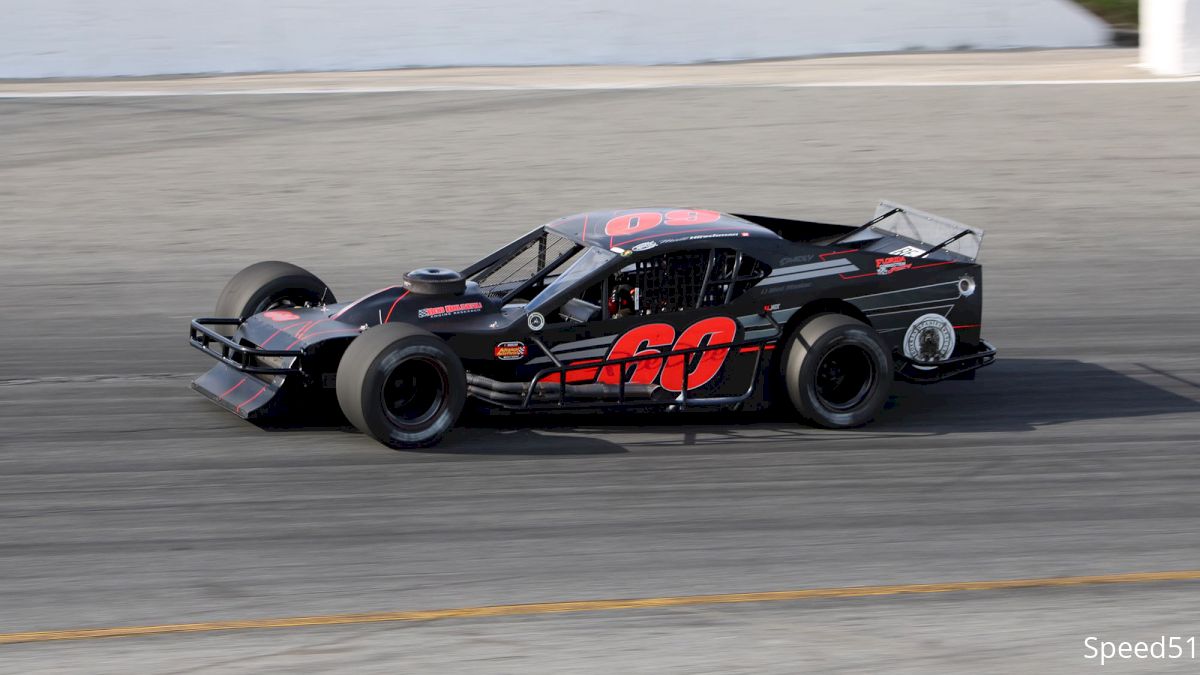 Hat tricks are typically reserved for hockey or soccer, but Matt Hirschman is seeking a hat trick of his own next week at NASCAR's World Series of Asphalt Stock Car Racing at Florida's New Smyrna Speedway in the Tour-type Modified division.
Yes, Hirschman already has three division championships, but this year he's going for his third straight division title and fourth in the last five years. Hirschman has 10 victories at New Smyrna dating back to 2009, with seven of those wins coming since 2018.
When someone has accomplished everything they've set out to achieve, one has to wonder what keeps bringing them back.
"What brought me back, and this being now our sixth consecutive trip, is the PeeDee Motorsports team," said Hirschman. "When that was formed in 2016, being based out of South Carolina, we've always tried to do some southern stuff in addition to my full slate of northern races. Coming down here in February has been a part of that every year. This is our sixth trip, from 2017 to 2022. It's a huge effort to do it. A lot of work, a lot of prep. A lot of work while you're here and even when you return. But it's something that has been one of the more enjoyable things that we've done in our time together as a team."
Since the Northampton, Pennsylvania driver made his return to New Smyrna in 2017, the week's format has been the same. The Modifieds run their first race on Monday and end their week the following Friday with the running of the Richie Evans Memorial 100. But this time around, there's a new wrinkle to the format with the highly anticipated addition of the season-opener for the NASCAR Whelen Modified Tour this Saturday night.
Hirschman explained that the biggest challenge this new addition poses is personnel related.
"What is probably the biggest challenge is our crew is made up of people spread out all over the south and the northeast," Hirschman explained. "It's a challenge any time we race, but this is probably the biggest thing we do the entire year. And adding the Whelen Tour race, now we're bringing in even more people. We typically run the World Series with about five or six crew guys to run the week. Now we're looking at we need 10-plus to cover all of the positions that are needed with live pit stops and things like that. This is even a bigger logistical challenge than what we've done the previous five years."
But even though that part of things is difficult logistically, he said that he can't wait for race day on Saturday for the New Smyrna Visitors Bureau 200.
"It's going to be a big deal and I would expect a packed house as far as the turnout just because of the anticipation," he said. "I think this has been talked about happening for quite some time. I think it's going to be a big deal and I think it's going to gain a ton of attention across the country, really."
Another thing that has Hirschman excited is the expected car counts for the rest of the week. It wasn't that long ago that fewer than 15 Tour-type Modifieds made the trip south to New Smyrna, but this year the entry list has exceeded 50 cars.
"This is huge. It wasn't that long ago that the Tour-type Modifieds being part of the World Series was probably on life-support. It was in the danger-zone with the car counts," said Hirschman. "So this is great to see, and I like to see the division rewarded for the support, because we're probably going to double the car count of any other class quite possibly."
With a big car count, Hirschman expects some big moments for the Modifieds at New Smyrna, and as a result, some large crowds as well.
"I can say with confidence I believe we're the best show in town," Hirschman said. "It just seems like it's a perfect match, our cars for this race track. I really look forward to Wednesday and Friday nights, the two big races and longer races, the John Blewett III Memorial on Wednesday night at 76 laps and the Richie Evans Memorial on Friday. The Evans race is the biggest of the week and coming at the end it's a culmination of a week's-plus worth of work.
"But I will say I think the Wednesday night race has been the best race in recent years. Just a couple of years ago I had the photo-finish with Anthony Nocella. You watch the last few laps of that race, and that's not just one of the best races of the year. I think that's one of the best races like all-time best races in the World Series and in short track racing in general."
Much like that night, Hirschman has been involved in many of the big moments at New Smyrna. A third-straight championship with the Tour-type Modifieds would be another one of those big moments to add to the extensive resumé. His quest for that third World Series of Asphalt championship in a row kicks off on Monday, February 14.
But first up is the season-opener for the NASCAR Whelen Modified Tour on Saturday, February 12th. Race fans can watch that race, as well as the entire World Series of Asphalt at New Smyrna Speedway on FloRacing.