2022 NASCAR Whelen Modified Tour at Riverhead Raceway
What's Changing For The NASCAR Whelen Modified Tour In 2022?
What's Changing For The NASCAR Whelen Modified Tour In 2022?
The NASCAR Whelen Modified Tour kicks off its 38th season this Saturday at Florida's New Smyrna Speedway live on FloRacing.
Feb 7, 2022
by Rob Blount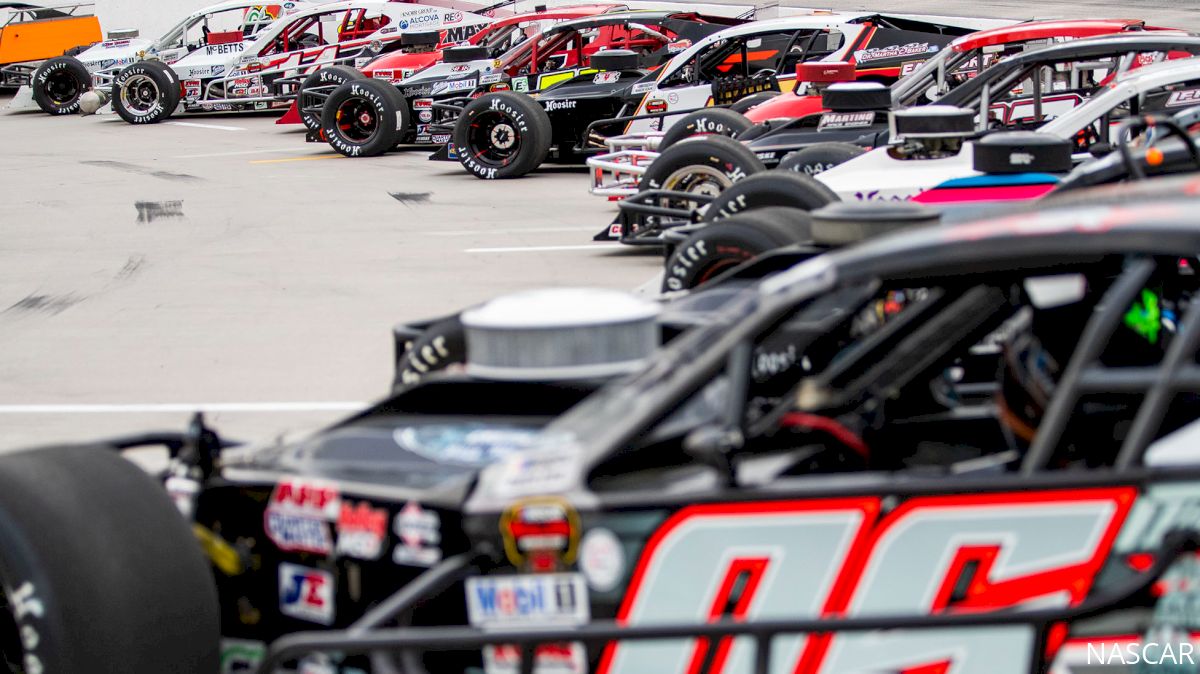 The NASCAR Whelen Modified Tour kicks off its 38th season this Saturday at Florida's New Smyrna Speedway with the running of the New Smyrna Visitors Bureau 200 live on FloRacing. A new season usually means changes, and this year there's been plenty of change ahead of the upcoming campaign. But never fear, race fans. You've come to the right place to get caught up.
New Streaming Partner
The first big change was mentioned above, and that is all NASCAR Whelen Modified Tour events will be streamed live on FloRacing. For the last couple of seasons, these races were streamed on NBC's TrackPass and before that on FansChoice.TV. However, on December 2, NASCAR and FloSports announced a new multi-year partnership that will see the NASCAR Whelen Modified Tour, the ARCA Mendard's Series, NASCAR Pinty's Series and NASCAR Advance Auto Parts Weekly Series events and tracks all broadcast live on FloRacing.com. More than 280 races are expected to be streamed live as part of the new agreement.
Big Money
Okay, we know that in Modifieds circles "Big Money" is usually referring to Matt Hirschman, but we're talking about the payout for each of the 16 races on the calendar this year. In 2021, the winner of each race took home at least $10,000, and that number will rise in 2022.
As part of the previously mentioned new streaming contract with FloRacing, there will be a new awards bonus for finishing positions 1-20. The race winner will take home a $1,500 bonus from FloRacing, while second place will receive $1,000. The third-place finisher will receive $900, fourth place will receive $800, $700 for fifth place, and $600 for sixth. Positions seven through 10 will take home $500. Positions 11 through 15 will take home $300 and $200 will go to finishers in positions 16 through 20.
Familiar Voices in New Roles
NASCAR announced recently that the Modified Tour will have full-time announcers. Those announcers are none other than the legendary Ben Dodge and Joe Coss, two names of which Modified fans and racing fans from New England are already very familiar.
Dodge has long been the voice of Connecticut's Stafford Motor Speedway, as well as the voice of the Modifieds at New Smyrna Speedway's World Series of Asphalt every February.
Coss' voice has been heard reverberating from the speakers at tracks such as New Hampshire Motor Speedway and Daytona International Speedway.
Now, fans at each race track the NASCAR Whelen Modified Tour visits will hear their voices, as well as the fans watching from home live on FloRacing.
New Home for Silk and Moran
Ron Silk and Phil Moran have been around the NASCAR Whelen Modified Tour for quite some time and have each reached the pinnacle of success with the Tour. Silk won the championship as a driver in 2011 and Moran won the championship multiple times as Doug Coby's crew chief.
Now, the two are paired together with a team new to the series. Tyler Haydt and Joe Yannone are the owners of the new Haydt Yannone Racing team for which Silk and Moran will race the whole season together.
Coby Steps Back
Speaking of Coby, fans of the Modified Tour won't be seeing as much of the six-time champion as we're all used to.
Coby recently announced that his team currently has just four Modified Tour events on their calendar. The first of those events will be the race on July 16 at New Hampshire Motor Speedway. He also will be at Thompson Speedway on August 17 and October 8, and he'll also be competing in the season finale for the Modified Tour at Virginia's Martinsville Speedway on October 27.
The 2022 season will be the third campaign for Coby's new Doug Coby Racing team. Coby will have John McKenna as his crew chief, someone he's already very familiar with. Coby and McKenna won the NASCAR Whelen Modified Tour championship together in 2012, the first of Coby's six titles.
The Tracks
The 16-race schedule has plenty of tracks that have been on the schedule before, but also plenty of new and different events.
It starts off with a 200-lap race at New Smyrna Speedway this Saturday, February 12. The Tour-type Modifieds are not strangers to the half-mile oval that sits about 10 miles south of Daytona International Speedway, but this week marks the first time that the track will host a NASCAR Whelen Modified Tour event.
New Hampshire's Lee USA Speedway will see a visit from the Tour in May. While the track has hosted the Tour before, it hasn't since Ed Flemke Jr. won way back in 1998.
Another New Hampshire track will also be returning to the calendar after a lengthy time away. That track is the 1/3-mile Claremont Speedway in Claremont, New Hampshire. Claremont has hosted the Modified Tour twice in its history, once in 1985 which was won by Richie Evans, and again in 2007, which was won by James Civali.
Connecticut's Thompson Speedway Motorsports Park will host two races in August and October. Thompson was absent from the 2021 calendar.
Perhaps one of the biggest changes to the calendar is the lack of a single event at Stafford Motor Speedway. 2022 marks the first time since 1988 that Stafford will not host the NASCAR Whelen Modified Tour.