2022 NASCAR Whelen Modified Tour at New Smyrna Speedway
Pit Box: NASCAR Whelen Modified Tour Season Begins at New Smyrna Speedway
Pit Box: NASCAR Whelen Modified Tour Season Begins at New Smyrna Speedway
The NASCAR Whelen Modified Tour heads to New Smyrna Speedway for the first time on Saturday, February 12th.
Feb 7, 2022
by NASCAR Roots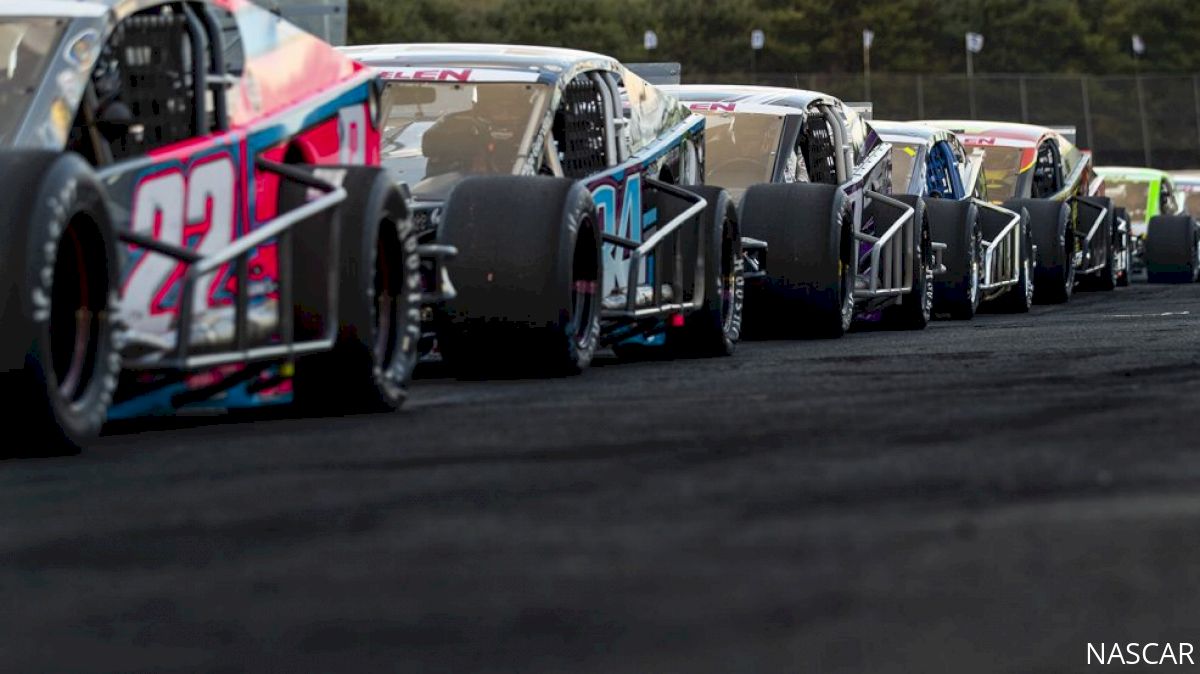 A new season is here for the NASCAR Whelen Modified Tour. What better way to start the year than with a new venue?
For the first time in tour history, modifieds will hit Florida's New Smyrna Speedway for an official race during the track's World Series of Stock Car Asphalt with its season-opening event on Saturday, Feb. 12, the New Smyrna Visitors Bureau 200.
Don't mistake this as the first time tour-type mods have circled the eastern Florida short track, though. These vehicles have been racing around the high-banked, 0.48-mile bullring during its World Series since 1976, with its feature event being the Richie Evans Memorial 100 in honor of the late nine-time champion of the tour.
Three-time tour champion Justin Bonsignore, winner of each of the last two series titles, highlights a stacked entry list along with a multitude of talented competitors ready to fight for the first checkered flag of 2022.
What to watch for:
New Smyrna is ready to host a 200-lap contest around its high-banked, 0.48-mile oval that is sure to feature close-quarters racing and plenty of nerf-bar contact. The facility's website boasts a telling quote from Evans, the NASCAR Hall of Famer: "If you can win at New Smyrna Speedway, you can win anywhere in the United States."
Three-time World Series winner Matt Hirschman, who has won three of the last four WSOA modified titles, returns to the tour in the No. 60 entry in the 2022 season-opener. Meanwhile, fellow three-time WSOA champ Ryan Preece moves back to car owner Jan Boehler and the blue No. 3 modified, a ride in which Preece won three races from 2008-09.
Ron Silk, a two-time winner on the tour in 2021 and 2014 WSOA victor, shifts from the No. 85 car into the No. 16 Haydt-Yannone Racing machine for the 2022 campaign, headed by co-owners Tyler Haydt and Joe Yannone. Another former WSOA mod winner, 2008 victor Jimmy Blewitt will be back at New Smryna in the No. 21 car.
Bonsignore returns in the familiar No. 51 car for the 2022 campaign chasing his third straight tour title and fourth overall. His main rival for the 2021 championship, Patrick Emerling, returns in the No. 07 car to hunt down a tour victory at New Smyrna.
Additionally, Tommy Catalano is back on the circuit in a full-time effort with his family's storied No. 54 car out of northern New York. Craig Lutz heads to Florida to compete in the No. 82 machine this season.
The complete entry list for the New Smyrna Visitors Bureau 200 will be released in the coming days.