2021 Peach State Classic at Senoia Raceway
Peach State Classic Entry List Revealed
Peach State Classic Entry List Revealed
Tyler Erb, Chris Madden, Jimmy Owens and Mike Marlar will be among the drivers attempting to win the inaugural Peach State Classic at Senoia Raceway.
Nov 10, 2021
by Brandon Paul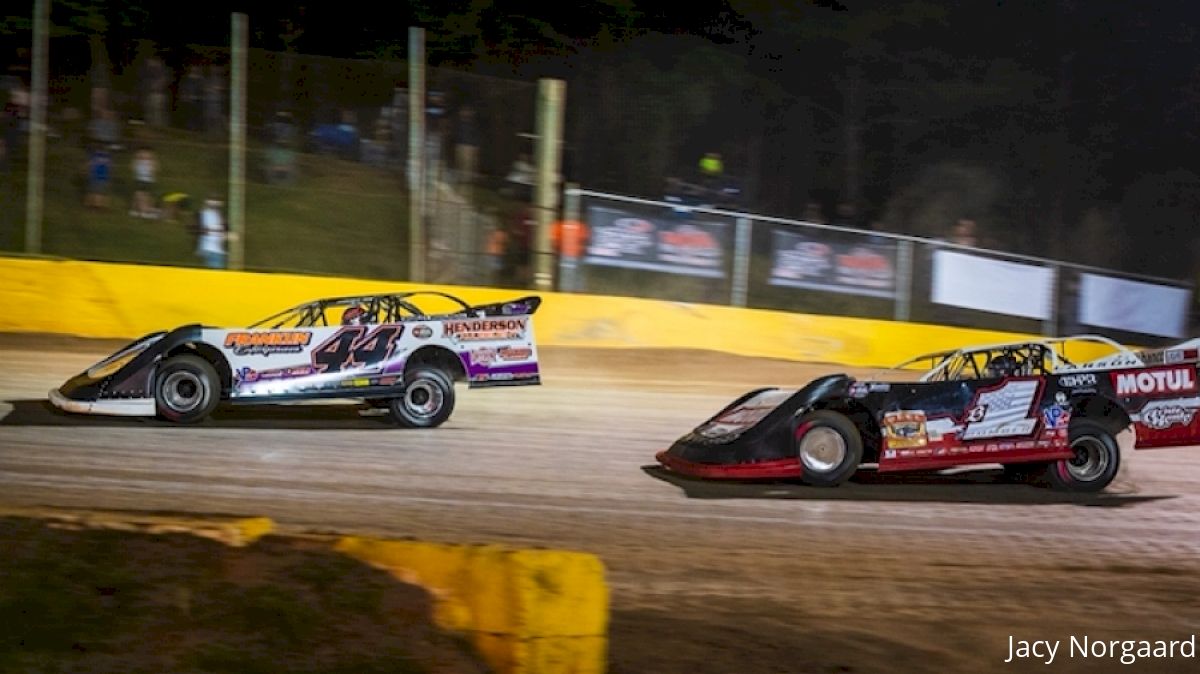 Senoia Raceway is preparing to host the largest event in track history this weekend with the inaugural Peach State Classic. After sprinkling out entries on social media over the last week, event officials released the current entry list on Wednesday.
The Peach State Classic is a crown jewel Dirt Late Model event that will pay $52,052 to the winner of Saturday's main event.
Currently, 41 drivers from 15 states and one Canadian province are entered for the Peach State Classic weekend.
Home state driver Ashton Winger enters the race as the hottest driver at Senoia Raceway, having won all five races he's competed in at the track this year. Winger will be joined be a mix of national and regional stars looking to collect a rich end of season victory.
Tyler Erb will be among the national stars chasing competing in the event, as "Terbo" will be searching for his richest victory of the 2021 campaign. He'll be joined by the likes of 2020 Lucas Oil Late Model Dirt Series champion Jimmy Owens, 2019 North-South 100 winner Chris Madden, 2021 Knoxville Late Model Nationals winner Mike Marlar and 2021 Silver Dollar Nationals winner Kyle Bronson.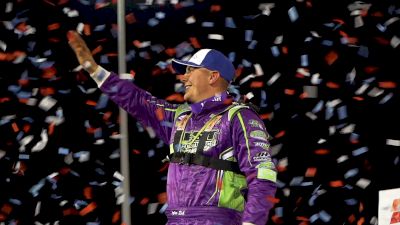 VIDEO: Tyler Erb doesn't believe you should bet against him at the Peach State Classic.
Devin Moran, who scored a Castrol FloRacing Night in America victory earlier this year among his 14 wins, will make his first trip to Senoia since the 2018 season.
"The Georgia Bulldog" Shane Clanton will compete in the Peach State Classic, as he hopes to defend his home turf and keep the $52,052 check in the Peach State.
World of Outlaws Late Model Series regular Ricky Weiss, recent Fall Classic winner Dennis Erb Jr., Pennsylvania standout Max Blair and Tennesse fan favorite turned World 100 broadcast analyst Randy Weaver have also filed entries.
Regional stars competing in the race include national touring series winner Ross Bailes, 2021 ULTIMATE Super Late Model Series champion Cla Knight, 2017 ULTIMATE champion Tyler Millwood, five-time Talladega Ice Bowl winner Michael Page and "Hunt the Front" YouTube star Joseph Joiner.
The full entry list for the inaugural Peach State Classic at Senoia Raceway can be found at the bottom of this story.
Action begins at Senoia Raceway Thursday night with local racing action, as well as hot laps for Super Late Models. A $10,000-to-win preliminary feature will be contested Friday to set the stage for Saturday's $50,052-to-win main event.
All three days of racing at Senoia Raceway will be streamed live exclusively on FloRacing. If you're not a subscriber, you can become one today by clicking here.
Peach State Classic Entry List
(As of November 10 at 3:15 p.m. ET)
| | | | |
| --- | --- | --- | --- |
| # | First | Last | Hometown |
| 1 | Tyler | Erb | New Waverly, TX |
| F1 | Payton | Freeman | Commerce, GA |
| B1 | Brent | Larson | Lake Elmo, MN |
| 3 | Oliver | Gentry | Newnan, GA |
| 6 | Blake | Spencer | St. Augustine, FL |
| 7 | Ricky | Weiss | Headlingly, MB |
| 9 | Jason | Croft | Woodstock, GA |
| G9 | Eric | Granger | Dallas, GA |
| 9 | Devin | Moran | Dresden, OH |
| 10 | Joseph | Joiner | Milton, FL |
| 11 | Spencer | Hughes | Causeyville, MO |
| 14 | Will | Herrington | Hawkinsville, GA |
| 16 | Austin | Horton | Whitesburg, GA |
| 16 | Sam | Seawright | Fort Payne, AL |
| 17 | Zack | Dohm | Cross Lanes, WV |
| 18 | Matt | Dooley | Fayetteville, GA |
| 19r | Ryan | Gustin | Marshalltown, IA |
| 20 | Jimmy | Owens | Newport, TN |
| 22 | Will | Roland | Jasper, GA |
| 25 | Shane | Clanton | Zebulon, GA |
| 26jr | Jimmy | Sharpe Jr. | Lyons, GA |
| 27 | Glenn | Morris | Fayetteville, GA |
| 28 | Dennis | Erb Jr. | Carpentersville, IL |
| 31 | Tyler | Millwood | Kingston, GA |
| 40b | Kyle | Bronson | Brandon, FL |
| 42 | Cla | Knight | North Augusta, SC |
| 44 | Colten | Burdette | Parkersburg, WV |
| 44d | Dalton | Cook | Smith's Station, AL |
| 44 | Chris | Madden | Gaffney, SC |
| 54 | David | Breazeale | Four Corners, MS |
| 56 | Tony | Jackson Jr. | Lebanon, MO |
| 58 | Mark | Whitener | MIddleburg, FL |
| 66 | Dylan | Knowles | Lanett, AL |
| 79 | Ross | Bailes | Clover, SC |
| 81 | Michael | Page | Villa Rica, GA |
| 89 | Ashton | Winger | Hampton, GA |
| 97 | Cade | Dillard | Many, LA |
| 111 | Max | Blair | Titusville, PA |
| 116 | Randy | Weaver | Crossville, TN |
| 121 | Pearson Lee | Williams | Dublin, GA |
| 157 | Mike | Marlar | Winfield, TN |