10 Drivers Who Could Win The Milk Bowl
10 Drivers Who Could Win The Milk Bowl
We've put together a list of 10 drivers who we believe could kiss the cow after winning the 59th Vermont Milk Bowl at Thunder Road.
Sep 29, 2021
by Brandon Paul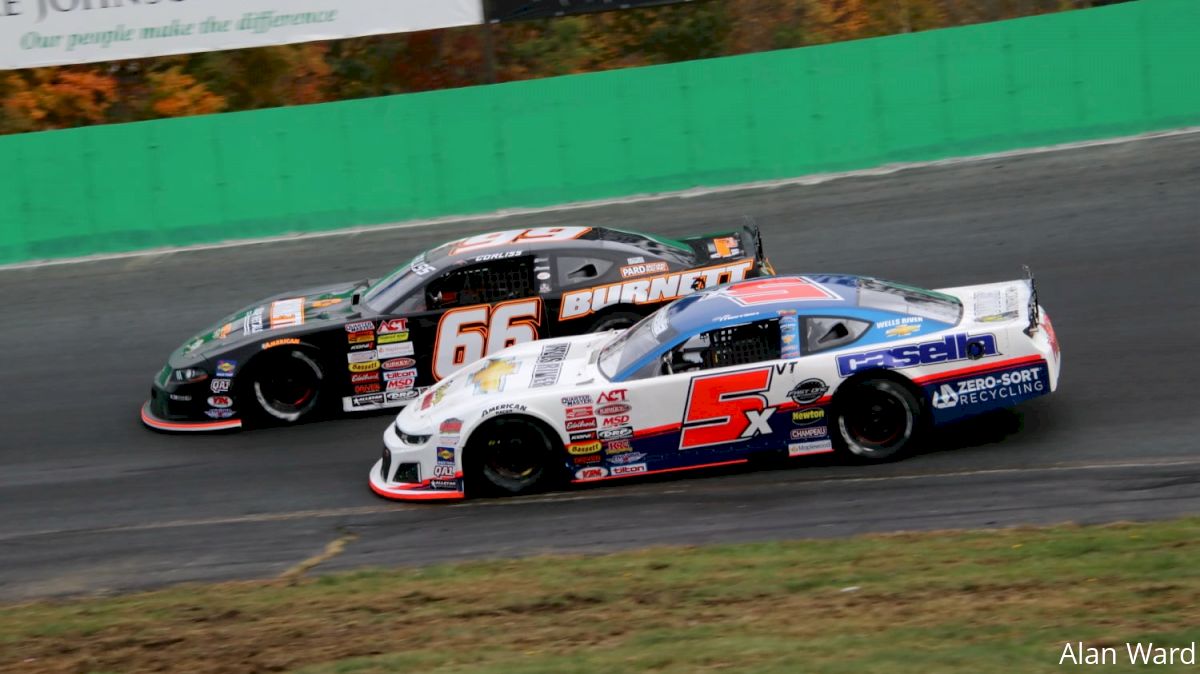 The Vermont Milk Bowl has been referred to as the "Toughest Short Track Race in America." Ask the drivers who have competed in the prestigious race at Thunder Road Speedbowl and they will tell you that it's one of the most difficult races to win. It's nearly as difficult to handicap the race and establish a list of favorites, but we've done it anyways.
We've taken a list of confirmed entries for the race and come up with a list of 10 drivers who we believe could be kissing the cow when all is said and done on Sunday evening.
1) Jason Corliss - There's really no debating this one. Corliss has been the driver to beat in recent years at Thunder Road. He's won three of the last four Milk Bowls and three consecutive "King of the Road" track championships. A win on Sunday would be his fourth Milk Bowl victory, putting him at the top of the all-time wins list with legendary driver Robbie Crouch.
2) Brooks Clark - If it wasn't for Corliss' dominance in recent years, Clark would be at the top of this list entering the 59th Vermont Milk Bowl. He doesn't race full-time at Thunder Road like Corliss, but he's been very competitive in his limited starts this year. Clark's achievements at Thunder Road in 2021 include wins in the ACT Community Bank 150 and ACT Labor Day Classic, as well as a third-place finish in the Vermont Governor's Cup.
3) Jimmy Hebert - It's shocking that Hebert has yet to breakthrough for his first major Late Model victory at Thunder Road. The defending American-Canadian Tour champion is always a contender and always brings a fast car to the race track. He's coming off a second-place finish in the Labor Day Classic, and he'll look to improve on that with the biggest win of his career at the Milk Bowl.
4) Trampas Demers - When you look back at results from big shows at Thunder Road over the past five seasons, Demers has been one of the most consistent drivers during that period. Although he didn't win a race this year, he used a string of consistent finishes to finish fourth in the championship standings. He also has finishes of third, second, seventh, and second in his last four Milk Bowl attempts.
5) Bobby Therrien - He's the only driver not named Jason Corliss to win a Milk Bowl since 2017. Therrien won the 2019 Milk Bowl after coming up just short of the victory in 2018. In addition to his win, he has five top-10 finishes in seven career Milk Bowl starts.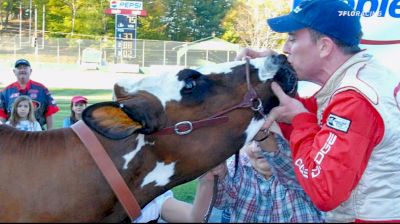 We spoke to drivers who have kissed the cow, as well as drivers who are racing for their first kiss.
6) Joey Polewarczyk, Jr. - After a year hiatus from the event, "Joey Pole" returns to the Milk Bowl looking for his second win in the prestigious race. Pole won the race 11 years ago in 2010 and has recorded three top-five finishes in seven attempts since his victory. He doesn't race an ACT Late Model as often as he once did, but he's a threat to win whenever he straps in.
7) Christopher Pelkey - Pelkey has enjoyed a career-best season at Thunder Road, with three wins to his credit and a runner-up finish to Jason Corliss in the "King of the Road" standings. He has four career Milk Bowl starts, with his best finish of sixth coming during last year's race.
8) Derrick O'Donnell - The three-time track champion made his return behind the wheel last season after a multi-year break. O'Donnell displayed plenty of speed earlier this month when he led 174 laps of the Labor Day Classic 200 before finishing fourth. After a pair of runner-up finishes in 2014 and 2015, he's looking to do one spot better this Sunday.
9) Kyle Pembroke - Pembroke is one of only three drivers to win more than one weekly Late Model race at Thunder Road in 2021. In addition to his two victories, Pembroke finished the season with 10 top-10 finishes in 13 starts. He'll look to join second cousin Dave Pembroke as the second member of the Pembroke family to kiss the cow.
10) Marcel Gravel - In 2017, Gravel set the track record in qualifying and led the field to the green flag for the Milk Bowl. In five career starts, he has recorded three top-10 finishes in the race. This season, Gravel earned six top-five finishes in weekly action at Thunder Road. He also finished third in the ACT Community Bank 150 earlier this year. With a new car underneath him, he'll be looking for his strongest Milk Bowl effort yet.
Will one of these drivers kiss the cow on Sunday or will it be someone else? Subscribe to FloRacing and watch live to find out.