2021 MARS Racing Series at Spoon River
Bobby Pierce Drives Mystery Machine To MARS Victory
Bobby Pierce Drives Mystery Machine To MARS Victory
Bobby Pierce won the MARS Racing Series season finale at Spoon River Speedway, while Brian Shirley claimed his second straight championship.
Sep 27, 2021
by FloRacing Staff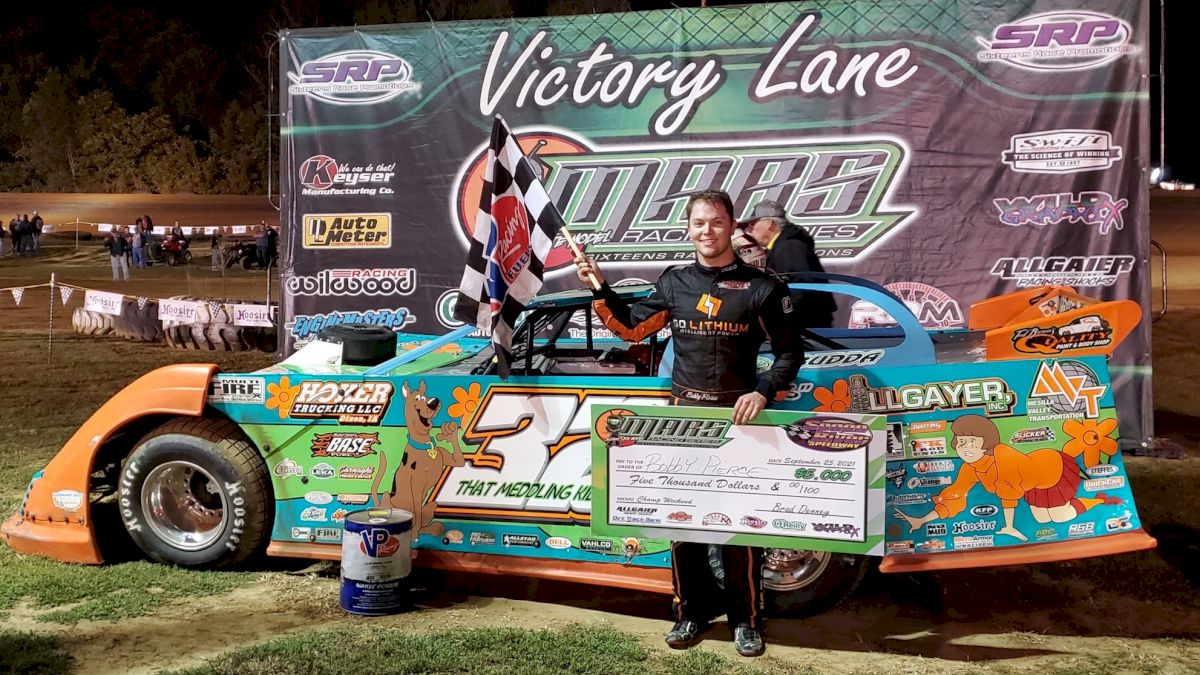 BANNER, IL – The MARS Racing Series closed out the 2021 race season on Saturday night with the $5,000-to-win Championship Weekend event at Spoon River Speedway. Twenty cars filled the Spoon River pit area for the night's racing action.
In Allstar Performance Qualifying, it was Bobby Pierce who bested the field with a lap of 13.856 seconds. Jason Feger and Brian Shirley were second and third quick.
In Arizona Sport Shirts Heat Race #1 Bobby Pierce took advantage of the pole starting spot to pick up the win. Garrett Alberson and Bob Gardner finished second and third.
Heat Race #2, brought to you by Dirt Track Bank, was won by Ryan Unzicker. He took the lead early and held off Jason Feger for the victory. Logan Nickerson finished in the third spot.
In the third and final heat race of the night presented by O'Reilly Auto Parts, it was all Brian Shirley, who won by nearly 2.5 seconds over Hall of Famer Kevin Weaver. Ashland, IL driver Kolby Vandenbegh rounded out the top three.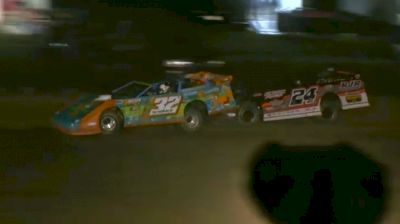 Watch highlights from the MARS Racing Series season finale at Spoon River.
The 40-lap, $5,000-to-win feature event started off with Ryan Unzicker grabbing the early lead. Ryan Unzicker would hold off challenges from Bobby Pierce early on as the race began to approach halfway. Just past the halfway point Pierce was able to get around Unzicker. Pierce would survive a couple of late race restarts to hold on for the win.
After sliding back a couple of spots, Ryan Unzicker rebounded for the runner up finish. Back-to-back series champion Brian Shirley rounded out the podium. The hard charger of the race was Mike Chasteen Jr who started 20th and came home ninth.
The MARS Racing Series has now wrapped up the 2021 race season. All information on the 2022 season will be shared as it becomes available.
Stay informed on all the news, events and schedule for the MARS Racing Series at www.marsracingseries.com.
RACE RESULTS
Feature Finish: 1. Bobby Pierce 2. Ryan Unzicker 3. Brian Shirley 4. Garrett Alberson 5. Kolby Vandenbergh 6. Taylor Scheffler 7. Mike Mataragas 8. Jason Feger 9. Mike Chasteen Jr 10. Jason Wagner 11. Logan Nickerson 12. Bob Gardner 13. Kevin Weaver 14. Mike Spatola 15. Jeff Riddell 16. Jeff Curl 17. Paul Parker 18. Russ Adams 19. Jordan Bauer 20. Jeff Leka