2021 Castrol FloRacing Night in America at Atomic Speedway
Tim McCreadie, Davenport, Overton Expected For Castrol FloRacing At Atomic
Tim McCreadie, Davenport, Overton Expected For Castrol FloRacing At Atomic
Tim McCreadie, Jonathan Davenport, Brandon Overton & more are expected entrants for Thursday's $22,000-to-win Castrol FloRacing Night in America at Atomic.
Apr 22, 2021
by Tim Truex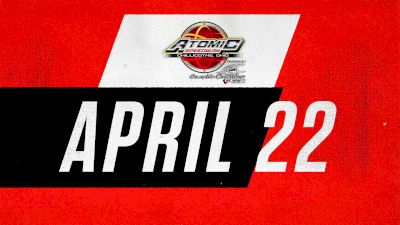 Atomic Speedway hosts Thursday's $22,000-to-win Castrol FloRacing Night in America 'Fireball 50'. The second race for the upstart series will be the highest paying event of the tour. Georgia's Jonathan Davenport won the tour's first-ever race, picking up a $10,000 win at Tyler County Speedway on April 15.
Watch Castrol® FloRacing Night In America At Atomic LIVE on FloRacing
Davenport is slated to return along with Lucas Oil Late Model points leader Tim McCreadie, Brandon Overton, Tyler Erb, Hudson O'Neal, Devin Moran, and more!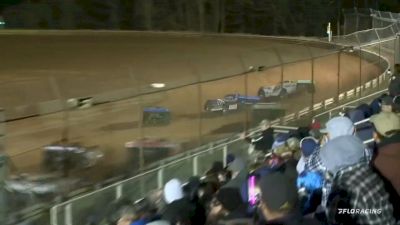 Highlights from the first round of Castrol® FloRacing Night In America at Tyler County.
The first-year 10 race series offers a points fund totaling $62,500. FloRacing will be live from the studio for a pre-show with Michael Rigsby and Derek Kessinger along with special guests at 6:00pm ET. Hot laps will follow at 6:30 p.m ET.
Expected entries
Jonathan Davenport
Brandon Overton
Tim McCreadie
Hudson O'Neal
Jimmy Owens
Devin Moran
Tanner English
Tyler Erb
Mike Marlar
Ryan King
Jacob Hawkins
Bobby Pierce
Earl Pearson Jr.
Rod Conley
Boom Briggs
Mason Zeigler
Freddie Carpenter
Tyler Carpenter
Josh Rice
Jared Hawkins
Devin Gilpin
Colton Flinner
Clint Keenan
Andy Bond
Kirk Phillips
Adam Lawson
Austyn Mills
Shannon Thornsberry
Todd Brennan
Travis Carr
Pancho Lawler
Chad Finley
Kevin Wagner
Tyler Milwood
Dave Hornikel Jr.
& More!