2021 Castrol FloRacing Night in America at Atomic Speedway
Castrol® FloRacing Night in America at Atomic Pushed Back A Day
Castrol® FloRacing Night in America at Atomic Pushed Back A Day
The $22,000-To-Win Castrol® FloRacing Night in America at Atomic is reset for Thursday, April 22
 due to forecasted weather.
Apr 17, 2021
by FloRacing Staff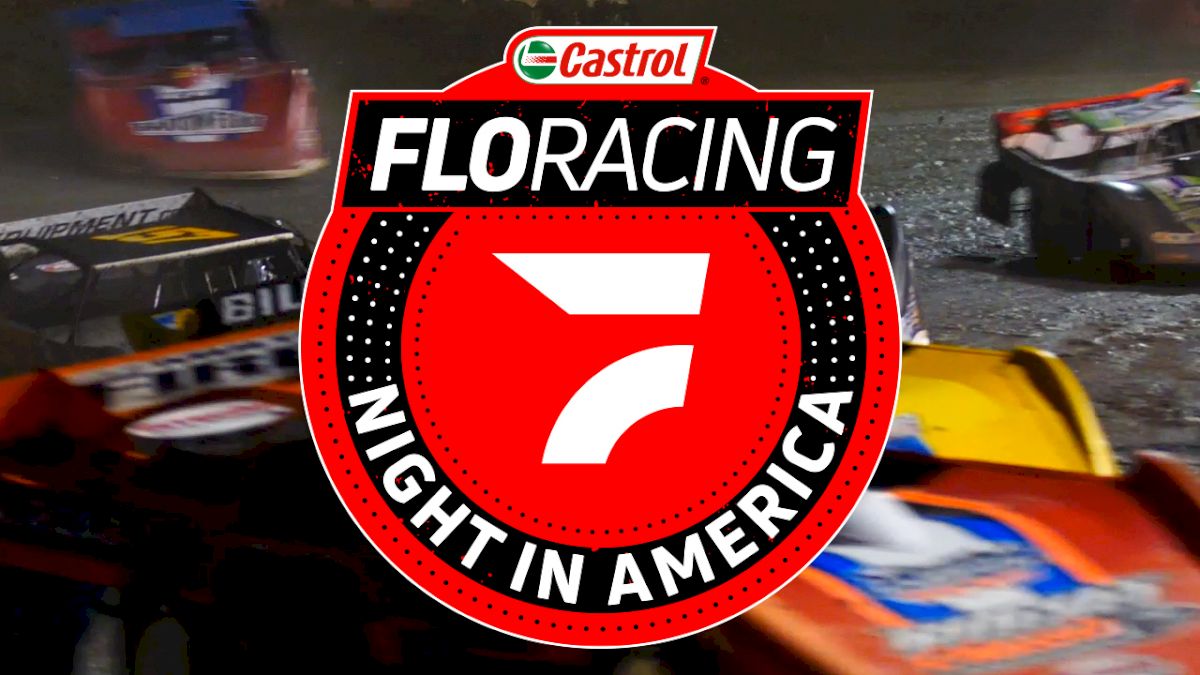 AUSTIN, Texas (April 17, 2021) — The Castrol® FloRacing Night in America event scheduled for Wednesday, April 21 at Ohio's Atomic Speedway has been pushed back a day to Thursday, April 22. Forecasted wet weather, paired with chilly temperatures, prompted track officials to postpone the Fireball 50 presented by Graphic Creations one day.
Watch Castrol® FloRacing Night in America at Atomic Thursday, April 22 on FloRacing!
"We've got a star-studded field of drivers coming for this event, and Thursday's forecast is a much better option for both the drivers and the fans," Atomic Speedway promoter, Brad McCown said. "My phone has been blowing up from both racers and fans, and we are really excited to welcome the FloRacing Castrol series to town."
The program, which marks the second event for the Castrol® FloRacing Night in America series, includes a $22,000-to-win / $1,000-to-start finale, with a total purse exceeding $61,000. The impressive finale payout marks the richest on the tour's inaugural schedule.
The series hosted its inaugural event this past Thursday at Tyler County Speedway with Georgia's Jonathan Davenport snaring the historic win over a hard-charging Tyler Erb and Kyle Larson.
On Thursday, April 22 grandstand admission (ages 11-59) is $30 with senior citizens (ages 60 and over) and veterans $25, while kids (Ages 10-and-under) are free. Pit passes (ages 11-and-up) are $40 with children (ages 6-10) $20 and children (ages 5-and-under) free.
VIP lounge seating is available for $75 per person and includes a pit pass.
The Ohio Valley Legend Car Series will join the night's program as they battle for a $500 top prize.
The pit gate opens at 3:00 p.m. EST with the grandstand gate opening at 4:00 p.m. The driver's meeting is slated for 6:00 p.m. with hot laps at 6:30 p.m. and racing action to follow.
For more information on the facility and the event, please visit www.AtomicSpeedway.net.
The tire rule for the Atomic Speedway event is Hoosier 1300 / American Racer SD-44 allowed on the front tires and left rear, while the right rear tire rule allows a Hoosier 1300, Hoosier 1425, American Racer SD-44 or American Racer MD-48. Any technical questions can be directed to Kelley Carlton at kelcarms@gmail.com.
Castrol® FloRacing Night in America will run from March through October with races at 10 tracks in eight states. Each event will be streamed live and on-demand only on FloRacing and also feature a new live studio show co-hosted by DirtonDirt.com's Michael Rigsby and Derek Kessinger that includes commentary and expert analysis, social media integration via the FloSports app and special guests from the Dirt Late Model world.
In addition to races paying $10,000- to $22,000- to win, the Castrol® FloRacing Night in America also offers a points fund totaling $62,500.
Any questions regarding Castrol® FloRacing Night in America and its events can be directed toward series general manager Ben Shelton at msrmafia@gmail.com or 901-335-3037.
For more information on Castrol® FloRacing Night in America sponsors, visit the company websites at www.castrol.com; www.renegaderacefuel.com; www.keysermanufacturing.com/brand/integra-racing-shocks-springs; www.pitstopusa.com; www.pfcbrakes.com; www.buzzeracing.com; www.arizonasportshirts.com; and www.hoosiertire.com.