The Fastrak Championship Race Is Two Weeks Away
The Fastrak Championship Race Is Two Weeks Away
One weekend and two races will decide the Fastrak championship and it will steam live on FloRacing.
Nov 3, 2017
by Dan Beaver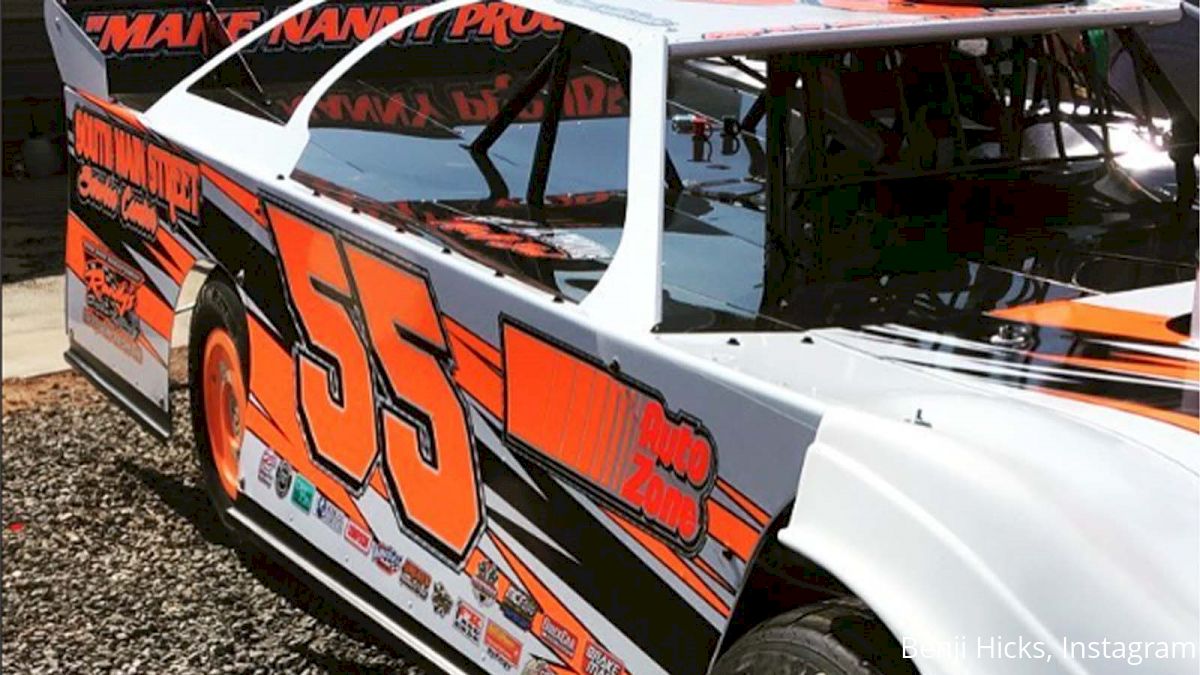 In two weeks, the Fastrak and Ultimate Southeast Late Model series championship weekend at Screven Motor Speedway in Sylvania, GA, will stream LIVE on FloRacing.
Going into the final Fastrak weekend on Nov. 17-18, Benji Hicks leads the points race over Jensen Ford, but there is still time for Ford to catch up in the standings. With two full nights of racing at Screven, Hicks' lead is not substantial enough to give the driver any breathing room, as he sits just 22 points above second place.
Still, this lead has come in a breakout season for the driver, who has won four races and claimed eight top fives, including a stretch of four such finishes leading into Screven.
Defending champion Cla Knight sits just one point below Jensen with 369 points. Knight is also the defending winner for Fastrak at Screven, winning the Rebel Yell on July 22.
The first night of Fastrak competition will attempt something that fans and drivers have not seen before: a format change to include a set of A and B qualifying flights to lock the drivers into their heats. While some are excited about the change, Fastrak CEO and founder Stan Lester has expressed concern about the new approach, and the series has decided to only lock in the format change for night one of the two-day showcase, giving it the option to revert back to the original schedule if racing is not up to par.
"Several of our teams have said they would like to see a new format," Lester said. "We try to listen to our teams, and although I disagree with them on this one, I am willing to try it and see if we are not seeing something they are. As long as it still brings the competitive racing we always see in the FASTRAK late model series events, because our fans are happy as well, then we will consider it for 2018".
The final night of the Ultimate Southeast series will also take place on Nov. 18, when season regulars will fight off locals and invaders for $5,000 and the championship.