By Race Chapman

Perhaps the most interesting thing that we learned by watching the United States Grand Prix at WW Motocross Park in Jacksonville, Florida, last weekend is how little we learned. We didn't learn which rider is dominant. Nor did we learn which country has the fastest riders. In fact, it was a bit of a bizarre event.

The fastest racer in the MX2 class was American RJ Hampshire. He was one of the fastest amateur racers of his generation, battling against top riders like Aaron Plessinger just before turning pro. But Hampshire's career suffered some very poorly timed instances of bad luck and injury in its infancy, which had relegated him to somewhat of an obscure status recently.

But obscurity does have its benefits, not the least of which being that you have very little outside pressure and expectations. Sure, you know you're capabilities, as does your team, but the fans, the press, and your rivals aren't focused on you. That can be a huge relief, and perhaps going from "highly touted rookie" to "fast guy coming off injury" was helpful to Hampshire.

Either way, the Geico Honda rider who typically played second fiddle to Jeremy Martin in the American Nationals swept the USGP in Florida with a first-place finish in both motos. There was no math involved in figuring out the results for the Hudson, FL, native -- the weekend was his.

Second place in the first moto of the MX2 class was also held by an American, but not one with whom American fans might be familiar. Recently selected representative for Team USA Thomas Covington had an excellent showing to start the GP, with a win in qualifying and second place in the first moto. But some mistakes in moto two left him holding the bronze behind Australian Hunter Lawrence.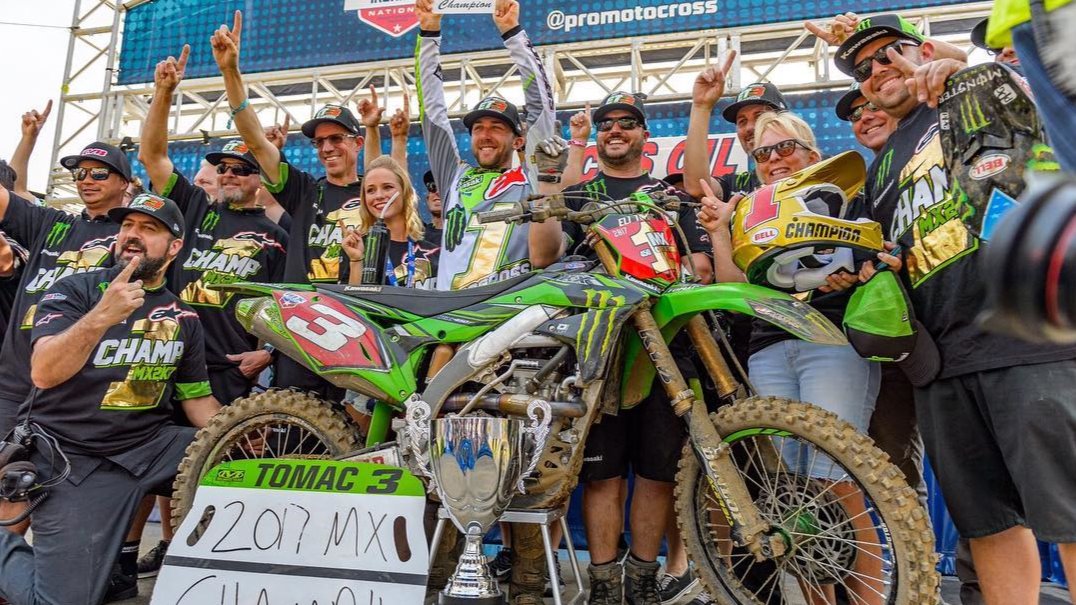 The first moto for 450 rider and recently crowned Lucas Oil Pro Motocross champion Eli Tomac went just as swimmingly. He had a commanding lead of over 15 seconds on Jeffrey Herlings. And, keeping in mind that Herlings had swept the last round of the American series, it seemed that Tomac was out to prove something.

Tomac already won his title, so the race had no pressure. He didn't have to worry about losing points or conserving energy for future races; this was all about pride, confidence, and payback. And then, he lost.

There are all kinds of excuses that people can make for him, and fans of Tomac have already come out in droves to defend their countryman. Perhaps Tomac was just playing it safe or had a poor bike setup or the two-day format hampered his energy.

Or maybe... he just got beat. Anyone who has watched Tomac race knows that he rarely gives up a chance to win. It's a safe bet that if he is the fastest at the race, he will end up in first place.

In the second moto, things didn't start out perfectly for Tomac, but they didn't go terribly either. He didn't repeat the holeshot from his first moto, but he was clinging tight to the rear wheel of his newfound rival, Jeffrey Herlings.

After a few laps, Tony Cairoli, Herlings, and Tomac had all found their way to the front and were tentatively occupying the top three steps of the podium. The only real question was in which order they would finish.

It seemed for a moment that a legendary battle was about to take place between three racers from different parts of the world, all in different stages of their careers.

First there's the Italian Cairoli, leader of the European-born MXGP series, an eight-time world champion and veteran racer. Then there's Herlings of the Netherlands, a rookie to the 450 class but no stranger to the podium or to championships. And finally, Tomac, a man fresh off his first 450 championship and in the prime of his career.

But the battle that had everyone waiting on the edge of their seats just didn't materialize. Tomac simply could not hang with the two Euro racers, for whatever reasons one might ascribe to that.

Herlings was within two seconds of Cairoli for quite a while, but then Herlings slowly began to lose touch with the wily Italian. If he could secure a win over Herlings in this moto, Cairoli would wrap up the championship with two races to go, and his intentions on that were very clear. He was hanging it all out and was pulling away from Herlings in the sand -- something most people would have thought impossible.

Unfortunately for Cairoli, he might have been pushing just a little too hard, because he made a simple mistake and buried his KTM in the dirt. Herlings easily rode by as Cairoli picked up his machine, and that was that. Herlings finished the moto in first, with Cairoli trailing behind in second and Tomac a distant third.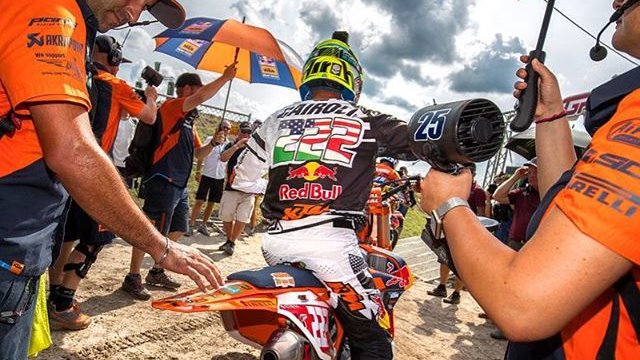 The overall had Herlings in first with a 2-1, Tomac second with a 1-3, and Cairoli third with a 3-2. Not a bad showing for any of the big names but certainly a disappointment for two of them.

So what did we learn at the USGP? If there's anything to takeaway from it, it's that the top racers around the world are pretty much on par with each other. A healthy Tomac, Herlings, Cairoli, Tim Gajser, Marvin Musquin, Blake Baggett, Jason Anderson, or Ken Roczen are all capable of winning.

We also learned that this class of American 250 riders might be almost unstoppable... Hampshire is fast but routinely got beat by guys like Zach Osbourne, Aaron Plessinger, Adam Cianciarulo, Joey Savatgy, Jeremy Martin, and so on.

Maybe we learned to have a little more hope for the Motocross of Nations, because Covington is routinely finishing on the podium and Osbourne is likely faster than any of the other MX2 racers. In any case, it should make for an interesting event.


Weekly Articles from Race Chapman
Seeley Is US's Best Hope In MX Of Nations
The #1 Plates Are Already Stamped For Tomac
Joey Crown Builds Foundation For Improvement
Justin Cooper, Fifth In First Pro Race
Tomac Will Earn Title, But Not Ambassadorship
Keep The Loretta's Competitive
Eli Tomac Extends Lead In Spite Of Challenges
Motocross Is A War Of Attrition
The Beginning of a Beautiful Rivalry
Justin Cooper's Successful Amateur Swan Song