2023 South Carolina 400 at Florence Motor Speedway
Josh Berry Teaming Up With Kevin Harvick, Inc. For Big Late Model Races
Josh Berry Teaming Up With Kevin Harvick, Inc. For Big Late Model Races
Josh Berry will be working with his new crew chief Rodney Childers at Hickory Motor Speedway and Florence Motor Speedway the next two weeks.
Nov 6, 2023
by Rob Blount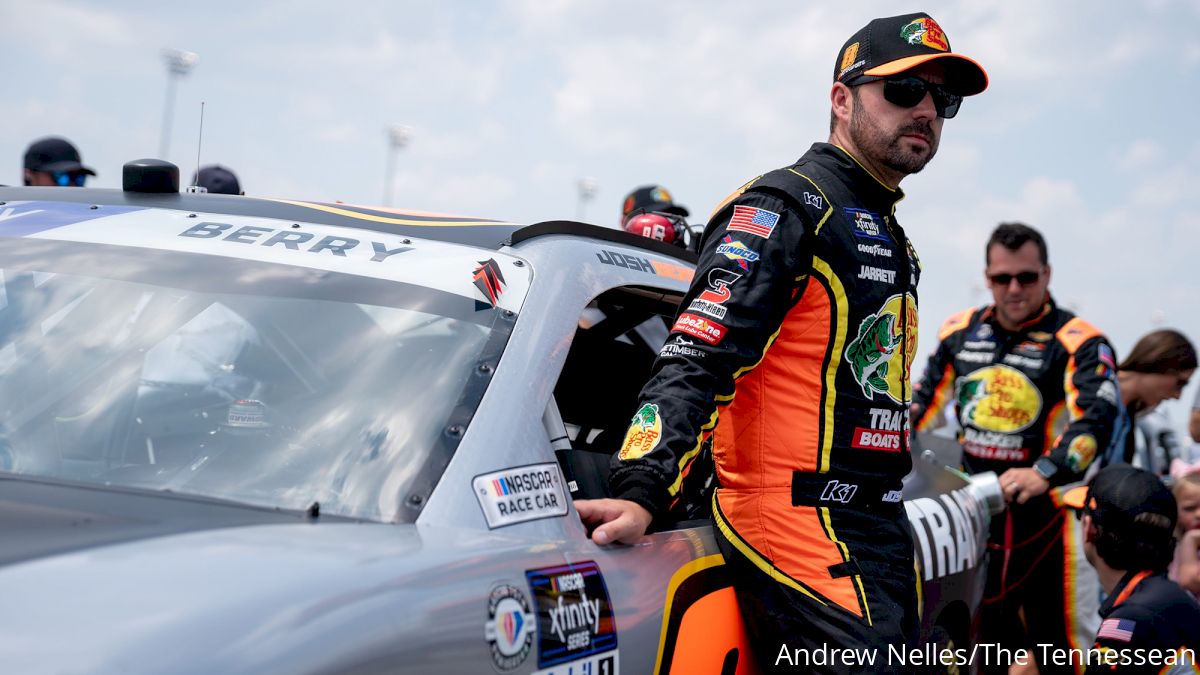 The NASCAR season just came to an end for the three national divisions last weekend at Phoenix Raceway, and with it ends Josh Berry's tenure at JR Motorsports. But that doesn't mean Berry's done racing in 2023 just yet as he'll head to Hickory Motor Speedway this weekend and Florence Motor Speedway the weekend after that with Kevin Harvick Inc. and crew chief Rodney Childers.
Berry will be joining Childers at Stewart-Haas Racing in the NASCAR Cup Series starting next February behind the wheel of the No. 4 made famous by the now-retired Harvick. But these two races, the Fall Brawl at Hickory and the South Carolina 400 at Florence, are providing Berry and Childers two chances to work together before heading to Los Angeles in February for the Busch Light Clash.
"Rodney built this whole program from the start for Kevin to go race Wilkesboro, so just being involved in it is a good way to build our relationship," said Berry on Monday afternoon. "Me and Rodney I feel like have a really good relationship already. Obviously, the communication part of it and being around Rodney and working with Rodney is a good part of it, but it's also fun for all of us. And with the amount of work that he put into this deal from scratch building the first car, I think it's just fun for him to see me drive it too."
The duo will start off their working relationship this Saturday night at Hickory's Fall Brawl, a race that Berry has won four times and Childers won back in 1998. Berry is also a Hickory Motor Speedway track champion as well.
After that they'll turn their attention to the South Carolina 400 at Florence Motor Speedway on November 18 where Berry also has scored multiple victories.
Berry, a former CARS Tour champion, said he's looking forward to getting to both race tracks because running Late Model races is something that he misses quite a bit.
"I'm honestly really looking forward to it," he said. "Even as I Xfinity raced and Cup raced, I'm always going to be a Late Model grassroots racer at heart. It's definitely something I miss. I miss going to these tracks. I miss seeing the people. I miss the events and the races and everything that goes with it. So it's exciting to go do this. I've spent some time working on the car, and it just kind of reminds me of who I was three years ago I guess."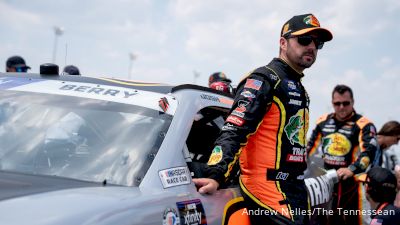 Watch: Josh Berry Shares Thoughts On CARS Tour And State Of LMSC Racing
In his decade-long tenure at JR Motorsports, Berry was extremely hands-on. He helped build the Late Model Stock program into what it is today, which just saw Carson Kvapil win the CARS Tour championship for the second year in a row. At the Cup and Xfinity levels, being hands-on isn't something that Berry gets to do as a driver, no matter how much he wishes he could be.
He can scratch that itch working with Childers and the Kevin Harvick Inc. Late Model program that is still extremely new. He can help build that program into what he helped build JRM if they decide that is the goal.
"I just can't change that part of it. I really miss the hands-on part of it that I had with our program at JR Motorsports and being a part of building the cars and going to the race track," Berry said. "Now with less practice and no testing at the top three levels, it's kind of hard to even scratch that itch that I have for working on race cars. And on top of that, at that level you've got all these amazing engineers and mechanics making all the decisions too. So, I think for me this is just about having fun and going to the race track and seeing people, and I think we'll have a good race car too."
But the biggest change for Berry these next two weeks will be walking into the race track and going to a pit area that doesn't belong to JR Motorsports. He hasn't done that in more than 10 years.
"Yeah, that's definitely going to be a little different," Berry said. "I don't know how exactly that's going to feel or look until I get there and do it."
Berry said he still has an excellent relationship with everyone at JRM, and even thought to call Dale Earnhardt Jr., L.W. Miller, and a few other key JRM members to make sure that him running these Late Model races with KHI wouldn't rub anybody the wrong way.
"I called them to feel them out and make sure they were okay with me doing these races," he explained. "I didn't want to rub anybody the wrong way as I went through this process. And they understood, and understand that I'm moving to Stewart-Haas and understand my side of things and where I'm at with being part of this program and being around Rodney some more to prepare for next year. It's definitely going to be weird and different.
But at the same time, it's fun. It's exciting to be part of something new. They're (KHI) building race cars and building this program and it's fun to be part of something that's starting new."
The Fall Brawl at Hickory Motor Speedway and South Carolina 400 at Florence Motor Speedway will both be streamed live on FloRacing to FloRacing subscribers. Fans can subscribe to FloRacing by clicking here.