2023 USAC BC39 at The Dirt Track at IMS
USAC Reveals Stacked Preliminary Night Fields For BC39
USAC Reveals Stacked Preliminary Night Fields For BC39
USAC officials revealed the preliminary night rosters for the BC39 at The Dirt Track at Indianapolis Motor Speedway on September 27-30.
Sep 21, 2023
by Rob Blount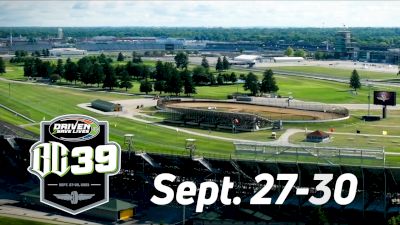 USAC officials have released the rosters for both nights of preliminary action at the fifth running of the Driven2SaveLives BC39 at The Dirt Track at Indianapolis Motor Speedway. There will be 36 cars in action on Thursday night, and 35 cars racing on Friday night next weekend.
Thursday and Friday night will each see a past winner of the event in action as inaugural race winner Brady Bacon will be racing on Friday night, while last year's winner Buddy Kofoid will be racing on Thursday night.
Both prelim night fields are absolutely stacked with talent, but we'll highlight Thursday night's roster first.
We'll start with Kevin Thomas Jr., who led the very first laps in BC39 history in 2018 before eventually finishing third that night. That third-place run is the best finish for Thomas in his three BC39 starts.
Oklahoma's Cannon McIntosh will also be in action on Thursday night. McIntosh finished in second to Kofoid in last year's BC39. McIntosh led 20 of the 39 laps before losing the lead and having to settle for second. Aside from last year's run, McIntosh has struggled in the BC39 historically. McIntosh's other two BC39 finishes are no higher than 18th-place, which came in 2019.
Next, we'll turn our attention to the defending winner of the BC39, Michael "Buddy" Kofoid. Kofoid has made just two starts in the BC39, and he has finished in the top 10 in both starts. Kofoid led seven laps last year en route to the victory over McIntosh.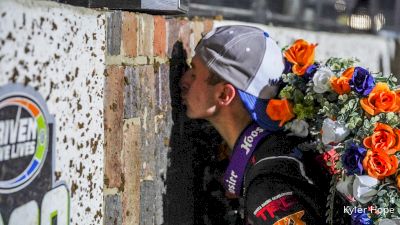 Watch: Kofoid Speechless After Kissing The Bricks At BC39
Other notables racing on Thursday night include Jerry Coons Jr., C.J. Leary, Kaylee Bryson, Taylor Reimer, and "T-Mez" Thomas Meseraull.
Now, we'll look to Friday night, which will see another stacked roster of drivers take to the race track for the second and final prelim night of the weekend.
We'll start with Logan Seavey, the reigning Chili Bowl Midget Nationals champion. Seavey is the current USAC NOS Energy Drink National Midget point leader and is in search of his second series championship. Seavey currently has two wins so far this season and nine top-five finishes in 13 starts. Seavey has been to all four BC39's in the past, but has only qualified for three features. His best finish was a fifth-place run back in 2019. Seavey failed to qualify for last year's feature.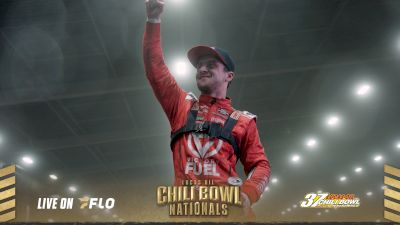 Watch: Seavey Breaks Down His Chili Bowl Victory
Next up is Justin Grant. The two-time USAC National champion has started all four BC39 features to date. Grant has never finished lower than 10th at the BC39, with his best finish of second coming in 2021. Grant finished fourth one year ago.
And then there's Brady Bacon, the inaugural BC39 winner from 2018. Bacon has made just three USAC National Midget starts so far this season, and he is searching for his first win with the series since 2019. But if there was ever a good place for Bacon to go to, it would be here at Indianapolis. Bacon has qualified for all four BC39 features so far, and as we mentioned was the inaugural race winner back in 2018. Since then, Bacon finished 16th in 2019, third in 2021, and eighth one year ago.
Other notable drivers in action on Friday night are Kyle Cummins, Zach Daum, Daison Pursley, Mitchel Moles, Ryan Timms, Emerson Axsom, and Brent Crews.
This year's BC39 will be contested over four nights, beginning on Wednesday, September 27. There will be a practice session that night for all drivers, followed by the 25-lap "Stoops Pursuit" feature race, which will see 25 cars start the always entertaining elimination race. If a driver gets passed on track in any of the five five-lap segments, they will be eliminated from the race.
Prelim night racing will take place on Thursday, September 28, and Friday, September 29. Hot laps will begin at 6 p.m. ET both nights, followed by qualifying, opening ceremonies, heat races, C-Main, semi-feature, and the feature event.
Then on Saturday, September 30, the BC39 finale will be held. Hot laps will begin at 6 p.m. with opening ceremonies to follow at 7 p.m. Racing will begin with the D-mains and will culminate with the 39-lap feature that will see one driver take home the $20,039 prize.
Every night of the Driven2SaveLives BC39 will be streamed live on FloRacing as part of a FloRacing subscription. Fans can subscribe to FloRacing by clicking here.
2023 USAC BC39 Prelim Night Entry Lists
Thursday Field
| | |
| --- | --- |
| Car No. | Driver |
| 08 | Cannon McIntosh |
| 1 | Kevin Thomas Jr. |
| 4 | Chelby Hinton |
| 5J | Josh Hodge |
| 7c | Josh Bilicki |
| 7M | Kyle Jones |
| 7x | Thomas Meseraull |
| 8 | Randi Pankratz |
| 9P | Kevin Cook |
| 10A | Tommy Colburn |
| 14 | C.J. Leary |
| 18N | Weston Gorham |
| 19AZ | Hayden Reinbold |
| 21D | Justin Dickerson |
| 21J | Kameron Key |
| 22 | John Heydenreich |
| 22P | Taylor Courtney |
| 23 | Preston Lattomus |
| 25 | Jacob Denney |
| 25K | Taylor Reimer |
| 27 | Keith Rauch |
| 32 | Gary Taylor |
| 40 | Chase McDermand |
| 40B | Blake Brannon |
| 44 | Adam Andretti |
| 54 | Matt Westfall |
| 58 | Daniel Whitley |
| 67K | Buddy Kofoid |
| 71 | Jade Avedisian |
| 71E | Mariah Ede |
| 71T | Kyler Johnson |
| 81 | Bryant Wiedeman |
| 85 | Jerry Coons Jr. |
| 89 | Kaylee Bryson |
| 99K | Robert Carson |
| 136 | Chris Baue |
Friday Field
| | |
| --- | --- |
| 1D | Landon Brooks |
| 1G | Connor Wolf |
| 1Z | Justin Zimmerman |
| 2 | Justin Grant |
| 3G | Kyle Cummins |
| 5S | Scott Orr |
| 6 | Isaac Chapple |
| 7P | Zach Daum |
| 8X | Jeff Schindler |
| 9 | Wes Pinkerton |
| 10C | Mark McMahill |
| 11 | Clinton Boyles |
| 11L | Aaron Leffel |
| 17B | Austin Barnhill |
| 19 | Daison Pursley |
| 19M | Ethan Mitchell |
| 19T | Mitchel Moles |
| 19X | TBA/Mounce-Stout |
| 21H | Brady Bacon |
| 21K | Karter Sarff |
| 25 | Jake Andreotti |
| 27B | Jake Bubak |
| 36 | Ian Creager |
| 40X | Zach Wigal |
| 41 | Oliver Akard |
| 46 | Kenny Johnson |
| 56 | Mitchell Davis |
| 57 | Logan Seavey |
| 57A | Daniel Robinson |
| 67 | Ryan Timms |
| 68 | Emerson Axsom |
| 86 | Brent Crews |
| 97 | Gavin Miller |
| 99 | Don O'Keefe |
| 118 | Scott Evans |