NASCAR On Dirt
Which NASCAR Drivers Race On Dirt?
Which NASCAR Drivers Race On Dirt?
Plenty of NASCAR drivers race on dirt now, or have raced on dirt throughout their careers.
Sep 20, 2023
by Rob Blount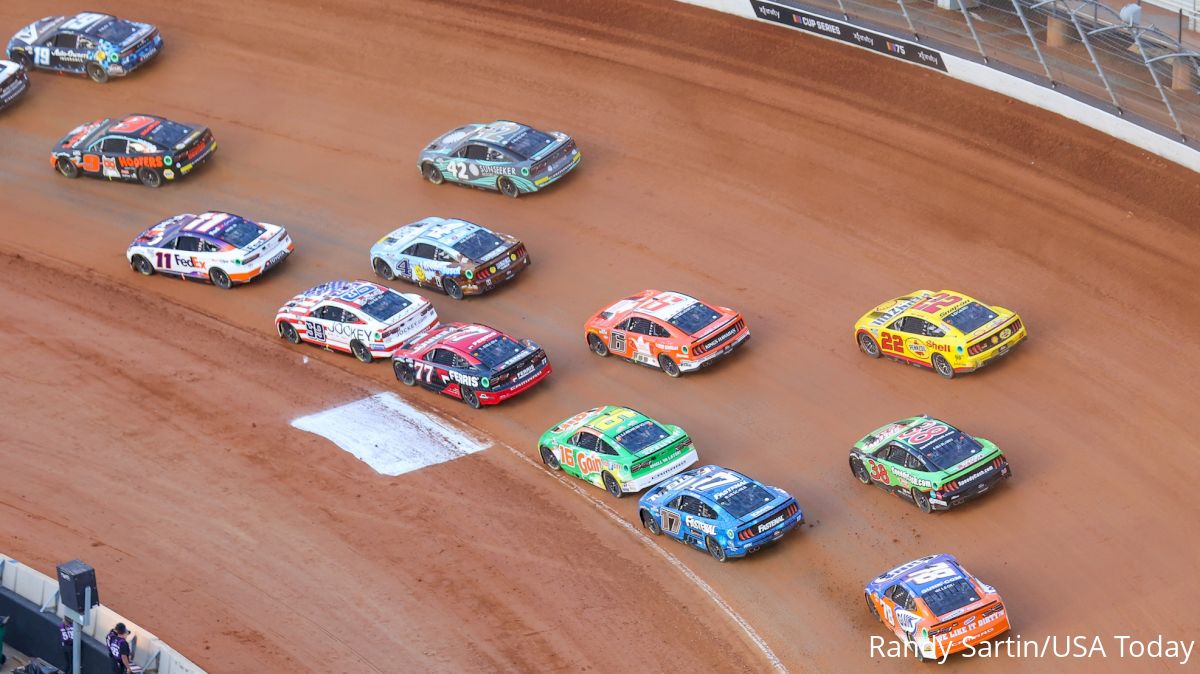 These last few years have seen a lot of crossover between NASCAR and the world of dirt racing, with most of that crossover being led by 2021 NASCAR Cup Series champion Kyle Larson. If you've ever wondered which NASCAR drivers race on dirt, we've got the answers for you.
What Are The Best Dirt Tracks?
Does Tony Stewart Race A Sprint Car?
Kyle Larson
We'll start with the obvious one in Kyle Larson. While many drivers stopped racing on dirt when they got to NASCAR, Larson never did. Larson has consistently been racing Sprint Cars, Outlaw Karts, dirt Late Models, Midgets, really anything he can get his hands on, even while racing in NASCAR.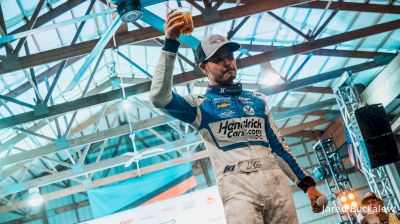 Watch: Kyle Larson Celebrates In Knoxville Nationals Victory Lane
Recently, Larson's dirt career took off, as did his NASCAR career. In the last few years, Larson has won two Knoxville Nationals, the Kings Royal, two Chili Bowls, the Prairie Dirt Classic, and more. He's done all of that while becoming a NASCAR Cup Series champion and a consistent threat for more NASCAR titles too.
Larson is also co-owner and co-founder of the High Limit Sprint Car Series with multi-time World of Outlaws champion, Brad Sweet.
Chase Briscoe
While Briscoe doesn't race nearly as much as Larson does (let's be real, nobody does), Briscoe is on the dirt a fair amount too. Briscoe's family grew up Sprint Car racing in Indiana. Briscoe owns a team, and also races at the Chili Bowl every January. Briscoe even raced a Sprint Car in New England this year and won at the Flat Track at New Hampshire Motor Speedway this July.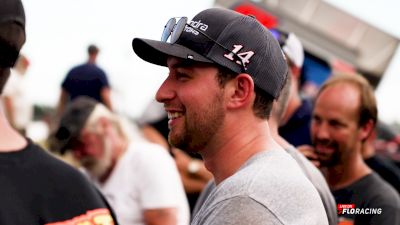 Watch: Chase Briscoe Back In His Sprint Car Happy Place In New Hampshire
Kyle Busch
Kyle Busch is still a newbie on dirt, but he's jumped into the dirt world head-first in recent years. Busch has been racing a lot of winged and non-winged Micro Sprints the last few years. He made headlines at his first Tulsa Shootout, and has even gone to victory lane on a handful of occasions. Busch also made his dirt Late Model debut earlier this year at the Kyle Larson Late Model Shootout at Volunteer Speedway.
Busch's son, Brexton, also races Outlaw Karts and Micro Sprints as well. Busch also won the second Bristol Dirt Race in 2022.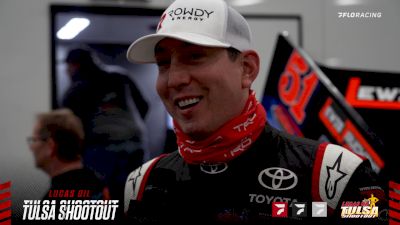 Watch: Kyle Busch Wins His First Dirt Race In His First Start
Ricky Stenhouse Jr.
Stenhouse grew up racing on dirt down in Mississippi and has continued to do so even while at the NASCAR level. Stenhouse is co-owner of the Stenhouse Jr Marshall Racing team, who fields a car in the World of Outlaws for Sheldon Haudenschild. Stenhouse also races when he gets the chance to, mostly in 360 Sprint Cars, and also at the Chili Bowl.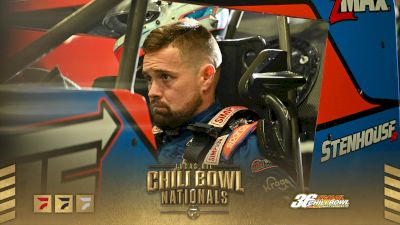 Watch: Stenhouse Nearly Victorious On Friday At 2022 Chili Bowl
Alex Bowman
Alex Bowman grew up mostly racing Midgets, but on pavement before transitioning to the dirt and then back to pavement when he made it to NASCAR. Bowman, much like Stenhouse and Briscoe, owns a team that competes with the High Limit Sprint Car Series and at the Chili Bowl.
Bowman has not raced on dirt since getting injured in a crash in a Sprint Car earlier this year.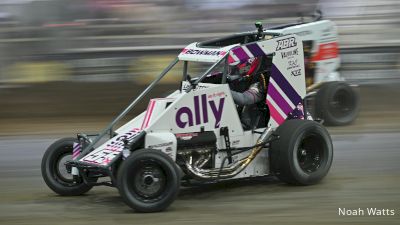 Watch: Alex Bowman Discusses The Future Of His Dirt Racing Team
Joey Logano
Believe it or not, two-time Cup Series champion Joey Logano occasionally hits the dirt too. Logano has made starts in a Modified over the last few years. Logano used it as a training tool for the three races the Cup Series ran on dirt at Bristol Motor Speedway. It paid off because Logano won the first Bristol Dirt Race back in 2021.
Ross Chastain
Ross Chastain is even more of a dirt newbie than Kyle Busch. Chastain has made a handful of starts in dirt Late Models and Big Block Modifieds this year with the Lucas Oil Late Model Dirt Series and the Short Track Super Series.
Chastain made his first laps in a dirt Late Model in a late-night test session at Cherokee Speedway in South Carolina and we at FloRacing tagged along to take it all in with him.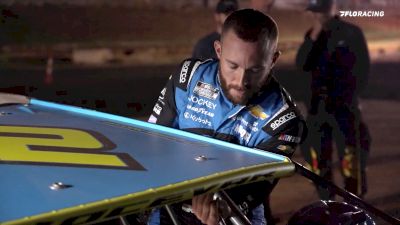 Watch: Ross Chastain Turns First Laps In A Dirt Late Model At Cherokee
Christopher Bell
Christopher Bell, much like Larson, Briscoe, and Stenhouse, grew up racing on the dirt in Micro Sprints and eventually Midgets and full-sized Sprint Cars. Bell won the Chili Bowl three years in a row and is also a World of Outlaws winner as a driver and as a car owner.
However, outside of the Cup Series race on dirt at Bristol where Bell took the win earlier this year, Bell has not done any dirt racing recently as he has focused on Cup Series driving duties.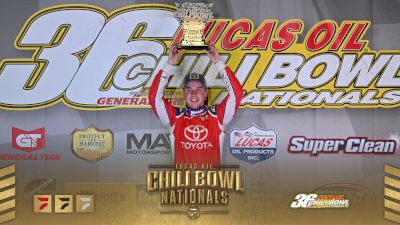 Watch: Bell Wins Seventh Straight Chili Bowl Prelim
Chase Elliott
This one may come as a surprise, but the 2020 NASCAR Cup Series champion has raced on the dirt quite a bit over the last few years. Elliott has run some outdoors Midget races, and even raced at the Chili Bowl a couple of years ago.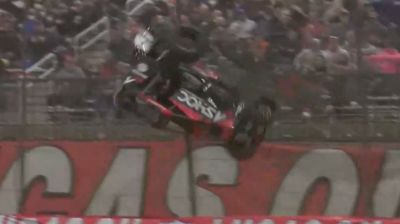 Watch: Chase Elliott Launches Into The Fence At The Chili Bowl
The Dillon Brothers
Austin and Ty Dillon both grew up racing UMP Modifieds. Austin Dillon has scored wins at the DIRTcar Nationals at Volusia Speedway Park as well. Neither one of them has been racing on dirt much at all aside from the Cup race at Bristol, however.
Tyler Reddick
Tyler Reddick grew up racing dirt Late Models. He even won a Lucas Oil Late Model Dirt Series race at East Bay Raceway Park back in 2011 when he was just 15 years old. Reddick also has a Hell Tour Summer Nationals victory under his belt too. But Reddick hasn't raced much of anything on dirt in quite some time while his NASCAR career began to blossom.
All Of Them
Okay, we admit that this answer is a bit tongue-in-cheek, but all of them was a legitimate answer, at least up until recently. The last three years in a row the NASCAR Cup Series has bolted on dirt-specific tires and raced on a dirt-covered Bristol Motor Speedway. Joey Logano, Kyle Busch, and Christopher Bell were the winners of the three Bristol Dirt Races. However, NASCAR and Bristol Motor Speedway recently announced that the Bristol Dirt Race will be going on hiatus for a bit and both Bristol races will be run on the famed concrete surface again beginning in 2024.