2023 ValleyStar Credit Union 300 at Martinsville Speedway
Connor Hall Achieves A Dream With NASCAR Weekly Series National Title
Connor Hall Achieves A Dream With NASCAR Weekly Series National Title
Connor Hall is officially the 2023 NASCAR Advance Auto Parts Weekly Series national champion.
Sep 19, 2023
by Rob Blount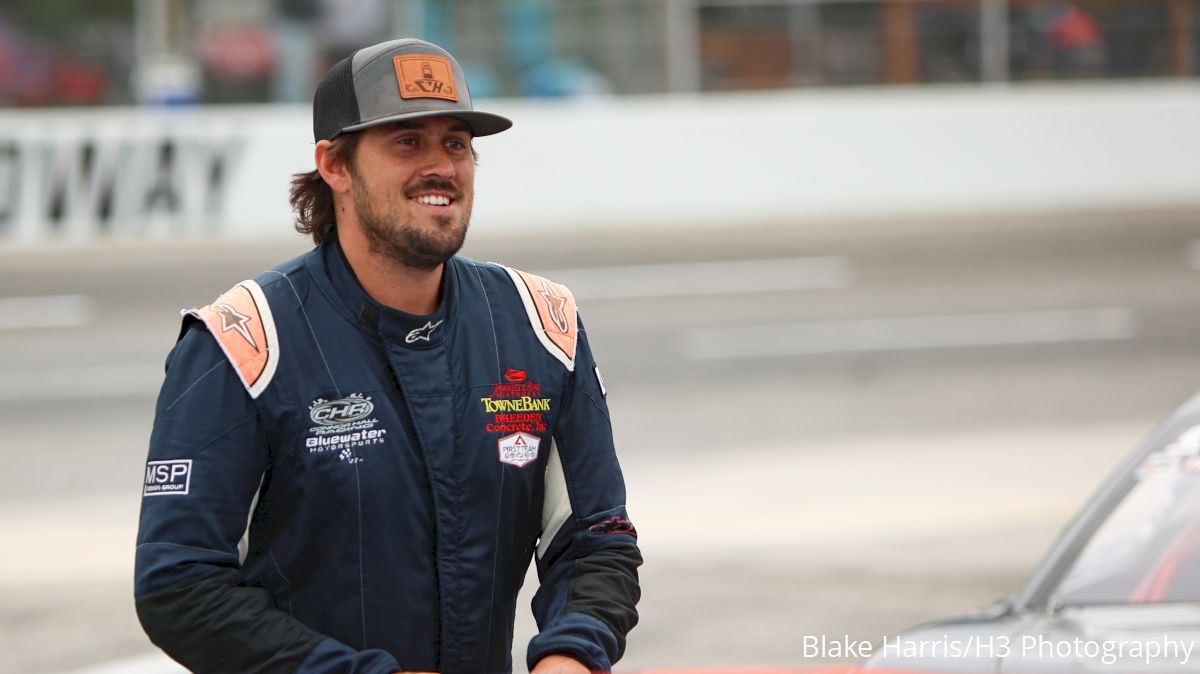 Ask just about any driver who has won NASCAR's weekly series national championship, and they all tell you the same thing. They never start the season expecting to race for a national title. The national title race finds them. For many, they realize they have a shot at it early in the year, but for some it takes a little bit longer.
It took until August 10th for Connor Hall to realize he was actually racing with a legitimate chance at becoming the 2023 NASCAR Advance Auto Parts Weekly Series national champion, a feat made official on Tuesday afternoon.
Hall, who was third in points with Chad Bryant Racing on the CARS Tour, said it was a phone call with Bryant that made him realize the path he had to go down with the rest of his racing season.
"He asked what I was doing that weekend and I said, 'I don't know, probably going out on the boat or something,'" Hall explained. "He finally said, 'Look, if you're going to do this national title deal, you need to fricken race. Any chance that you're not CARS Tour racing, you need to race.'"
Hall took Bryant's advice to heart and decided to take his family-owned blue-and-yellow No. 77 340 miles southwest to Hickory Motor Speedway that Saturday. Hall swept the twin 40-lap features that night. The next day they hit Southern National Motorsports Park in Lucama, North Carolina and took a win in one of the two features that day.
"When we went to Hickory and won both races there and then went to Southern National and won a race there, coming out of that weekend with three wins was pretty damn big," Hall said. "Obviously we can win at Langley, we can win at Hickory, we can win at Southern National, I was like this is obviously something we can put our heads to and make happen. And we did."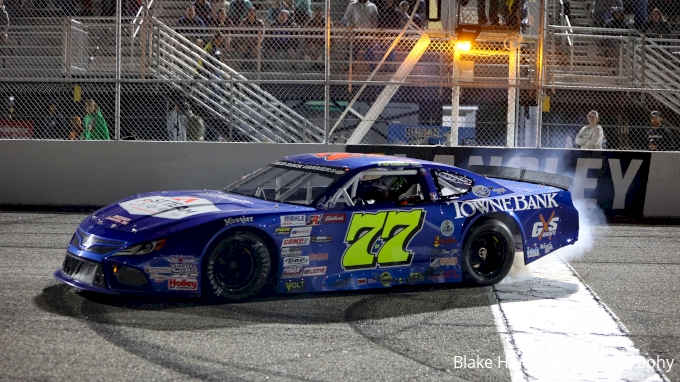 Connor Hall celebrates a CARS Tour win at Langley Speedway in June (Blake Harris/H3 Photography).
Hall made 26 starts towards the NAAPWS points. He won 18 races with wins coming at Langley Speedway, Hickory Motor Speedway, and Southern National Motorsports Park.
When FloRacing spoke with Hall on Tuesday morning, he was sitting in a pickup truck getting ready to put a boat into water in Safe Harbor in Hampton, Virginia, Hall's hometown. Hall works as a yacht broker for Bluewater Yacht Sales.
"It's kind of funny. Everyone was calling me yesterday asking how I was going to celebrate and what I was doing now that I've won and I was like, 'Well, I'm sitting at my desk at work because it's Monday.' Nothing has really hit me yet," said Hall. "I guess that is because I feel like I'm kind of a blunt person. It's a weird range of emotions, because on one hand it's like, 'Holy cow! What an accomplishment!' And then on the other hand I'm like, 'Okay, I've got to go to work. Life continues.'
"It's not really the answer I know everyone would expect, but I don't think it's going to really hit me until I get to the banquet. I feel like it'll hit me like a ton of bricks then."
Another question that most national champions would give the same answer to would be about how mentally and physically draining racing for a national championship really is. The unexpected travel to different tracks as they chase what events will have the highest car counts, the setup changes to work for each track, all of it is something they weren't planning on doing at the start of the season. But Hall's answer is a little different.
"It never really got draining until we decided to go for it. Because even though you're doing the same thing, your mental stress level just propels. Because then you go from, 'We're just here to have fun,' to suddenly, 'we have to win tonight or we suck.'
"Luckily for me, I decided to go for this thing on August 12th. So, I only had a 40 to 45-day period of hell. While someone like Layne (Riggs, last year's champion), he announced it in April. He went all year with that stress. Layne ran 47 races last year. I only ran 26. I feel like that worked in my favor. I have the most convoluted national championship story. Because we literally were not trying at all. That's what is funny to me."
The national title has opened doors for Riggs. He has now made six starts in the NASCAR Craftsman Truck Series and now has three races coming up in the NASCAR Xfinity Series with Kaulig Racing that were just announced. Hall is hoping those same doors will be opened for him.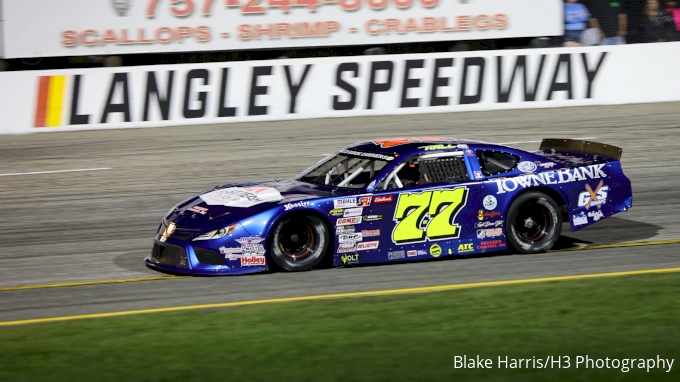 Hall scored 14 of his 18 wins in 2023 at Langley Speedway (Blake Harris/H3 Photography).
"I pray that I can get an opportunity at the next level. It's kind of like living in Nashville where everyone says they're the best singer if they could just get an opportunity. But I really feel like if I can get a Truck ride I would definitely make the most of it.
"I would love nothing more. I love Late Model racing. It's what I've dedicated my life to the last eight years of my life. But I would love to find a Truck or Xfinity opportunity where I could prove that I'm good enough to do this as well as a hundred of the other short track guys in the country are. I really feel like the guys winning good Late Model races and CARS Tour races are all good enough to go win on Saturday and Sunday. Back in the Nineties, there's no way that Connor Hall, Brenden Queen, Bobby McCarty, Carson Kvapil, there's no way in hell that all of us wouldn't be racing in the Busch Series. At the moment we don't have the funds to do much. But I do think we're going to transfer our focus from full-time Late Model racing to a very partial schedule at the next level."
While Hall may be uncertain of what is coming next year, he knows what is coming this week. And that is a chance to race for a Grandfather clock at Martinsville Speedway in the ValleyStar Credit Union 300, the biggest race of the year for the Late Model Stock Car discipline. A win at Martinsville would be one heck of a way to cap off a big year.
"That would be sweet," said Hall. "That would be absolutely as badass as it gets. I'm going to try my hardest. I know Chad Bryant Racing will bring me one hell of a race car. It's a place I run pretty decent at. Just the two years that I've tried I haven't had the issues stay away from me. Last year we had motor issues and the year before we had brake issues. If I can just keep all the issues at the house, then I think we'll be in pretty good shape."
Then soon after that, Hall will be celebrating a national championship at the NASCAR banquet, where he will be put on a list with names like Josh Berry, Peyton Sellers, Lee Pulliam, Philip Morris, Barry Beggarly, and many more. A championship dream that was born in the grandstands of Langley Speedway as a child and fulfilled years later.
"It's really cool to have my name in the same hat with those guys that I once was like, 'Man I wish I could be them one day.' Because I truly never thought I'd get the opportunity to race Late Models. I started go-kart racing in my dad's garage. And I won a national championship in a Late Model, something I never thought I'd be able to do, out of that same garage."