2023 NASCAR Whelen Modified Tour at Riverhead Raceway
NASCAR Reinstates Modified Tour Driver JB Fortin Following Appeal Decision
NASCAR Reinstates Modified Tour Driver JB Fortin Following Appeal Decision
NASCAR has reinstated JB Fortin who has been suspended for the last six races following an incident at Wall Stadium in July.
Sep 15, 2023
by Rob Blount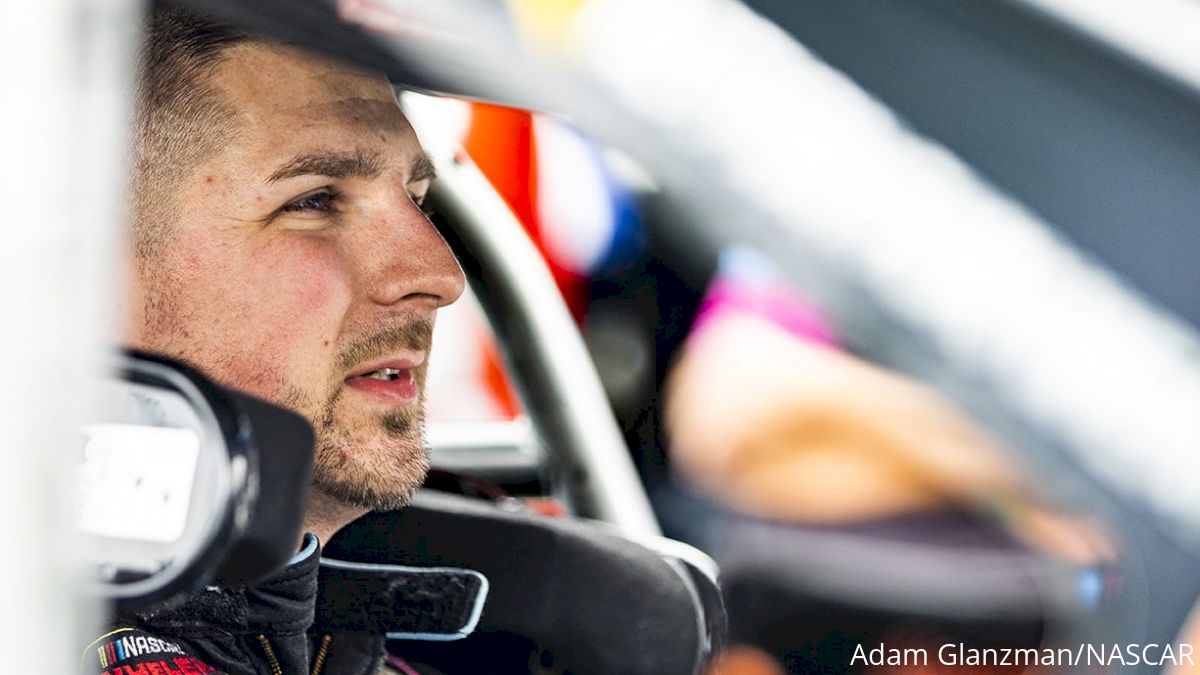 NASCAR announced Friday that it has reinstated driver J.B. Fortin, and that Fortin will be in competition on Saturday night in the Eddie Partridge 256 at Riverhead Raceway, Fortin's home race track. Fortin had been suspended for the last six races following an incident at Wall Stadium in July.
NASCAR announced the decision in a press release on Friday afternoon. That release reads as follows:
"On Wednesday, the National Motorsports Final Appeal Officer Bill Mullis heard and considered an appeal of a behavioral penalty issued on July 13, 2023 to No. 34 NASCAR Whelen Modified Tour driver John "J.B." Fortin; team owner Nicole Fortin; and crew members John Fortin and Amber Fortin.

"Upon hearing the testimony, the decisions of the National Motorsports Final Appeal Officer are:

That the Appellant violated the Rules set forth in the Penalty Notice.
That the FAO upholds the original Penalties assessed by NASCAR to Amber Fortin, John Fortin, and Nicole Fortin. That the FAO amends the original Penalty assessed by NASCAR to John "JB" Fortin to read:

$2,500 fine, suspended from all NASCAR events until fine is paid
Indefinitely suspended from all NASCAR sanctioned Events until successful completion of Anger Management Training, as determined by NASCAR.
Probation for one (1) year upon successful completion of Anger Management Training.

"In coming to this decision, the FAO provided the following explanation:

"The $5,000 penalty listed for the driver penalty, JB Fortin, is incorrect. It would be correct if 12.8.1.D had been listed on the penalty notice. 12.8.1.B and 12.8.1C has a maximum amount of $2,500."
Following the decision of the FAO, NASCAR also announced that Fortin is immediately reinstated and that he has filed an entry to race in Saturday's Eddie Partridge 256 for the NASCAR Whelen Modified Tour at Riverhead Raceway.
Fortin was suspended following an incident late in the July 8 event at New Jersey's Wall Stadium that involved he and Max Zachem. The two drivers crashed together late in the race and appeared to get their cars stuck together in the aftermath. Allegedly there was a physical altercation in the pit area between, Fortin, his family, and Zachem and his race team.
Fortin was tied for sixth in the points standings following that race, 80 points out of the championship lead. He has now fallen to 14th in points following his six-race suspension. Fortin had one top five finish (a runner-up finish at Richmond Raceway in March) and three top-10 finishes before the suspension.
The NASCAR Whelen Modified Tour heads to Riverhead Raceway for the third and final time of the 2023 season on Saturday night for the Eddie Partridge 256 live on FloRacing. Fans can subscribe to FloRacing by clicking here.