2023 Knoxville Nationals
Is Rico Abreu 'The Guy To Beat' At Knoxville? Kyle Larson Thinks So
Is Rico Abreu 'The Guy To Beat' At Knoxville? Kyle Larson Thinks So
Rico Abreu can turn a career season into a dream season with a Knoxville Nationals victory on Saturday at Knoxville Raceway.
Aug 11, 2023
by Kyle McFadden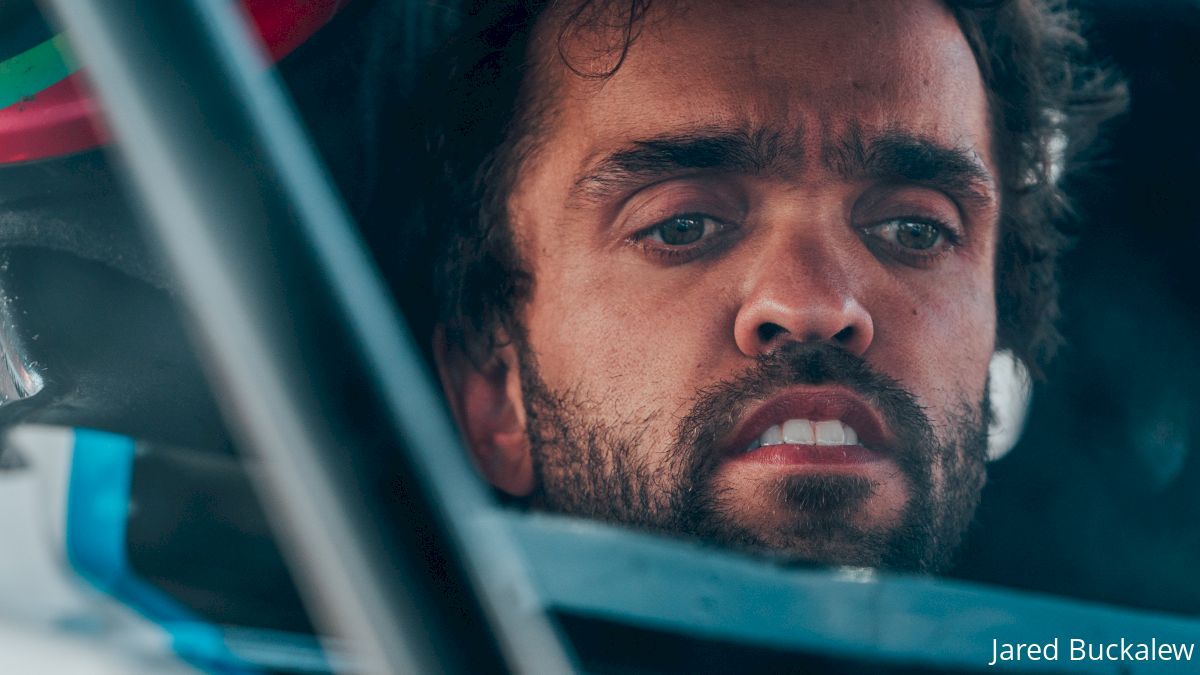 Either Kyle Larson's following statement in Thursday's Knoxville Nationals postrace press conference was more to direct the spotlight off himself or he truly meant what he said.
"I've said all along, Rico (Abreu) is going to be the toughest guy to beat this week," Larson said. "There's a lot of good guys, but Rico has been, by far, the fastest car here at Knoxville. I mean, he's passed more people here this year, and every time he's been here. In the races he's won, he's dominated. He'll be the guy to beat."
Sounds like Larson meant exactly that. The true measuring stick of Abreu's career season was always going to be the Knoxville Nationals, and really just Knoxville Raceway in general.
Two weeks ago, when Abreu beat Larson in an old-fashioned, head-to-head battle at Grandview Speedway in Bechtelsville, Pa., with the High Limit Sprint Car Series on July 26, he hedged around the question regarding Knoxville Nationals expectations.
"I have a lot to improve as a driver at Knoxville," Abreu said then.
Three days later, Abreu looked like he was on a different level en route to the All Star Circuit of Champions victory at Knoxville.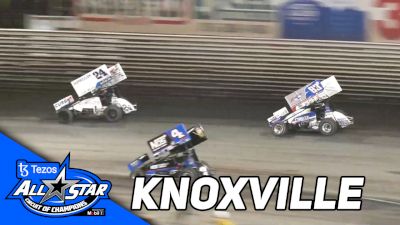 WATCH: Highlights from Rico Abreu's July 29 All Star Circuit of Champions win at Knoxville Raceway.
On Thursday at Knoxville, Abreu apparently excelled to the point that Larson's pegged him as the absolute favorite. Abreu started the night as overall fast time, then fell one spot short of an outright transfer spot in the heat, but never backed down after that, winning the B-main and then finishing fifth from the 21st-starting spot.
The Ricky Warner effect has enriched Abreu in every vital imaginable this year. He's joyful. He's empowered to communicate freely with his team. He's winning races (eight to be exact) and has the goods to contend, no matter place and time.
"We just have speed. You ride this wave of being fast right now," Abreu said. "It can all change in a matter of races. Right now, I feel like when it comes down to it, I have the smartest crew chief working on my car. And that's the bottom line. Ricky Warner is the best in the business, and he's proven it over the years with Donny Schatz. There's nobody out there even close to him."
Abreu's yet to turn a lap in Saturday's feature and he's already the closest he's ever been to Nationals victory lane. He has just one top-10 finish in six previous championship Saturday starts — eighth in 2017 — and failed to finish features in 2018, '19 and '21. Last year, Abreu did finish 13th from the 21st-starting spot and did pick up an ASCoC win at Knoxville along way.
It was the groundwork season of what he and Warner have intended to build — a powerhouse Sprint Car operation — since teaming up December 2021.
"It took us a little bit, like a year to get going as a team," Abreu said. "We had to work through some issues with our engines, just little things. I mean, Ricky figured it all out. He's taken a mediocre race car driver and has him at the top of his game right now, I feel. It's important to have good people behind me.
"Now you're seeing, like, the Rico of old, where he's hammering the s--- out of it," @KyleLarsonRacin said.

Powered by confidence and joy, @Rico_Abreu continues to raise his star. What last night's @HighLimitRacing win at Grandview meant and more.https://t.co/Lb8n4G5Ax1

— Kyle McFadden (@ByKyleMcFadden) July 27, 2023
"Just really good balance of a race car right now. It's been a real pleasure to drive for such a motivated team. We have a lot of speed every time we're on the track. It's been cool."
An element that could influence Saturday's race is starting and restarting. With nine laps remaining on Thursday, Abreu was 13th. Five stoppages and restarts later, and Abreu dinked and dunked his way to fifth. He's been tactful on restarts this year.
When Abreu beat Larson at Grandview two weeks ago, he benefited from a go-ahead slider in through the first set of turns upon the race's resumption.
"It's really crucial. You have to hit your marks and be able to predict where guys are going to run, at least not make a mistake if you're going to run right behind him," Abreu said of starts and restarts. "Just been a lot of good racing this year. We've been really consistent, top-five finishes, and I was a little concerned tonight starting that far back and making sure you stay out of trouble. But these guys did a good job."
Starting from the front row at Knoxville will be something new for Abreu. In last Saturday's 360 Nationals, he charged from 24th to finish third. In July when he won with the ASCoC at Knoxville, he started that feature sixth.
Asked if there's a slightly different approach to starting from the front row as the hunted rather than the chaser coming from behind, Abreu said, "I don't think so, at all. I'm going to set a good pace and I feel like it's an advantage to be on the front row, honestly
"I'm sure Larson is going to get a good start starting on the inside," Abreu said. "Our cars have been really, really good the last 10 laps of these races. That's all I'm worried about right now.
"It's just a matter of putting good laps together and that's what the focus is going to be on. It's the Knoxville Nationals. It's pretty special times to be really good here. I felt like we were OK at Eldora. The track was just too fast on the nights when it counted. We weren't in good position where we qualified outside of the good spots to take off in the heat races. It just never really allowed us to advance. Other than that, we're here. We're on the front row. I feel like we have a good car to go ahead and try to win the Knoxville Nationals. I don't know what else to say."