2023 CARS Tour Old North State Nationals at Tri-County Speedway
Kenny Wallace Joins Deep CARS Tour Entry List For Old North State Nationals
Kenny Wallace Joins Deep CARS Tour Entry List For Old North State Nationals
CARS Tour officials released the entry list for both divisions that will make up the Old North State Nationals at Tri-County Motor Speedway.
May 24, 2023
by Rob Blount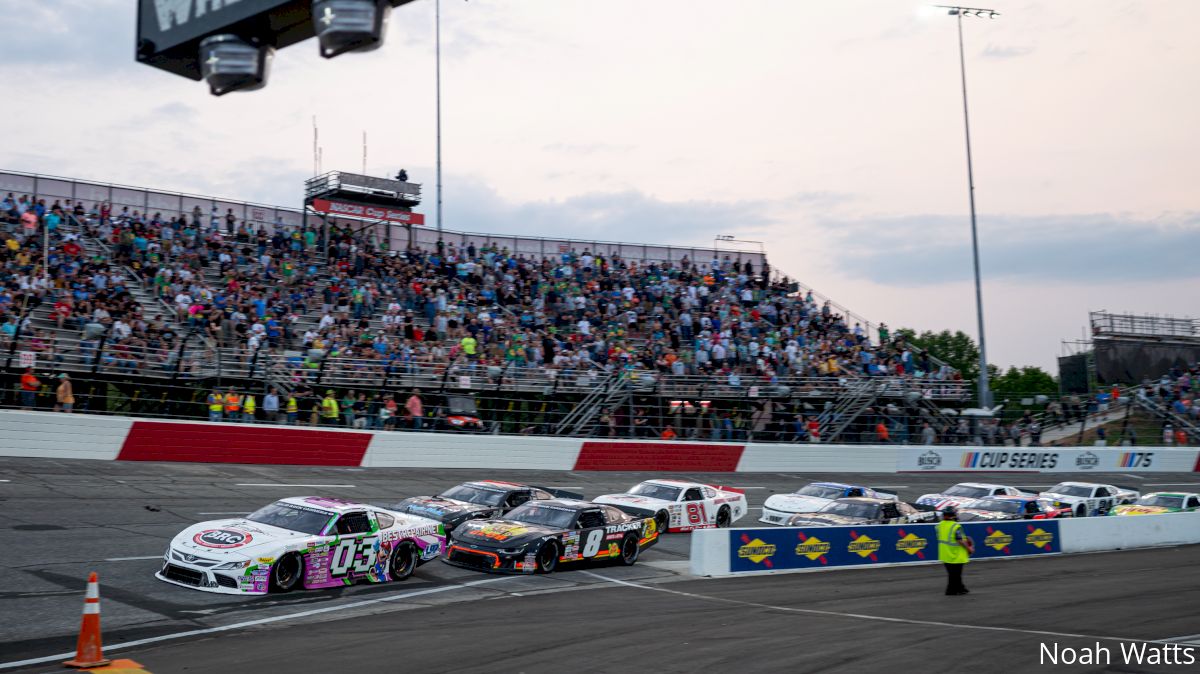 The big events aren't done just yet for the CARS Tour. With a successful second trip to North Wilkesboro Speedway now in the rear-view mirror, the CARS Tour now turns its attention to its biggest race of the year, the Old North State Nationals at the Tri-County Motor Speedway, with a massive $30,000 check on the line.
CARS Tour officials released the entry lists for the Late Model Stock Car and Pro Late Model divisions on Tuesday evening. 59 cars are entered between the two divisions for Saturday's doubleheader.
Of those 59 cars, 36 of them are entered for the Late Model Stock Car portion of the event, which is also the 100th race in CARS Tour Late Model Stock Car history. The headliner on the entry list heading into this week is the series' most recent winner, Brenden Queen.
Queen dominated the Window World 125 at North Wilkesboro Speedway last week. He won the pole in qualifying with a new LMSC track record at the historic short track. Then he went out and won the feature by nearly five seconds over second place after leading 67 of the 125 laps.
Queen currently sits in second in points after five races, a total of 21 points behind defending series champion, Carson Kvapil.
And that leads us right into Kvapil, who struggled a bit at North Wilkesboro, which was surprising given his hot streak entering that race and that he was the defending winner of that race. Of course, when we say Kvapil "struggled," he still finished in eighth and led 16 laps at Wilkesboro.
But overall this season, Kvapil has done anything but struggle. In fact, his eighth-place run at Wilkesboro is the only finish that was worse than a second-place for Kvapil. In the other four races run prior to North Wilkesboro, Kvapil either finished second, or he won.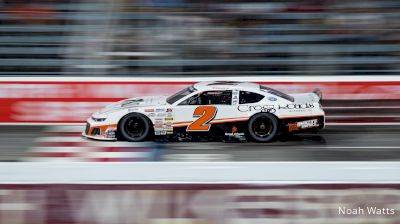 Watch: CARS Tour Drivers Ready To Race With $30K On the Line
Perhaps the biggest "surprise" driver on this entry list is Virginia's Mike Looney. Nobody who was there will forget Looney's underdog triumph over Lee Pulliam in the 2016 ValleyStar Credit Union 300 at Martinsville Speedway. It was one of the most special moments in the last decade of racing in this region.
Looney has made 18 starts with the CARS Tour throughout his career. He has finished second twice and third twice. He's made two CARS Tour starts at Tri-County so far. He posted an eighth-place finish in 2021, and then last year he was caught up in a crash and finished in 22nd after starting fourth.
The biggest non-CARS Tour regular entered for Saturday's race is of course Missouri's Kenny Wallace. Everyone knows Wallace from his NASCAR days, both as a driver and as a TV host, but recently Wallace has been driving just about anything with wheels and an engine. From dirt Modified racing all over the Midwest and Southeast to pavement Super Late Model racing in Nova Scotia, Wallace has pretty much done it all. Now he's finally adding a CARS Tour Late Model Stock Car race to his long list.
The CARS Tour's Late Model Stocks have raced at the 4/10-mile oval in Granite Falls a total of six times throughout its history. The only repeat winner in those six races is NASCAR Xfinity Series driver Josh Berry.
Inaugural CARS Tour LMSC champion Brayton Haws scored a win at Tri-County, as has Bobby McCarty, Mini Tyrrell, and Conner Jones. The latter three drivers are all entered in Saturday's race as well, and are looking to join Berry as repeat winners at Tri-County.
Race fans can watch both CARS Tour features from Tri-County Motor Speedway live on FloRacing. Fans can subscribe to FloRacing by clicking here.
CARS Tour LMSC Entry List
| | | |
| --- | --- | --- |
| Car No. | Driver | Hometown |
| 08 | Deac McCaskill | Raleigh, North Carolina |
| 04 | Ronnie Bassett Jr | Lexington, North Carolina |
| 03 | Brenden Queen | Chesapeake, Virginia |
| 0 | Landon Pembelton | Amelia, Virginia |
| 1 | Andrew Grady | Youngsville, North Carolina |
| 2 | Brandon Pierce | Alton, Virginia |
| 4 | Dylon Wilson | Wilkesboro, North Carolina |
| 5b | Bryant Barnhill | Conway, South Carolina |
| 6 | Bobby McCarty | Madison, North Carolina |
| 7 | Dylan Ward | Walkertown, North Carolina |
| 8 | Carson Kvapil | Mooresville, North Carolina |
| 8b | Chase Burrow | Mechanicsville, Virginia |
| 10 | Kaden Honeycutt | Aledo, Texas |
| 11 | Corey Heim | Marrietta, Georgia |
| 14 | Jared Fryar | Trinity, North Carolina |
| 15 | Ryan Millington | Statesville, North Carolina |
| 16 | Chad McCumbee | Supply, North Carolina |
| 20 | Joshua Dickens | Easley, South Carolina |
| 22 | Landon Huffman | Claremont, North Carolina |
| 23 | Kade Brown | Denver, North Carolina |
| 24 | Mason Diaz | Manassas, Virginia |
| 29 | DJ Canipe | Lawndale, North Carolina |
| 36 | Kenny Wallace | St. Louis, Missouri |
| 42 | Carson Brown | Mooresville, North Carolina |
| 43 | William Sawalich | Eden Prairie, Minnesota |
| 44 | Conner Jones | Fredericksburg, Virginia |
| 45 | Jonathan Findley | Bristow, Virginia |
| 55 | Isabella Robusto | Fort Mill, South Carolina |
| 57 | Daniel Webster | Brooksville, Florida |
| 67 | Cameron Bolin | Sharon, South Carolina |
| 77 | Connor Hall | Hampton, Virginia |
| 81 | Mini Tyrrell | Manassas, Virginia |
| 87 | Tate Fogelman | Durham, North Carolina |
| 87L | Mike Looney | Catawba, Virginia |
| 95 | Jacob Heafner | Dallas, North Carolina |
| 99 | Layne Riggs | Bahama, North Carolina |
CARS Tour Pro Late Model Entry List
| | | |
| --- | --- | --- |
| Car No. | Driver | Hometown |
| 03 | Kyle Campbell | Conover, North Carolina |
| 2 | Hudson Canipe | Candler, North Carolina |
| 5 | Zac Fowler | Ellicott, Maryland |
| 6 | George Phillips | Newton, North Carolina |
| 7 | Tristan McKee | Williamsburg, Virginia |
| 8 | Rusty Skewes | Mechanicsville, Virginia |
| 9 | Ashton Higgins | Weaverville, North Carolina |
| 13 | Austin MacDonald | Pictou, Nova Scotia |
| 15 | Brett Suggs | Mooresville, North Carolina |
| 15H | Mike Hopkins | Hermon, Maine |
| 24 | Giovanni Ruggiero | Seekonk, Massachusetts |
| 25 | Gavan Boschele | Mooresville, North Carolina |
| 26 | Dawson Sutton | Lebanon, Tennessee |
| 27 | Lee Tissot | Arden, North Carolina |
| 28 | William Sawalich | Eden Prairie, Minnesota |
| 43 | Nick Loden | Stanley, North Carolina |
| 43H | Joshua Horniman | Claremont, North Carolina |
| 49 | Luke Morey | Denver, North Carolina |
| 53 | Cole Butcher | Porters Lake, Canada |
| 75 | Mamba Smith | Charlotte, North Carolina |
| 77 | Logan Jones | Fredericksburg, Virginia |
| 81 | Katie Hettinger | Metamora, Michigan |
| 96 | Caden Kvapil | Mooresville, North Carolina |