2023 NASCAR Whelen Modified Tour at Lee USA Speedway
Breaking Down The NASCAR Modified Tour At Lee USA Speedway Entry List
Breaking Down The NASCAR Modified Tour At Lee USA Speedway Entry List
Take an in-depth look at the entry list for the NASCAR Whelen Modified Tour's Granite State Derby at Lee USA Speedway.
May 23, 2023
by Rob Blount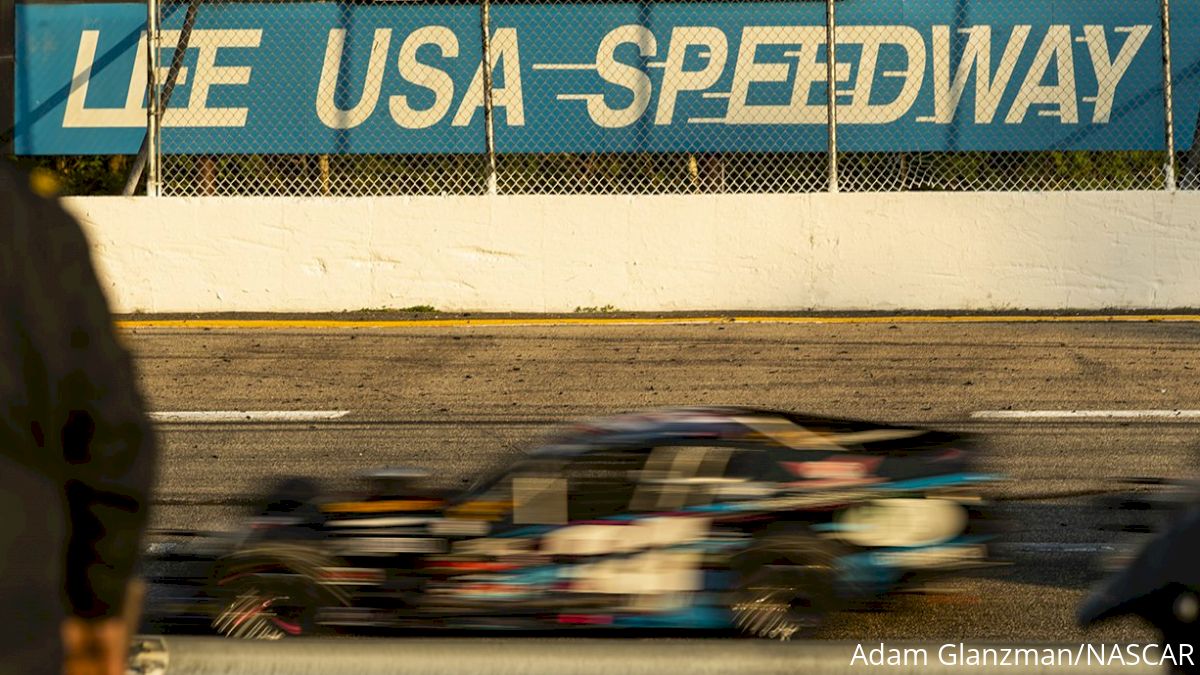 For the first time this season the NASCAR Whelen Modified Tour is racing on back-to-back weekends. The Tour is fresh off a thriller at the Riverhead Raceway and now it turns its attention to an extremely abrasive, tire-eating Lee USA Speedway in New Hampshire on Saturday night.
NASCAR officials have just released the entry list for Saturday's Granite State Derby at the 0.375-mile oval. There's no real surprises, but two drivers who missed Sunday's rescheduled rain-delayed race at Riverhead are back in action.
Northampton, Pennsylvania's Matt Hirschman was one of those who were forced to withdraw from last week's race due to prior commitments. Hirschman is back in his familiar No. 60 machine at a track where he's seen success in the past. Hirschman won a Tri-Track Open Modified Series race at Lee USA Speedway nearly nine years ago. He led only 10 laps that day, but he played the tire conservation game to perfection. Hirschman finished on the podium at Lee last year with a third-place run in this race after leading half of the 200 laps.
Ontario, New York's Tommy Catalano was also forced to miss last week's race at Riverhead. Catalano has struggled so far this season, posting just one finish in the top 10 in his three starts. Catalano had a much better start to last season before ending the year seventh in points, his best finish yet.
Three-time champion Justin Bonsignore found himself in two familiar locations after last week's race at Riverhead. He found victory lane there for the 10th time and is now back atop the points standings. But, Bonsignore is still looking for his first trip to the winner's circle at Lee USA Speedway. He finished 10th at the New Hampshire bullring last year.
Six-time champion Doug Coby is the one who drove into victory lane at Lee USA Speedway last year. Lee was just the second race of the season for Coby last year who was filling in for Jimmy Blewett with the Tommy Baldwin Racing team while Blewett attended to a family medical emergency. Coby led 78 of the 200 laps last season. Much like last year, Coby enters Lee with a win already under his belt after dominating at Monadnock Speedway, another New Hampshire short track.
Even though last weekend's race was won by Bonsignore, it was dominated by 2011 series champion, Ron Silk. Silk led 164 laps before finishing second by Bonsignore. Silk finished fourth in this race one year ago while he was still searching for a victory last year. He's already got one under his belt this season after winning the opener at New Smyrna Speedway, so he's got plenty of momentum heading into Saturday's showdown.
Don't look now, but the defending champion has consecutive podium finishes and is heading to a place where he scored a runner-up finish last year. For those that somehow forgot, that driver is Jon McKennedy. His title defense season started off on the rough side with a 24th-place finish at New Smyrna. Since then he hasn't finished worse than ninth with a second-place at Monadnock and a third-place at Riverhead last week.
NASCAR Whelen Modified Tour at Lee USA Speedway Entry List
| | | |
| --- | --- | --- |
| Car No. | Driver | Crew Chief |
| 01 | Melissa Fifield | Jake Marosz |
| 3 | Jake Johnson | Gregory Fournier |
| 4 | Tim Connolly | Shane Connolly |
| 06 | Sam Rameau | TBA |
| 6 | Woody Pitkat | Mike Holmes |
| 7 | Doug Coby | Tommy Baldwin Jr. |
| 16 | Ron Silk | Phil Moran |
| 18 | Ken Heagy | Greg Gorman |
| 19 | Anthony Sesely | Stephen Kopcik |
| 22 | Kyle Bonsignore | Cam McDermott |
| 25 | Brian Robie | Scott Spaulding |
| 26 | Gary McDonald | Chad McDonald |
| 32 | Tyler Rypkema | Zach Truesdail |
| 34 | JB Fortin | Kenny Lechner |
| 36 | Dave Sapienza | Greg Kleila |
| 43 | Matt Kimball | William Kimball Jr. |
| 46 | Justin Brown | Doug Ogiejko |
| 51 | Justin Bonsignore | Ryan Stone |
| 54 | Tommy Catalano | David Catalano |
| 60 | Matt Hirschman | Mike Stein |
| 64 | Austin Beers | Ron Yuhas |
| 79 | Jon McKennedy | Dale Hedquist |
| 82 | Craig Lutz | Jerry Babb |
| 92 | Anthony Nocella | Chris Burdell |