2023 CARS Tour at Florence Motor Speedway
CARS Tour Releases Florence Motor Speedway Entry List
CARS Tour Releases Florence Motor Speedway Entry List
CARS Tour officials have released the entry list ahead of Saturday's Aaron's 125 at South Carolina's Florence Motor Speedway.
Mar 21, 2023
by Rob Blount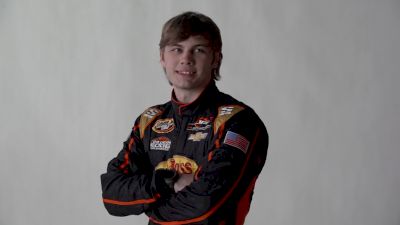 The CARS Tour Late Model Stock Cars head to the abrasive Florence Motor Speedway in Florence, South Carolina for the Aaron's 125 on Saturday evening, the second race on the 2023 CARS Tour schedule. In preparation for that event, CARS Tour officials have just released the pre-entry list for Saturday's race.
This week's entry list is 28 cars deep, and is headlined by the winner of the season-opener, Deac McCaskill. McCaskill has run two CARS Tour races at Florence, both of which resulted in top-10 finishes for the Raleigh, North Carolina driver.
The co-headliner on the Aaron's 125 entry list is Chesapeake, Virginia's Brenden "Butterbean" Queen. Of course, none of us can forget Queen's big victory at Florence last November in the South Carolina 400. The race was Queen's first with Lee Pulliam Performance, the team he is racing with this year on the CARS Tour.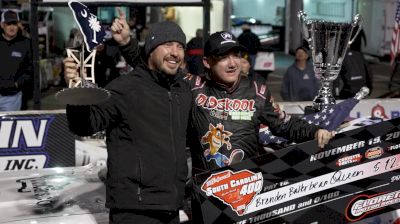 Florence Motor Speedway: How To Win, As Told By Brenden Queen
Race fans can expect to see the entire "Touring 12" at Florence and every remaining race on the 2023 CARS Tour schedule. That includes Queen, his LPP teammate Brandon Pierce, Chad McCumbee, Connor Hall, Cale Gale, Jacob Heafner, Mini Tyrell, Dylon Wilson, Isabella Robusto, Andrew Grady, Chase Burrow and Mason Diaz.
Defending series champion and the runner-up finisher at the season opener, Carson Kvapil, will be headed to Florence on Saturday. Kvapil has run strong at Florence in his three past races there. Kvapil has finished second in each of the last two South Carolina 400s, and he has a fourth-place result in CARS Tour competition at Florence after qualifying second in 2021.
One of the strongest racers at the season opener at Southern National Motorsports Park two weeks ago was Statesville, North Carolina's Ryan Millington. Millington started second and finished fifth after leading 62 of the 125 laps. Millington finished sixth in the 2021 South Carolina 400 at Florence.
One driver that the CARS Tour regulars will have to contend with for the victory is Conway, South Carolina's Bryant Barnhill. Barnhill finished fifth in the Late Model Stock Car weekly standings at Florence Motor Speedway in 2022 on the back of two victories and six top five finishes.
Race fans can watch the CARS Tour Aaron's 125 at Florence Motor Speedway live with a FloRacing subscription on Saturday evening. The entire 2023 CARS Tour schedule will be broadcast live on FloRacing. Race fans can subscribe to FloRacing by clicking here.
CARS Tour Florence Entry List
CAR # DRIVER:
08 Deac McCaskill
03 Brenden Queen
0 Landon Pembelton
1 Andrew Grady
2 Brandon Pierce
2w Ryan Wilson
4 Dylon Wilson
8 Carson Kvapil
8b Chase Burrow
8F Tate Fogleman
14 Jared Fryar
15 Ryan Millington
16 Chad McCumbee
20 Joshua Dickens
22 Cale Gale
24 Mason Diaz
32 Zach Miracle
42 Carson Brown
44 Conner Jones
55 Isabella Robusto
59 Blake Lothian
67 Cameron Bolin
77 Connor Hall
81 Mini Tyrrell
95 Jacob Heafner
97Z Jason Kitzmiller
5 Bryant Barnhill
09 Riley Gentry