CARS Tour
CARS Tour Unveils Touring 12 Loyalty Program Drivers Ahead Of 2023 Season
CARS Tour Unveils Touring 12 Loyalty Program Drivers Ahead Of 2023 Season
The CARS Tour has unveiled the 12 drivers who will be included in the 2023 version of the Touring 12 loyalty program.
Feb 26, 2023
by Rob Blount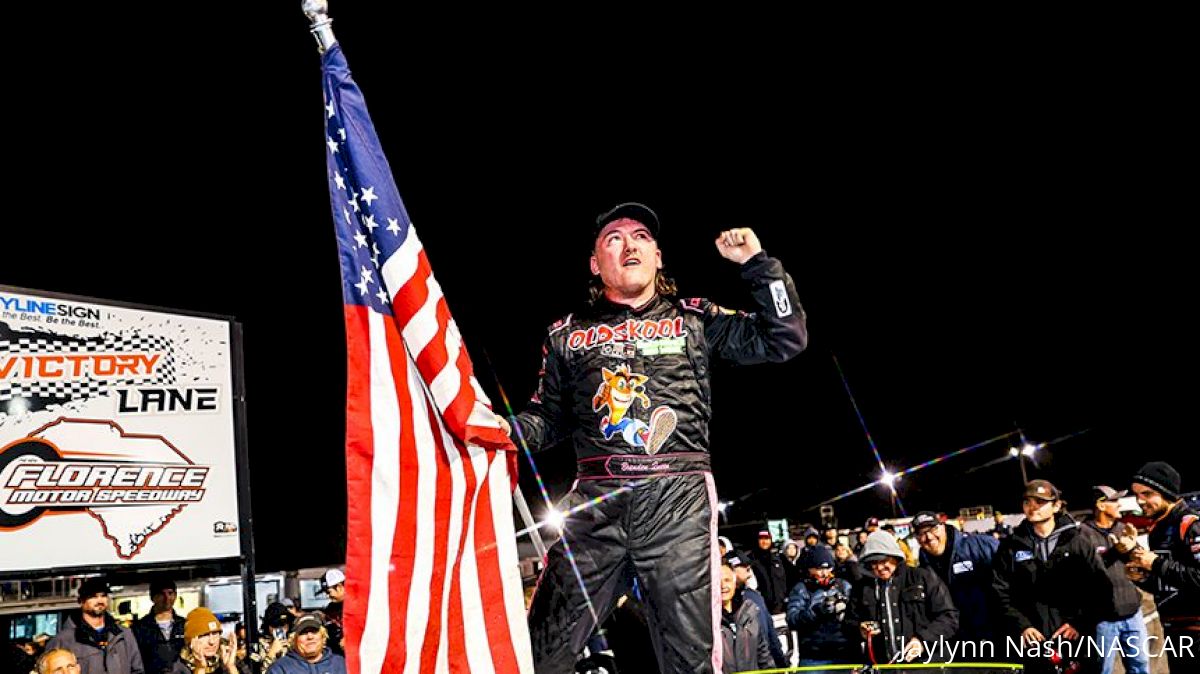 The CARS Tour is just about ready to kick off its 2023 season at North Carolina's Southern national Motorsports Park on Saturday, March 11. The CARS Tour took another step closer to being ready for the season by announcing which 12 drivers and teams will be included in this year's Touring 12 loyalty program, and the list includes many familiar names.
Lee Pulliam Performance has both of its drivers included in the program this year with Brandon Pierce and Brenden "Butterbean" Queen.
Pierce, of Oak Ridge, North Carolina, has been racing with the CARS Tour since 2018. Pierce has one victory, which came at the season opener at Southern National Motorsports Park back in 2019.
Queen, from Chesapeake, Virginia, is a relative newcomer to the CARS Tour. He's made three starts so far with one coming in 2019, and two coming last year. Queen is already one-for-three though, as he scored the victory at his home track of Langley Speedway in Virginia last year.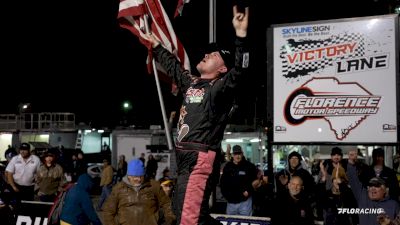 Watch: Brenden Queen Scores Biggest Win Of His Life In South Carolina 400
The only other team to have two drivers make the Touring 12 program for the 2023 season is Chad Bryant Racing with Mason Diaz and Connor Hall.
The 22-year-old Diaz from Manassas, Virginia has made 31 starts with the CARS Tour dating back to 2016, but 2022 was the first time he competed full-time with the Tour. Diaz has led 77 laps in his CARS Tour career, but is still looking for that first victory.
Hampton, Virginia's Connor Hall is embarking on his second full season with the CARS Tour. Hall finished second in the championship standings in his rookie season on the back of three race wins. Hall scored victories at New River All-American Speedway (formerly known as Goodyear All-American Speedway), Dominion Raceway, and at Hickory Motor Speedway in the Throwback 276 race. Hall led 336 laps in the 2022 season.
Elliott McCumbee Racing has one of its namesake drivers as part of the Touring 12 in Supply, North Carolina's Chad McCumbee. The 38-year-old driver has made 33 starts dating back to the CARS Tour's inaugural 2015 season. His first full-season campaign came in 2020. McCumbee has one CARS Tour victory, which came at Hickory Motor Speedway last season.
Mobile, Alabama's Cale Gale has committed to running the CARS Tour full-time this season, and has been included in this year's Touring 12. Gale has partnered with Nelson Motorsports as he embarks on his rookie CARS Tour campaign. Gale is best known for squeezing Kyle Busch into the outside wall coming to the checkered flag at Homestead-Miami Speedway to win his one and only NASCAR Craftsman Truck Series race back in 2012.
Dallas, North Carolina's Jacob Heafner is set for his second full season with the CARS Tour. He's made 21 starts across three seasons dating back to 2018, but the 2022 season was his first full year with the Tour. The 23-year-old led 15 laps and scored four top-five finishes, including a runner-up run at Virginia's Dominion Raceway.
Introducing our 2023 Touring 12 class 🔥 🔥 pic.twitter.com/GR951axstY

— CARS Tour (@CARSTour) February 16, 2023
Next on the list is Kinston, North Carolina's Andrew Grady. Grady has made 14 starts since 2021, including all but two of the races during the 2022 season. Grady led 55 laps at New River All-American Speedway before fading to finish 18th in that race. His best finish was a ninth-place run at Hickory.
Chase Burrow made 2022 his rookie season, so now the King George, Virginia driver is heading into his sophomore season with the CARS Tour. Burrow scored one top five and eight top-10 finishes, with a best finish of fifth coming at Hickory.
Manassas, Virginia's Timmy "Mini" Tyrrell is back full-time with the CARS Tour for the fourth time in his young career. Tyrrell has made 40 CARS Tour starts going back to 2018. He competed full-time in 2019, 2020, and 2021 before running a partial schedule last season. Tyrrell has one CARS Tour victory so far, coming at North Carolina's Tri-County Motor Speedway in 2021.
Fort Mill, South Carolina's Isabella Robusto will be driving for Lee Faulk Racing in her rookie CARS Tour season. Robusto made four starts in 2022, but made waves by scoring a win in weekly competition at North Carolina's Hickory Motor Speedway.
The 12th and final driver for the 2023 Touring 12 program is Taylorsville, North Carolina's Dylon Wilson. Wilson has made seven CARS Tour starts going back to 2015, so the 2023 season will be his first full year with the Tour.
Now that we know who the Touring 12 drivers are, let's give a little bit of an explainer on what this program is.
CARS Tour founder Jack McNelly started the Touring 12 program back in 2018. It is a program that is meant to reward drivers and teams for running the entire season, and ensure that the race fans know which drivers are guaranteed to be racing when the CARS Tour rolls through their town.
The Touring 12 program is designed to reward teams and drivers that have supported the series for several years, like Nelson Motorsports, Chad Bryant Racing, and Lee Pulliam Performance, as well as displayed advanced marketing and social activation towards promoting themselves and the CARS Tour.
Some of the rewards that the teams receive include a 50-percent discounted entry fee per race, $150 in show-up money for each race, a guaranteed provisional starting spot, a free case of water or beer at each event, four general admission tickets to each race, a set of T12 K1 Race Gear gloves, and perhaps the biggest reward in today's current climate is a $100 discount per set of tires at each event.
The 2023 CARS Tour season kicks off on Saturday, March 11 with the running of the Puryear Tank Lines 225 at Lucama, North Carolina's Southern National Motorsports Park. The event will include the headlining CARS Tour Late Model Stock Car division, as well as the CARS Tour Pro Late Model division.
Race fans can watch every CARS Tour event live on FloRacing as part of a FloRacing subscription. Fans that are not currently subscribers can join here.