2024 Chili Bowl Nationals
Ashton Torgerson Set To Race Again After Scary Chili Bowl Crash
Ashton Torgerson Set To Race Again After Scary Chili Bowl Crash
Less than two months after a scary crash at the Chili Bowl, Ashton Torgerson will race again in a Micro Sprint this weekend.
Mar 9, 2023
by Tyler Burnett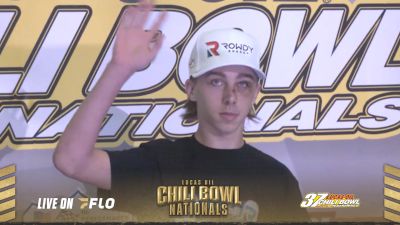 Less than two months after being ejected from his race car during a Lucas Oil Chili Bowl Nationals preliminary feature, Ashton Torgenson will strap in behind the wheel of a race car.
The 16-year old, who made his first Midget start at the Chili Bowl in January, will race a Micro Sprint this weekend at Central Arizona Speedway.
Absolutely pumped to get back in the @rowdyenergy car this weekend!

Looking forward to running alongside my brother Austin, @KyleBusch, and @Matt_Crafton! pic.twitter.com/g720CdDFmp

— Ashton Torgerson (@_Torgerson02) March 9, 2023
Following a scary crash that left the Tulsa Expo Center silent on Wednesday, January 11, Torgerson was transported to a local hospital. After visits from Rico Abreu and Kevin Thomas Jr in the hospital, Torgerson received medical scans that were extremely positive. As the hours and days went on, the news on Torgerson's condition continued to become more and more positive.
To the surprise of everyone, Torgerson and his father Danny made an appearance during Chili Bowl Championship Day on Saturday. The Torgersons addressed the media during a press conference before receiving a standing ovation from the crowd during pre-race ceremonies.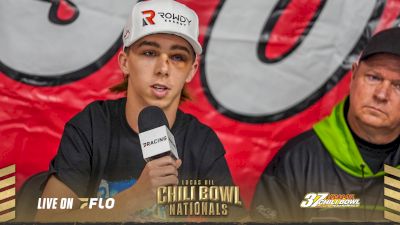 VIDEO: Ashton Torgerson and his father Danny address media at 2023 Lucas Oil Chili Bowl.
Since his crash at the Chili Bowl, Torgerson remained eager to race again but was told by doctors that his body needed to continue healing. Torgerson remained patient through the process and recently received clearance from his doctors to race again.
Torgerson, a Rowdy Energy athlete, will make his return racing alongside his brother Austin Torgerson, last week's NASCAR Cup Series winner Kyle Busch and NASCAR Truck Series driver Matt Crafton.
Two nights of racing are on tap at Central Arizona Speedway this weekend with racing beginning at 6 p.m. ET on Friday and Saturday.