2023 Spring Nationals at Swainsboro Raceway VOD
Brandon Overton Does It Again In Spring Nationals Opener At Swainsboro
Brandon Overton Does It Again In Spring Nationals Opener At Swainsboro
For the second straight year, Brandon Overton went to victory lane in the Spring Nationals Series season opener at Swainsboro Raceway.
Mar 4, 2023
by FloRacing Staff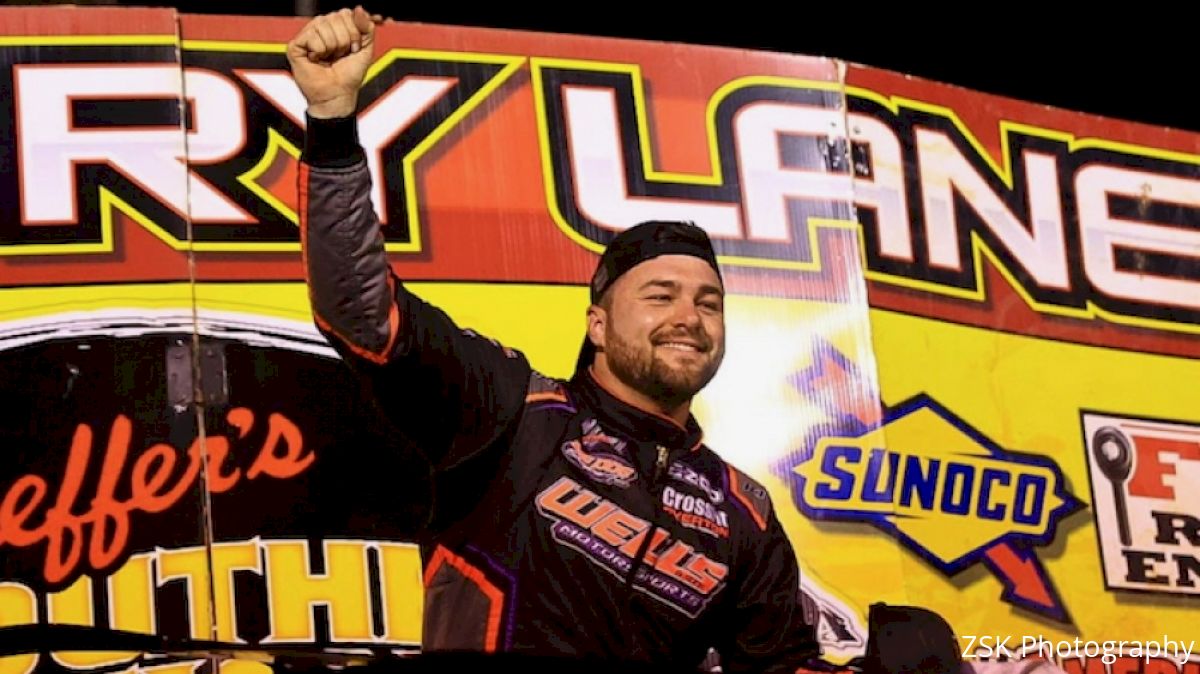 For the second year in a row, the Schaeffer's Oil Spring Nationals Series presented by Coltman Farms Racing and fueled by Sunoco kicked off the season at Swainsboro Raceway and for the second straight year, Brandon Overton found victory lane in the opener on Friday at the Swainsboro, Georgia oval.
Overton, who earlier in the night posted the fastest lap in Group B during the qualifying session before winning his heat race, started the 53-lap headliner from the outside of the front row. The Evans, Georgia superstar then swept by early race leader Sam Seawright with an outside move on the tenth circuit and never looked back en route to picking up the $10,053 first place prize money.
Finishing behind Overton's No. 76 machine at the unfurling of the checkered flag was Seawright, who had earned Fast Time honors overall during qualifying prior to securing a win in the first heat race of the evening. After starting from the pole position and leading the first nine laps, the Rainsville, Alabama ace finished 0.756 seconds behind Overton and settled for a runner-up effort with a $5,000 payday. Mike Marlar blasted past a handful of competitors to round out the podium in third, while modified standout Ethan Dotson finished fourth and defending Spring Nationals Champion Carson Ferguson placed fifth.
A total of five caution flags slowed the pace - the most serious being a six-car pileup on a lap nine restart. Ten drivers finished on the lead lap. Overton, who now owns eight career Schaeffer's Oil Spring Nationals Series victories, piloted a Wells Motorsports Longhorn Chassis powered by a Clements Race Engine with sponsorship in part from Garnto Southern, Muscle Factory, E-Z-GO, Victory Fuel, Boswell Oil Company, R.W. Powell Construction, Penske Shocks, CleanWay, Big Dog Stump & Tree, Dirt Mafia, and Convenient Lube.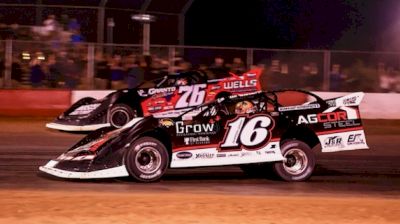 VIDEO: Watch the full feature replay from Friday's Spring Nationals opener at Swainsboro.
A strong field of 34 competitors piled into the pit area at Swainsboro Raceway for round one of the 16-race miniseries. Michael Brown earned the Boyd Bilt Spring-Pro "Smashing the Clock" Award for his quickest time during hot laps, while Seawright knocked down the fastest time during qualifying to secure a $200 bonus courtesy of Brian Hester. The four heat races were won by Seawright, Ethan Dotson, Overton, and Carson Ferguson, while the pair of consolation events were captured by Wil Herrington and Haiden Cowan. The two provisionals were awarded to Cla Knight and Dalton Cook based on the final 2022 series point standings.
Next up for the Schaeffer's Oil Spring Nationals Series presented by Coltman Farms Racing will be a 163-mile jaunt northwest to Senoia Raceway for a showdown on Saturday, March 4. Another $10,053 winner's check will be on the line tomorrow evening at the storied Senoia, Georgia facility, while competitors will also be gunning for an additional $200 Fast Time Award during qualifying courtesy of JCLH Photography.
Pit gates will swing open for race teams at 2:00pm and the grandstands will start to allow patrons into the track at 4:00 p.m. The driver's meeting is scheduled for 4:30 p.m., hot laps will begin at 5:00 p.m., and racing will start at approximately 7:00 p.m. Grandstand admission will be $30.00 for adults and FREE for children ages 12 and under. Pit admission will be $40.00 for adults, $20.00 for children ages 6-12, and FREE for kids ages 5 and under.
Saturday's visit to Senoia will mark the ninth series race on the gray gumbo and the winner's list reads as a virtual "who's who" in the sport of Dirt Late Model racing. Jonathan Davenport ('16), Chris Madden ('16), Michael Page ('17), Donald McIntosh ('17), Scott Bloomquist ('18), Dale McDowell ('18), Chris Madden ('19), and Shane Clanton ('22) have all reached Spring Nationals victory lane at the track owned by the Pollard family. Joining the Super Late Models on the racing card at the Atlanta-area venue will be the 604 Crate, 602 Late Model, 602 Charger, Hobby, Mini Stock, Bomber, and Hot Shot classes.
Senoia Raceway is located at 171 Brown Road in Senoia, Georgia. If you can't make it to the track, we invite you to watch all of the action LIVE on www.FloRacing.com. For additional information, please call the track at 770-599-6161 or log onto their official website at www.SenoiaRaceway1969.com.
Fans unable to make it to Senoia Raceway will be able to watch the race live on FloRacing.
RESULTS
1. (2) Brandon Overton $10,053
2. (1) Sam Seawright $5,000
3. (8) Mike Marlar $3,000
4. (3) Ethan Dotson $2,000
5. (4) Carson Ferguson $1,500
6. (6) Pearson Lee Williams $1,000
7. (7) Cory Hedgecock $800
8. (20) Joshua Bishop $700
9. (12) Ross Bailes $675
10. (11) Ashton Winger $650
11. (21) Cla Knight $625
12. (9) Michael Brown $600
13. (5) Will Roland $575
14. (16) Jimmy Sharpe, Jr. $550
15. (10) Kenny Collins $525
16. (19) John Henderson $500
17. (17) Wil Herrington $500
18. (22) Dalton Cook $500
19. (18) Haiden Cowan $500
20. (15) Parker Martin $500
21. (14) Zack Mitchell $500
22. (13) Jason Welshan $500