2023 World Series Of Asphalt Stock Car Racing at New Smyrna Speedway
Key Moments: 57th Annual World Series Of Asphalt At New Smyrna Speedway
Key Moments: 57th Annual World Series Of Asphalt At New Smyrna Speedway
Here are the Key Moments from the 57th Annual World Series of Asphalt Stock Car Racing from Florida's New Smyrna Speedway.
Feb 22, 2023
by Rob Blount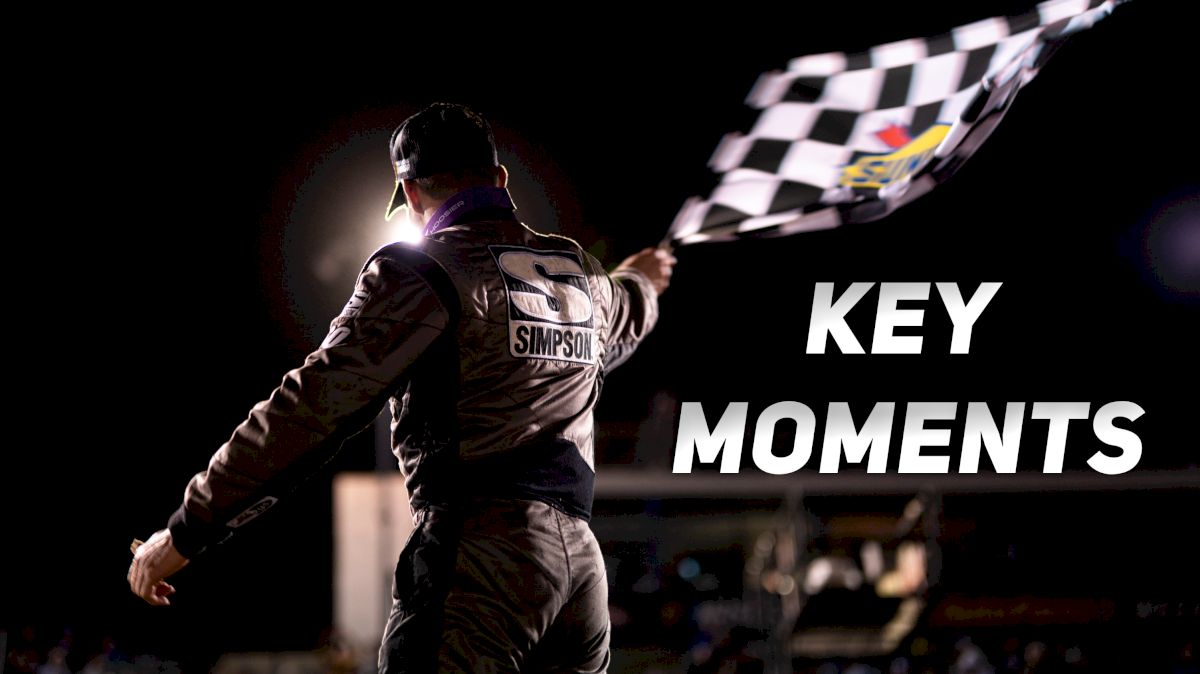 Nine straight nights of action at New Smyrna Speedway's World Series of Asphalt Stock Car Racing stuffs two months of regular season racing action into one week and a half time period. As a result, the World Series of Asphalt has plenty of ebbs and flows, and plenty of big moments too. With so much racing it's hard to remember all of them, so right here you'll find all the "Key Moments" from the 57th Annual World Series of Asphalt Stock Car Racing.
Ron Silk and Justin Bonsignore Wage Epic Battle
Rain made us wait a little bit longer for the season-opening NASCAR Whelen Modified Tour "New Smyrna Beach Visitors Bureau 200" than we all wanted to, but wow was it worth it. There was a perfect mix of strategy and action throughout the race that led us right into a final battle that will be talked about for years to come.
With 32 laps to go, 2011 champion Ron Silk sent in a pass underneath three-time champion Justin Bonsignore in turn one. Bonsignore went for the cross-over move, but six-time champion Doug Coby was there and contact was made. Bonsignore went for a spin in front of a six-car pile-up. Amazingly, Bonsignore spun out of harm's way and was able to continue on even though he lost much of his track position.
Within 15 laps, Bonsignore was back in second-place after charging through the top 10. For much of the final eight laps Silk and Bonsignore ran nose-to-tail with Matt Hirschman right behind them. Bonsignore made a daring move under Silk for the lead with five laps to go, but Silk made the perfect counter and was able to take the win in a thrilling season-opener.
While this is definitely one of the Key Moments for the entire World Series, it might also be one for the entire 2023 NASCAR Whelen Modified Tour season. Silk is in his second-year with a team that is also in just its second year of competition. Last year they nearly won the championship in their maiden voyage together, but their bid fell short due in large part by failing to win a race. Now they've got that win. That gorilla is off their backs. This might catapult us all towards referring to Ron Silk as a two-time champion come October.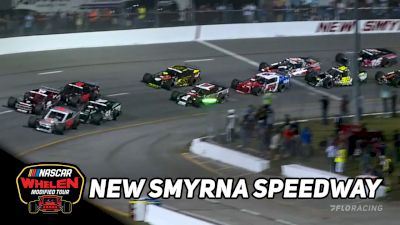 Highlights: 2023 NASCAR Whelen Modified Tour at New Smyrna Speedway.
Casey Roderick Wins Super Late Model Title During World Series Debut
Casey Roderick has been a Super Late Model mainstay for much of the last decade. When you talk about that discipline of racing, the names you always hear mentioned are Bubba Pollard, Stephen Nasse, Ty Majeski, and Casey Roderick. At this point in his career, there aren't many "firsts" left for Roderick, but he still managed to check three firsts off his list last week at New Smyrna Speedway.
The first first that Roderick checked off was simply competing at the World Series of Asphalt. Amazingly, the Georgia native had never done that before this year when he teamed up with Anthony Campi Racing.
The second first came on Wednesday night when Roderick scored his first victory during the World Series of Asphalt. He would go on to win again the very next night as well.
And finally, the third first came after the Orange Blossom 100, the finale for the Super Late Models on the final night of the World Series, when Roderick clinched the Super Late Model championship at the World Series of Asphalt Stock Car Racing by 24 points over Gio Ruggiero. Roderick did so without brakes for much of the 100-lap race.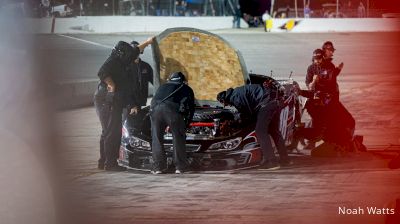 VIDEO: Roderick Wins WSOA Super Late Model Title With No Brakes
Katie Hettinger Takes Breakthrough Pro Late Model Win
Roderick's teammate at the World Series of Asphalt was 15-year-old Michigan racer, Katie Hettinger, who competed in the Pro Late Model division. For those unfamiliar with Hettinger, in 2022 she became the all-time winningest female racer in the history of the legendary Hickory Motor Speedway in Hickory, North Carolina, scoring five wins in the Late Model Stock Car division.
Hettinger was fast for much of Speedweeks, but victory lane eluded her until the last Thursday night of the week. Hettinger out-dueled Carson Brown, making a little bit of contact with Brown before driving away to a historic win. Hettinger became the first woman to win a Pro Late Model race during the World Series of Asphalt.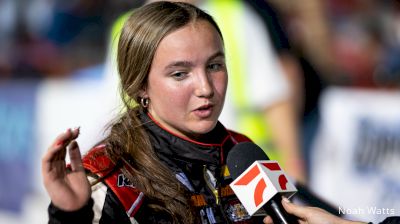 VIDEO: Hettinger Breaks Down Historic Victory at New Smyrna Speedway
602 Modifieds Deliver Incredible Photo Finish
The 602 Modified division is meant to be a learning-ground for young drivers, much like the Pro Late Model division. But this year the 602 Modifieds put on a show from the drop of their first green flag on Sunday night.
That night ended with a photo-finish for the ages as Evan Rygielski and Trevor Catalano battled clean and hard to the checkered flag. In the end it was Catalano who nosed ahead of Rygielski just barely at the line. The official margin of victory was 0.001-second, pretty much a dead-heat to the naked eye.
The race was so good it was named our Sweet Manufacturing Race of the Week.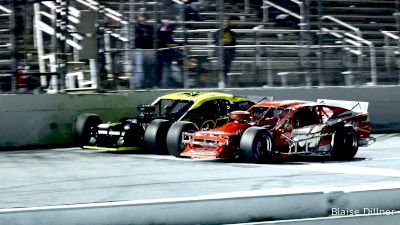 Sweet Mfg Race of the Week: Photo Finish in 602 Modified Race at New Smyrna Speedway
Next Generation Scores First Win & Championship
We're sticking with the 602 Modified division here to recognize another chapter being written in the book of a legendary Modified and NASCAR family. For years the black 7NY of "Tiger" Tom Baldwin terrorized the Northeast Modified scene by winning races and championships all over until his tragic passing at Thompson Speedway in 2004. His son, Tommy Baldwin, became a winning crew chief in the NASCAR Cup Series. He won a handful of races with Ward Burton and Kasey Kahne, and even won the 2002 Daytona 500 with Burton.
The second-generation Baldwin even went on to become a car-owner in the NASCAR Cup Series before coming back to Modified racing to carry on the legacy of the 7NY. Last year, that car went on to win a championship with Caleb Heady in SMART Modified Tour competition, and also won the owner's championship with the NASCAR Whelen Modified Tour.
But this year's young racing season has already seen one of the biggest accomplishments Tommy Baldwin Racing has ever had. That belongs to Tommy Baldwin Jr.'s son, Luke.
Luke scored his very first 602 Modified win on Valentine's Day, leaving his entire family in tears, including his father. Luke would go on to win two races in four nights, taking the 602 Modified championship trophy with him back to North Carolina.
Even though the car said "7NC" instead of "7NY," the story of the Baldwin racing family is still being written.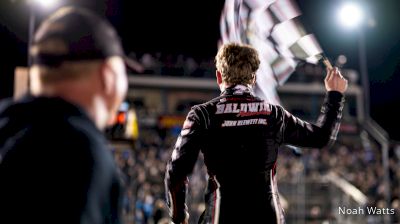 VIDEO: Luke Baldwin Introduces Himself to Modified World at New Smyrna
Matt Hirschman Scores Historic World Series Sweep
Matt Hirschman accomplished something this year that had never been done before. Nobody had ever swept the entire week of Tour-type Modified events at the World Series of Asphalt. Not Richie Evans, not Ted Christopher. Nobody. Until now, and until Hirschman.
Now granted, the current schedule for the Modifieds is different than it used to be. No longer are they racing seven or eight times in nine nights like the Super Late Models are. In the final years of that schedule, car counts dropped drastically. In recent years the Modifieds have been racing Monday through Friday, the fourth night of the week through the eighth night, concluding with the running of the Richie Evans Memorial 100 on Friday night. As a result of that, the car counts have increased just as rapidly as they decreased, with more than 40 cars taking part each of the last two years.
So now it's five races in five nights for the Modifieds. The NASCAR Whelen Modified Tour 200 does not count towards World Series points, so it doesn't count towards a sweep either. Which is good for Hirschman, because this year he finished third in that race. But that was the only time he wasn't on the top step of the proverbial podium.
Hirschman started off the week by doing something he'd never done, and that was winning on Monday night. Admittedly, Hirschman usually starts slow, not hitting his stride until Wednesday's John Blewett III Memorial 76. But that wasn't the case this year. He dominated Monday's 50-lapper. He dominated Tuesday's 50-lapper. He dominated Wednesday's 76-lapper, and then he dominated Thursday's 50-lapper.
And he did all of that while feuding with Patrick Emerling as well. He and Emerling managed to finish first and second every night leading into Friday, and the two drivers made contact on more than one occasion that left both drivers feeling fiery.
He entered Friday's Richie Evans Memorial night with a chance at history. After qualifying everyone knew they'd be seeing him make history that night when he set fast time in time-trials. What everyone didn't realize was that is where the night would end. Unfortunately, the rain came just as the field was going to roll off pit road. It was heavy enough that officials were left with no choice other than to cancel. The results for the race were determined through qualifying speeds, making Hirschman the winner and completing his historic sweep.
VIDEO: Hirschman Opens Up About Legendary Performance At New Smyrna