2023 World Series Of Asphalt Stock Car Racing at New Smyrna Speedway
William Byron Survives Battle Of Attrition At New Smyrna Speedway
William Byron Survives Battle Of Attrition At New Smyrna Speedway
William Byron survived a battle of attrition to win Tuesday's ASA Southern Super Series Clyde Hart Memorial at New Smyrna Speedway.
Feb 15, 2023
by NASCAR Roots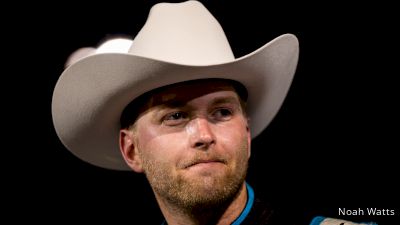 Tuesday's 2023 edition of the Clyde Hart Memorial 100 at New Smyrna Speedway came down to a process of elimination.
Stephen Nasse, William Sawalich and Bubba Pollard all encountered their own separate issues that took them out of contention, which opened the door for William Byron to take his fourth consecutive victory in the World Series of Asphalt Stock Car Racing.
Despite coming into the Clyde Hart Memorial 100 with momentum from his triumph the previous night, Byron was not fast enough to be eligible for the top-eight qualifying redraw initiated by the ASA Southern Super Series and had to settle for a starting position of ninth.
It did not take long for Byron to start working his way through the field. Luck favored Byron once he reached the fourth position, as the mechanical problems encountered by Nasse, Pollard and Sawalich enabled Byron to cruise to an easy victory over Jake Finch.
RESULTS: World Series of Asphalt Stock Car Racing At New Smyrna Speedway
Casey Roderick pressured Finch for the second position but ultimately settle for third. Connor Mosack ended up fourth with Byron's teammate in Giovanni Ruggiero coming home in fifth.
The Clyde Hart Memorial 100 headlined a smaller docket for the World Series of Asphalt's fifth night, with the Modifieds and 602 Modifieds making up the other two features. Below are the other key takeaways from Tuesday's on-track action at New Smyrna.
It was another dominant evening for Matt Hirschman in the Modified division. After passing Patrick Emerling for the lead on Lap 5, Hirschman easily cruised to his second World Series of Asphalt victory, strengthening his case for a fourth championship.
Emerling held off a late charge from Eric Goodale to finish second behind Hirschman. Anthony Bello came home in fourth, with Ronnie Williams completing the top five.
Tommy Baldwin Jr.'s son Luke Baldwin continued the proud tradition associated with the 7NY by taking his first World Series of Asphalt victory in the 602 Modified Tour. Trevor Catalano, who took the first two 602 Modified features in the event, finished in second, with Ethan Durocher, Andrew Lewis and Cody Norman completing the top five.
Wednesday's festivities in the World Series of Asphalt include the prestigious John Blewett III Memorial for the Modified division, along with features for Pro Late Models, Florida Modifieds and Super Late Models.
FloRacing has the coverage starting at 7:30 p.m. ET.